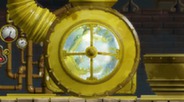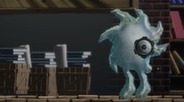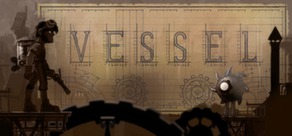 Living liquid machines have overrun a world of unstoppable progress and their inventor must stop the chaos in this game about a man with the power to bring ordinary matter to life!
Çıkış Tarihi: 1 Mart 2012
Fragmanları seyret (2 fragman)
İncelemeler
""Just like Portal 2, Vessel is about a universally recommended game as can exist. It's charming, entertaining, stimulating, and a hell of an experience for the price point.""
9/10 – Machinima

""One of the best puzzle games since Little Big Planet or Portal. Yeah, it's that good.""
5/5 – Piki Geek

""Vessel is around a quarter of the price of a AAA game, but it contains more flair and ingenuity than most blockbuster games can muster.""
9/10 – GameSpy

Oyun Açıklaması
Yaşayan sıvı makineler dünyayı durdurulamayan bir ilerleme ile ele geçirdiler, ve şimdi onların yarattığı kaosu durdurmak yaratıcıları Arkwright'ın görevi oldu. Vessel, dünyaya düzeni geri getirmek, ve düzensizliğin meydana getirdiği sonuçları ortadan kaldırmak için gerekli güce sahip bir adam hakkında bir oyun.
ANA ÖZELLİKLER:
Sıvı Üzerine Oyun - Vessel, özel olarak geliştirilmiş bir sıvı simülasyonunun üzerine kurulu. Kaynayan lavlar ve buharlar, reaktif kimyasallar, parlayan yapışkan sıvı, esrarengiz 'protoplasm' maddesi ve çok daha fazlası bu simülasyonun içinde yer alıyor. Her sıvının eşsiz özellikleri var ve diğer sıvılarla bileşik oluşturarak benzersiz sonuçlar ortaya çıkartabiliyorlar.

Sıvıyı Hayata Getirin – Sıvıdan oluşan 'Fluro' yaratıklarla etkileşime geçin

Eşsiz Bulmacalar – Her biri ayrı özellikler taşıyan yaratıkların sıvısı ile bulmacaları çözün. Oyun içi dünyanın bütün özellikleri fiziksel olarak simüle edilmiş, ve bütün bulmacalar sıvı simülasyonu üzerine kurulmuştur. 'İçici Fluro' yaratın ve yapışkan madde ile onun aklını çelin. 'Karanlık Fluro' yaratın ve onu ışık ile kovun. Sıvılar ve oyun fiziği Vessel'de süs için değil, bunlar oyunun temellerini oluşturuyor.

2B/3B Hibrid Sanat Stili – Garip, muhteşem ortamlar ve inanılmaz, detaylı makinelerle dolu bir dünyayı keşfedin. 2B el ile çizilen dokuların 3B haritalar ile birleşimi, ışıklandırma, ve derinlik benzersiz, başka dünyalardan gelen bir görüntü yaratıyor.

Ekipmanınızı Geliştirin – Dünyada bulunan esrarengiz 'protoplasm' sıvısını ekipmanınızı geliştirmek için kullanın, bu sayede sıvıyı kontrol etmek için güçlü yeteneklere sahip olun.

Jon Hopkins'in Müziği – Elektronik müzik dehası, Brian Eno, Imogen Heap ve Coldplay ile çalışmalarıyla dünyaca ünlü Jon Hopkins'in müziğini içerir.

Tam Oyun Deneyimi - Vessel 10 saatin üstünde, birkaç oyun içi dünyadan oluşan, eşsiz sıvılar ve Fluro'lar ile dolu bir içerik sunar.
Sistem Gereksinimleri
OS: Windows 7 / Vista / XP

Processor: Dual Core 2.0GHz or equivalent processor

Memory: 2GB System RAM

Hard Disk Space: 1.5GB

Video Card: ATi Radeon HD 2400 or NVIDIA GeForce 7600 or better (Shader Model 3.0 needs to be supported)

DirectX®: 9.0c

Sound: DirectX compatible

Yararlı müşteri incelemeleri
Ödüller
2010 IGF Finalist - Nominated for Technical Excellence
2010 IGC Finalist