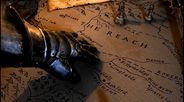 Erleben Sie die Reibereien zwischen den Herrschaftshäusern, die das Königreich von Westeros geformt haben und behalten Sie Ihr Anrecht auf dem Eisernen Thron, koste es, was es wolle.
Veröffentlichung: 29. Sep. 2011
Alle 2 Trailer ansehen
A Game of Thrones - Genesis kaufen
Pakete, die dieses Spiel enthalten
Game of Thrones Bundle kaufen
Enthält 2 Artikel: A Game of Thrones - Genesis, Game of Thrones
Über das Spiel
Wie werden Sie regieren?
Als Eroberer, Thronräuber oder Diplomat?
Tauchen Sie in
."A Game of Thrones – Genesis"
mitten ins Schlachtengetümmel ein und werden Sie Zeuge von Intrigen zwischen den Häusern, die die Geschicke des Königreichs Westeros prägen. Erleben Sie von der Landung Nymerias im Königreich Dorne bis zur Verteidigung der Mauer gegen die "Anderen" hautnah mehr als tausend Jahre Geschichte, die dort enden, wo die Handlung des ersten Bands der großartigen Fantasysaga "A Game of Thrones" (auf dem deutschen Markt als "Die Herren von Winterfell" und "Das Erbe von Winterfell" erschienen) ihren Lauf nimmt.
In diesem großartigen Strategiespiel müssen Sie den Sieg nicht unbedingt mit roher Gewalt erzwingen. Dennoch können Sie sich natürlich für den militärischen Weg entscheiden und Ihre Gegner belagern oder sie in einem zermürbenden Wirtschaftskrieg aushungern. Oder aber Sie machen von heimtückischen Aktionen Gebrauch und gehen mit diplomatischem Feingefühl geschickt vor, um Ihre Gegner auf politischem Wege zu vernichten. Verrat und Täuschung lauern überall und können gefährlicher sein als die größte Armee. Also seien Sie auf der Hut und kennen Sie keine Gnade, wenn Sie den Eisernen Thron besteigen wollen.
EIGENSCHAFTEN:
Die Computerspielumsetzung der Fantasysaga "Das Lied von Eis und Feuer" von George R. R. Martin.

Spannendes Gameplay mit viel Tiefgang, das Strategie, Diplomatie und Politik vereint.

Entdecken Sie im Story-Modus die Ursprünge des Universums rund um den Eisernen Thron und erleben Sie die Schlüsselmomente in der Geschichte von Westeros hautnah mit.

Messen Sie sich mit bis zu 7 Spielern im Mehrspielermodus. Schließen Sie Bündnisse oder brechen Sie sie, setzen Sie raffinierte Taktiken ein und unterwerfen Sie Ihre Gegner!
Systemvoraussetzungen
Betriebssystem: WINDOWS XP SP2/VISTA SP1/WINDOWS 7

Prozessor: AMD/INTEL DUAL-CORE 2.2 GHZ

Speicher: 1024 MB (XP) / 2048 MB (VISTA/7)

Grafik: 256 MB 100% DIRECTX 9 UND SHADERS 3.0 KOMPATIBEL. ATI RADEON X1600 XT/INTEL HD/NVIDIA GEFORCE 6600 GT ODER BESSER

DirectX®: 9

Festplatte: 10 GB

Sound: DIRECTX 9 KOMPATIBEL

Internet: INTERNETVERBINDUNG FÜR ONLINESPIELE UND SPIELAKTIVIERUNG VORAUSGESETZT
©2011 CYANIDE S.A. and Focus Home Interactive. Published by Focus Home Interactive under license from Cyanide S.A.. Based on the bestselling fantasy book series "A Song of Ice and Fire" © George R. R. Martin. Used under licence. A Game of Thrones © George R. R. Martin. Cyanide S.A and its logo are trademarks or registered trademarks of Cyanide S.A. Focus, Focus Home Interactive and their respective logos are trademarks or registered trademarks of Focus Home Interactive. All rights reserved. All other names, trademarks and logos are property of their respective owners.
Hilfreiche Kundenreviews
Titel:
A Game of Thrones - Genesis
Genre:
Strategie
Entwickler:
Cyanide Studios
Publisher:
Focus Home Interactive
,
1C-SoftClub
Veröffentlichung:
29. Sep. 2011
Sprachen:
| | Oberfläche | Ton | Untertitel |
| --- | --- | --- | --- |
| Deutsch | | | |
| Englisch | | | |
| Französisch | | | |
| Italienisch | | | |
| Spanisch | | | |
Drittanbieter-DRM:
Tages Solidshield
5 Aktivierungslimit/Gerät