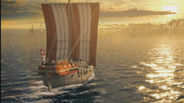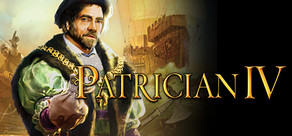 L'extension Rise of a Dynasty est maintenant disponible !
Date de parution: 17 sep 2010
Visionner la vidéo HD
Acheter Patrician IV - Steam Special Edition
Packages qui comprennent ce jeu
Acheter Port Royale 3 Gold and Patrician IV Gold - Double Pack
Inclut les 6 articles suivants : Patrician IV - Steam Special Edition, Patrician IV: Rise of a Dynasty, Port Royale 3, Port Royale 3: Harbour Master DLC, Port Royale 3: Dawn of Pirates DLC, Port Royale 3: New Adventures DLC
Acheter Patrician IV Gold
Inclut les 2 articles suivants : Patrician IV - Steam Special Edition, Patrician IV: Rise of a Dynasty
Contenu téléchargeable disponible pour ce jeu
À propos du jeu
L'édition spéciale Steam contient des textures alternatives pour la Counting House et le type les navires "Cog" .
Patrician IV
est la suite de la simulation du jeu de gestion et de stratégie historique. Vous êtes un marchand dans l'Europe du Nord vers la fin du moyen-âge à l'époque de la ligue Hanséatique. Votre but est de devenir son membre le plus influent et d'en devenir le dirigeant. Commencez en bas de l'échelle et construisez petit à petit votre empire.
Cependant, un marchand de la Hanse à ses problèmes : sur la route du pouvoir vous rencontrez forcément des ennemis, des rivaux et des opportunités qui vous feront peut-être adopter des pratiques peu orthodoxes. Avez-vous pensé avoir recours à la piraterie ?
Comprend :
Devenez un marchand puissant - progresser dans les rangs et participer à la création d'une capitale économique

Simulation stratégique aboutie - intérêts, routes commerciales, troubles politiques, maladie, disette, météorologie, piraterie et pouvoir royal oppresseur

Construisez un empire - construisez des bâtiments et embaucher des travailleurs. Stimulez la demande pour les biens communs et les biens exotiques

Batailles en haute mer - protégez vos navires des pirates et engagez les hostilités avec ceux qui se mettent sur votre chemin

Graphismes somptueux - de nouveaux graphismes générés par un nouveau moteur vous feront parcourir les rues de la Londres médiévale, de Novgorod, Cologne et Bergen

Interface et jouabilité facile d'accès - une toute nouvelle interface fera de Patrician IV un jeu facile à aborder
Configuration requise
Système d'exploitation : Windows XP / Vista / 7

Processeur : 2 GHz

Mémoire vive : 1 Go de RAM

Disque dur : 5 Go d'espace disque disponible

Carte graphique : Carte compatible DirectX 9.0c et PCIe comportant 256 Mo de mémoire vidéo (Geforce série 6 / Radeon série X1000)

Son : Carte son compatible DirectX

DirectX® : 9.0c
Copyright © 2010 Kalypso Media Group. All rights reserved. Developed by Gaming Minds Studios. Published by Kalypso Media Group. All other logos, copyrights and trademarks are property of their respective owners.
Évaluations intéressantes des utilisateurs