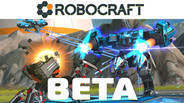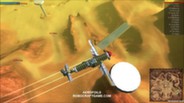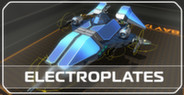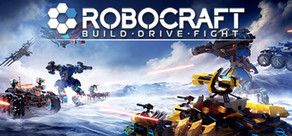 If Minecraft smashed straight into World of Tanks you'd get Robocraft. BUILD, DRIVE & FIGHT in this Free-To-Play MMO Robot vehicle shooter. Build a robot battle vehicle, add wheels, jets, guns, wings and take it into intense online team battles.
Release Date: Jul 8, 2014
Watch all 3 trailers
Early Access Game
Get instant access and start playing; get involved with this game as it develops.
Note: This Early Access game may or may not change significantly over the course of development. If you are not excited to play this game in its current state, then you may want to wait until the game progresses further in development. Learn more
What the developers have to say:
Why Early Access?
"Robocraft has been built with a dedicated community of Robocrafters from the very beginning. It's first release was in April 2013 and had no multiplayer and no combat. From that point and to now the game has grown to it's full MMO state and whilst we still call it a 'Live Alpha' you will find it a very polished and fully featured experience."
How long will this game be in Early Access?
"We expect the game to remain in Early Access for at least the next 6 months after it's initial release on Steam. This way the Steam community can help to shape the game as the rest of the Robocraft community has so far."
How is the full version planned to differ from the Early Access version?
"When Clan Battles, Tournaments, Megabots (players as bosses in Boss Battles vs. other users), plus integration of Steam Leaderboards and Steam Achievements."
What is the current state of the Early Access version?
"We call it 'Early Alpha' but we expect you to find it as polished and fully featured as most 'Beta' releases."
Will the game be priced differently during and after Early Access?
"No, Robocraft will always be Free-to-play and our prices won't change as a result of shifting from Early Access to a full release in future."
How are you planning on involving the Community in your development process?
"Freejam (the developer of Robocraft) has community in it's blood. The work Freejam is a combination of 'Free' and 'Jam' where 'Free' shows our dedication to keeping Robocraft always Free and 'Jam' stands for 'Jamming'. We like to think of Robocraft as a game that has been built from the ground up with the community and 'Jamming' with the community is ingrained in everything we do." Read more
July 31st, 2014


NEW MAP – MARS #3 "Tharsis Rift"

- Beautiful sweeping mountain ranges and valleys, provide tactical air play

- High vantage points, provide height advantages

- Unique 'mushroom' rock formations, provide aerial cover

NEW CUBE – Alignment Rectifier aka "The Flipper"

- Automatically activates when your Robot is still for a few seconds

- Activates more quickly when your Robot is upturned

- Push 'F' to 'pulse' when it is active

- Hold 'F' for longer (up to 2 seconds) to release more impulse force

- Higher levels can flip Robots with a greater mass

NEW CUBE – 'RUDDER'

- Swept back and smaller variant of the Aerofoil

- Tier 5-10 available

- Less lift force provided, but very effective as 'compact' flaps for use as rudder and ailerons

NEW LOBBY – Uber lobby

- Lobby's are now split into Tier groups

- Queue times will be reduced, and matches will be fairer at high Tier

- All separate lobby's are shown on the one UI screen, so you see all Robots waiting to battle

UPGRADED DAMAGE MODEL

- Previously when a weapon destroyed a cube, the remaining damage would be past to the neighbors

- But, if the remaining damage went to a dead end it was lost

- The new damage model ensures that all damage from a weapon is dissipated into the Robot

- Another key change is that any damage passed to the cube under the Pilot seat, is partially absorbed by the pilot seat

- These changes allow for more satisfying, more powerful and more consistent Plasma and Rail

- One-shot kills are still possible, but less random

NEW TECH TREE LAYOUT – New Progression System

- Key change here, some low level cubes have been removed from the Tech Tree at low Tiers

- This change is designed to introduce new users to the game more steadily

- And, more importantly to release cool new content more slowly

- We now consider T1-5 to be 'Training'

- The real Robocraft starts at T6 which is when the Robo-Leagues will begin when launched

- Users who have already unlocked lower level cubes will still be able to buy, sell, and use them

- But, these cubes will be made obsolete with the next major launch in one weeks time

- RP and TP for obsolete cubes will be reimbursed

- The Tech Tree layout has been reworked to make it less overwhelming and more easy to read

- Cubes are unlocked in the following order:

T1 – SMG, Wheels, Armor, Radar, Alignment Rectifier

T2 – Hoverblades, Thrusters

T3 – Plasm, Electroplates, Jammers

T4 – Helium, Rails

T5 – Aerofoils, Rudders


OTHER CHANGES

- New 'Maintenance Mode' system, this will allow us to bring the game up from a new update more 'carefully', allowing us to ensure that all servers are connected and ready to launch battles as soon as you get in after the update

- TP awarded for Assists

- Cube TP costs re-balanced to compensate for all the recent changes and new TP rewards

- Pressing TAB is now the same as pressing 'E' so brings up the Battle Menu

- Mouse Wheel now zooms in the Tech Tree screen

- Switching between the Cube Inventory and Cube Depot screens retains the Category you had selected

- Removed a long delay when launching a battle from the mothership so you enter more quickly

- You can enter battle when a repair has started, no need to wait for the repair animation

- Mouse can be used to drag and rotate the camera when in the Garage, mouse wheel will zoom

- Pushing 'L' switches head lamps on\off (including in multiplayer)

- BUG FIX: Rail SFX fixed

- BUG FIX; Rail reload time hack prevention, authenticated server side, users hacking this will be auto-kicked

- BUG FIX: TP rewards bugged, so rewarding too many

UPDATE:
Rail Cannons have been nerfed.
95 comments
Read more
July 29th, 2014
This weeks update includes some cool new goodies and some significant changes to the game so we wanted to let you all know what's coming.




NEW MARS MAP #3 - THARSIS RIFT

- Tons of height play, high vantage points

- Tall mountain network providing cover and tactical gameplay for agile fliers

- Undercover rock formations, some cover from bombers

- Several 'pinch points' for tough fighting encounters

NO MORE 'Early Access'

- We are dropping the concept of 'Early Access' for Premium users on new cube types

- Although it did raise extra revenue, we felt it reduced some of the excitement surrounding the release of cubes

ALIGNMENT RECTIFIER aka "The Flipper"

- New cube type

- Automatically activates when you are stuck, or upside down

- Hold 'F' to charge when 'Active' and release 'F' to fire

- 'Firing' releases an impulse force applied to your Robot with jumps you in the air, moves you backwards, and flips you back on your wheels

- Hold 'F' for longer to increase the force

NEW AEROFOIL CUBE aka "RUDDER"

- Steep swept back wings

- Smaller, for use as rudders

- Less 'lift' but more 'flap' force

- The look really cool too

NEW DAMAGE MODEL

- Previously damage was first destroyed the cube you hit and the remaining damage passed to that cubes neighbors

- But, if the damage went down a 'dead end' it would be lost

- This meant that Rails and Plasma cannons would provide inconsistent results, sometimes doing mega damage and on other occasions seeming to do very little damage

- We've changed the damage model so that the damage is no longer lost on dead ends and now continues until all damage is dissipated

- We have re-balanced the weapons to account for the extra damage the new model will cause

- This change should also bring ground based Plasma and Rail back into contention at high Tier

TIERS 1-5 ARE 'TRAINING', TIER 6 IS THE 'REAL DEAL'

- We feel that Robocraft's biggest assets are the different cubes types

- Until now all cube types have been available at Tier 1, Rail, Plasma, Aerofoils, everything

- This has led to users getting almost the entire experience of the game within the first few hours

- It has also led to some users being overwhelmed with the complexity of the cubes and the Tech Tree at the beginning

- So we're going to stagger the introduction of new cubes to the game as follows:

T1 = SMG, Wheels, Armor, Radar, Alignment Rectifier

T2 = Hoverblades, Thrusters

T3 = Plasma, Electroplates, Jammers

T4 = Helium, Rails

T5 = Aerofoils, Rudders

- This is an experiment to see if new users play Robocraft for longer by unlocking new existing 'toys' to play with as they progress

- Lower levels of these cubes will be removed from the Tech Tree so inaccessible from this launch onwards

- Older users who already have these cubes in their inventory will be able to continue to use them

- We may discontinue them at some point in the future, depending on how the experiment goes

- We're planning to start qualification for the Robo-leagues at T6 onwards, so all combat cube types will always be accessible at T6

- Consider T1-5 'training' and T6+ the 'Real Deal'

NEW LOBBY

- All users split into separate Lobby's by Tier

- This will ensure that all Tiers close to each other are in the same lobby

- This should reduce queue times significantly, especially at high tier

- It should also ensure matches are always full and match-making is more fair

- All users online and waiting in the queue across all lobby's will be amalgamated into a single Lobby UI screen

OTHER CHANGES COMING WITH THIS NEXT LAUNCH

- New 'Maintenance Mode' system, this will allow us to bring the game up from a new update more 'carefully', allowing us to ensure that all servers are connected and ready to launch battles as soon as you get in after the update

- TP awarded for Assists

- Cube TP costs re-balanced to compensate for all the recent changes and new TP rewards

- Pressing TAB is now the same as pressing 'E' so brings up the Battle Menu

- Mouse Wheel now zooms in the Tech Tree screen

- Switching between the Cube Inventory and Cube Depot screens retains the Category you had selected

- Removed a long delay when launching a battle from the mothership so you enter more quickly

- You can enter battle when a repair has started, no need to wait for the repair animation

- BUG FIX: Rail SFX fixed

- BUG FIX; Rail reload time hack prevention, authenticated server side, users hacking this will be auto-kicked

- BUG FIX: TP rewards bugged, so rewarding too many
98 comments
Read more
Steam Launch 1000 RP giveaway
To celebrate Robocraft launching on Steam Early Access we're starting all new Steam users with 1000 Robo-points

Robo-points are earned in game when you battle online. By entering the promotional code (below) when you register you'll go into your first battle with a bang as 1000 RP is enough to get you 10 x Level 1 Plasma Cannons for your first Robot.

Just enter this promotional code when you register and they will be added to your inventory.

STEAMLAUNCH-1000RP
About the Game
If Minecraft smashed straight into World of Tanks you'd get Robocraft. BUILD, DRIVE & FIGHT in this Free-To-Play MMO Robot vehicle shooter.

BUILD - A futuristic robo vehicle from Cubes, add Wheels, Thrusters, Hoverblades, Wings, and Plasma Cannons
DRIVE - Jump in the Pilot seat of your Robot and drive it into battle in Jet Cars, Tanks, Flying Warships, anything you can dream up
FIGHT - Battle online in massively multiplayer mayhem against users from all over the world

- Over 100 cubes and components to collect and combine to make a million different Robot designs
- Watch as you enemies Robot breaks apart cube by cube as you destroy them with powerful weaponry
- Auto-repair your Robot and head into battle again gradually building your resources to make your Robots more powerful
- Invite Friends, chat in game
- Form Platoons and battle on the same team
- Save your Robots in the Garage in the cloud
- Access your game account from any PC anywhere via Robocloud
- Free-To-Win, everything required to get to the very top of the tree in Robocraft can be gained for free
System Requirements
Minimum:


OS: Windows 2000/XP/Vista/7

Processor: Intel from 3GHz or equivilent AMD family

Memory: 2 GB RAM

Graphics: Shader Model 3.0 GeForce 6800GT with 256 MB of RAM / ATI X800 with 256 MB RAM, DirectX 9.0c

DirectX: Version 9.0c

Network: Broadband Internet connection

Hard Drive: 600 MB available space

Sound Card: DirectX 9.0c compatible
Helpful customer reviews
Title:
Robocraft
Genre:
Action
,
Free to Play
,
Indie
,
Massively Multiplayer
,
RPG
,
Simulation
,
Early Access
Developer:
Freejam
Publisher:
Freejam
Release Date:
Jul 8, 2014
Languages:
| | Interface | Full audio | Subtitles |
| --- | --- | --- | --- |
| English | | | |