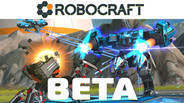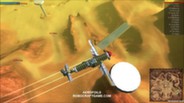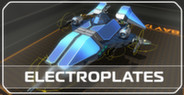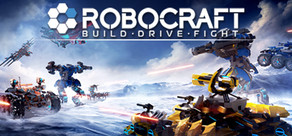 If Minecraft smashed straight into World of Tanks you'd get Robocraft. BUILD, DRIVE & FIGHT in this Free-To-Play MMO Robot vehicle shooter. Build a robot battle vehicle, add wheels, jets, guns, wings and take it into intense online team battles.
Release Date: Jul 8, 2014
Watch all 3 trailers
Early Access Game
Get instant access and start playing; get involved with this game as it develops.
Note: This Early Access game may or may not change significantly over the course of development. If you are not excited to play this game in its current state, then you may want to wait until the game progresses further in development. Learn more
What the developers have to say:
Why Early Access?
"Robocraft has been built with a dedicated community of Robocrafters from the very beginning. It's first release was in April 2013 and had no multiplayer and no combat. From that point and to now the game has grown to it's full MMO state and whilst we still call it a 'Live Alpha' you will find it a very polished and fully featured experience."
How long will this game be in Early Access?
"We expect the game to remain in Early Access for at least the next 6 months after it's initial release on Steam. This way the Steam community can help to shape the game as the rest of the Robocraft community has so far."
How is the full version planned to differ from the Early Access version?
"When Clan Battles, Tournaments, Megabots (players as bosses in Boss Battles vs. other users), plus integration of Steam Leaderboards and Steam Achievements."
What is the current state of the Early Access version?
"We call it 'Early Alpha' but we expect you to find it as polished and fully featured as most 'Beta' releases."
Will the game be priced differently during and after Early Access?
"No, Robocraft will always be Free-to-play and our prices won't change as a result of shifting from Early Access to a full release in future."
How are you planning on involving the Community in your development process?
"Freejam (the developer of Robocraft) has community in it's blood. The work Freejam is a combination of 'Free' and 'Jam' where 'Free' shows our dedication to keeping Robocraft always Free and 'Jam' stands for 'Jamming'. We like to think of Robocraft as a game that has been built from the ground up with the community and 'Jamming' with the community is ingrained in everything we do." Read more
August 22nd, 2014


Something for everyone. New OS's, ranked leagues and of course, megabots with decimating doom cannons. Enjoy!

WITHIN NEXT FEW WEEKS
======================

MAC OSX and LINUX

We have completed the work to get the Mac and Linux versions up and running and they are in test now and will launch very soon via Steam.

PLACEMENT GLITCH HACKS

Everyone has seen them. The guy who put his Rail guns too close together, or the guy that overlapped the EP or Thrusters to create uber armour, or the guy who managed to put cubes in front of the gun with the barrel poking through. We've reworked the way that the placement collision detection works so this is not possible. Overlapped cubes will be coloured red so you can tell where you have to tweak your Robot. If you have used placement glitches to build your current Robot, the new system will ask you to tweak your Robot before allowing you to enter battle.

SPOTTING and ROBOT CLASSIFICATION

The spotting system as it currently stands is only half done. Soon we will launch the other half, which is as follows:

- Robots will be classified, so rather than hearing "Enemy spotted" you will hear things like "Rail Drone Spotted" or "Plasma Bomber Spotted" or "Gunbed Spotted"
- Robot classifications will b e shown as icons above the enemies head as well, in place of the current small hexagon icon
- Robot classification icons will show both the armour class (based on the dominant armour in an enemies chassis) and the weapon class
- This way when a spot occurs you will be able to see and hear the class of Robot you have spotted, and you will be able to modify your strategy accordingly
- We will also be adding a 'spot cool down indicator' in the HUD, so if you miss, you know how long you have to wait before pushing 'Q' again for a 2nd attempt

STRAIGHT AFTER THAT
====================

ROBO-LEAGUES

- Our first short season on the Robo-leagues will launch with qualification starting at T6
- Qualify for a league and get a coloured username in the chat, and the [QX] tag added to your username ('X' defines highest Tier you have qualified in)
- Reach the top 25% in each Tier's league and receive 'Elite' status
- Elite status also gets you an 'EX' tag and a unique colour for your chat username
- Elite status in any league also unlocks new cosmetic cubes that you receive for free that can add to your Robot to show your Elite status

MINI-BOSS BATTLES

- Unlock a new game mode from T7-10
- A new button unlocks to allow you to chose to play in 'Mini-Boss Battles'
- Mini-Boss battles pit 4 x high Tier Robots vs. 20 mid Tier Robots in a 'King of the Hill' style game mode

STRAIGHT AFTER THAT
====================

MEGABOTS

- We are working hard to bring you these as soon as possible now. We want to get you this inside a couple of months
- Mega-Motherships, Mega-SMG's, Mega-Wheels, and Mega-Pilot seats all feature
- Place 10,000 CPU and play as the boss vs. 30 low Tier players
- Both Low Tier players and Bosses will receive extra RP and TP for being involved in these epic battles

And Finally!

Free premium as a thank you for everyone's patience while we dealt with the recent server troubles :)

PREMIUM-213298

Be warned. It will not be usable after midnight on Monday 25th (BST).
122 comments
Read more
August 22nd, 2014
Yesterday's update was a set of bug fixes and server updates designed to improve the server stability and to reduce the queue sizes on login during peak times.

- New Deamon added to improve lobby stability
- Server optimisations to improve server stability at peak times and reduce the queue times
- Made some changes to optimise Mars #3
- BUG: SMG's fire at 360 degrees regardless of facing – FIXED
- BUG: Grey textureless rocks in Mars maps – FIXED
- BUG: Headlight on/off noise can be heard anywhere on the map – FIXED
- BUG: You can see enemies beyond the range of the SMG and Rail – FIXED
50 comments
Read more
Steam Launch 1000 RP giveaway
To celebrate Robocraft launching on Steam Early Access we're starting all new Steam users with 1000 Robo-points

Robo-points are earned in game when you battle online. By entering the promotional code (below) when you register you'll go into your first battle with a bang as 1000 RP is enough to get you 10 x Level 1 Plasma Cannons for your first Robot.

Just enter this promotional code when you register and they will be added to your inventory.

STEAMLAUNCH-1000RP
About the Game
Build insane Robot Battle Vehicles that drive, hover and fly; add weapons from the future and jump in the driving seat as you take them into battle in a team based capture the base Free-to-Win MMO.

BUILD - A futuristic robo vehicle from Cubes, add Wheels, Thrusters, Hoverblades, Wings, and Plasma Cannons
DRIVE - Jump in the Pilot seat of your Robot and drive it into battle in Jet Cars, Tanks, Flying Warships, anything you can dream up
FIGHT - Battle online in massively multiplayer mayhem against users from all over the world

- Over 100 cubes and components to collect and combine to make a million different Robot designs
- Watch as you enemies Robot breaks apart cube by cube as you destroy them with powerful weaponry
- Auto-repair your Robot and head into battle again gradually building your resources to make your Robots more powerful
- Invite Friends, chat in game
- Form Platoons and battle on the same team
- Save your Robots in the Garage in the cloud
- Access your game account from any PC anywhere via Robocloud
- Free-To-Win, everything required to get to the very top of the tree in Robocraft can be gained for free
System Requirements
Minimum:


OS: Windows 2000/XP/Vista/7

Processor: Intel from 3GHz or equivilent AMD family

Memory: 2 GB RAM

Graphics: Shader Model 3.0 GeForce 6800GT with 256 MB of RAM / ATI X800 with 256 MB RAM, DirectX 9.0c

DirectX: Version 9.0c

Network: Broadband Internet connection

Hard Drive: 600 MB available space

Sound Card: DirectX 9.0c compatible
Helpful customer reviews
Title:
Robocraft
Genre:
Action
,
Free to Play
,
Indie
,
Massively Multiplayer
,
RPG
,
Simulation
,
Early Access
Developer:
Freejam
Publisher:
Freejam
Release Date:
Jul 8, 2014
Languages:
| | Interface | Full audio | Subtitles |
| --- | --- | --- | --- |
| English | | | |