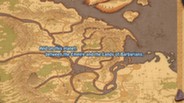 Regain your riches, restore your honor and avenge your father's murder. A challenging trading game with lots of RPG elements.
Release Date: Jul 25, 2014
Watch HD video
Early Access Game
Get instant access and start playing; get involved with this game as it develops.
Note: This Early Access game may or may not change significantly over the course of development. If you are not excited to play this game in its current state, then you may want to wait until the game progresses further in development. Learn more
What the developers have to say:
Why Early Access?
"Merchants of Kaidan is a fun yet complex trading game with lots of different aspects and functionalities. The core of the game is based around trading but there are many elements that make the game more fun such as: quests, mini-games, multi-merchant management. We intend to do the game the community wants so releasing MoK in Early Access and keeping the game in active development will help gather feedback and suggestions from players that will help us improve the game in means of balancing, new quests and functionalities and probably some ideas that we haven't even fathomed. There is a lot of growing potential that can be achieved only with active support of community that will share their ideas and participate in the development. To thank for their support the most active contributors will be rewarded by Steam codes for our other games, as well as an honorable mention in the Merchant of Kaidan credits."
How long will this game be in Early Access?
"We plan to keep the game in Early Access for 6-12 months."
How is the full version planned to differ from the Early Access version?
"One of the first new features that we plan to do shortly after the premiere, is to release Linux and Mac versions of the game. The final game will have a lot more interactive mini-games to for added variety, some of which we are already implementing, some of which will come from player ideas. There will be a much higher number of side-quests, improved graphics and in-game trading balancing will also be in the final version."
What is the current state of the Early Access version?
"Merchans of Kaidan is a complete game that you can finish from start to end and have hours upon hours of gameplay.

We are releasing it in early access because we want to gather feedback and merge players ideas to the game to make the best trading game ever, and it can only be achieved with player feedback. We have some ideas of our own, but we are 100% open to feedback and suggestions and those that gather support of community will be implemented. The most active members will be rewarded with our other games and even with mentions in game credits.

This is not an episode, chapter or any other type of cash grab. You will not have to pay for any expansion. This is a full game."
Will the game be priced differently during and after Early Access?
"The price of the game after the final release will be either the same or higher than during Early Access."
How are you planning on involving the Community in your development process?
"We will interact with the community and gather feedback by Steam Community Forums and a dedicated e-mail address. As many examples coming from the striving modding community have shown, dedicated players can help the game evolve in directions that no one can predict. We plan to actively discuss the development and direction the final product is going to take. We will to listen to the players in all regards, may it be new quest ideas, new functionalities ideas, balancing improvements and everything else" Read more
July 29th, 2014
This update fixes the issues with leveling from Hawker to Trader. So now you can continue growing and expanding your trading business. There are also several minor things fixed, some misspellings etc. We also emphasized the possibility to fire mercenaries and specialists in your status book. There was some confusion with that, some players couldn't find it.
1 comments
Read more
July 29th, 2014
As promised, you can now play Merchants of Kaidan on your Linux and OS X computers.
0 comments
Read more
Special Offer
Buy Merchants of Kaidan on Steam and get the soundtrack from the game for free!!!


Steam Greenlight
Early Beta Access
About the Game
Regain your riches, restore your honor and punish those who have wronged you.
Merchants of Kaidan is a challenging trading game fused with lots of RPG elements. You start very humble, one cart, a purse of gold and silver coins is all that you have. Your task is to roam the world and search of opportunities to score some profit. Buy low, sell high - a merchant's motto is easy to grasp. And yet the job is harder than it seems.
A good merchant needs to know everything about the market, he is always on the lookout for a deal, always listening, always engaging and deepening his knowledge. He knows what forces influence the prices, what events affect them. A good merchant listens to rumours and gossips spread by travelers at inns and taverns; hoping for a clue, a hint where to go, where a good deal awaits. A good merchant surrounds himself with specialists smarter than him, people who help him maximize profits and minimize losses. He always expands his fleet of carts, he balances risks, calculates profitability.
The conditions are constantly changing, and supply and demand for different goods with them. Maybe you'd like to pay a cheaper price for furs in the summer, and sell them for a hefty profit as the winter is coming and people need warmth.
But is it worth carrying them for so many days, risking robbery, moths and taking precious space that you could use to transport something now and make a profit immediately?
Or is it worth to buy illegal herb in the out of reach swamps where it cost's next to nothing, and risk smuggling it into the city where you can sell it for an amazing profit? But what if the city guards want to control you? Should you pay a bribe? How big? Maybe the best course of action is to say that you have nothing and hope they don't find anything?
These are the types of questions you will have to ask yourself constantly.

Merchants of Kaidan has 4 story lines each with many quests. Main quest that brings you closer to avenging your father's murder, and 3 side-quest lines. A total of over 100 quests each composed of multiple steps.

A set of random events that influence your journeys. A storm on the sea, attack by dragons, highway robbery and many, many more.

Three types of transport of your goods: by roads, by sea and by flight, each has its advantages and disadvantages and a unique set of events associated. As you grow your fleet you can join a partnership and you'll get to manage 3 traders.

You can hire advisers each specializing in a different field. Their council will help you in a variety of issues. Some will show you shortcuts on the roads, some will help you fight of the bandits, some will council you on how to sail better and in case of a storm, how to minimize risks and losses. If you wish, you can also send them to school to improve their abilities for additional cost.

4 seasons of the year that influence the prices of goods, open some paths for travel and block the others. They also impact the way the game looks, each city has a distinct look at different time of the year.

Random blessings and curses that influence your statistics. They in turn affect how well you conduct business.

A set of artifacts that influence your statistics or can help negate the effects of random events.

A complex market fluctuation algorithm that include many variables such as: demand, supply, seasons of the year, localization of the city, random events like droughts or rat infestation.

A complex trading algorithm

Over 100 quests each with multiple steps to success.

2 out of 10 planned mini games that accompany events with next ones upcoming in the updates

Possibility to create a partnership with other traders and control 3 characters simultaneously

1 main and 2 quick scenarios

15 types of goods for trade with varying characteristics, some illegal, some perishable

Beautiful hand-drawn localisations.

We intend to expand the game by many elements. These are the things that we intend do do. We are of course open to every idea and player's feedback. With your help we intend to create the best trading game.
Adding several more 3D mini-games associated with in-game events:
- Mine penetration, finished by a fight with monsters
- Ruins penetration, where you prevent the monster from escaping
- Game of craps with other traders
- Defending the caravan from the robbers
- Defending the caravan from dragon's attack
- Evading the robbers (a tactical minigame based on hexes)
- Navigating the sea in the fog
- Fighting the pirates


Increasing the number of random events by about 3 times.

Increasing the number of quests to about 140.

Establishing your own sources of passive income like villages, quarries, pleasure houses.

Creating a partnership with other "NPC" traders that the player would command, each would have it's strengths and disadvantages.

Improving the graphical aspects of the game.

Increasing the size of the map with new regions

Ideas proposed by players.

Your name is Olivean de Calinn, and this was supposed to be the most important day of your life. Your father has been preparing you, for all these years, for this exact moment. Your 21st birthday.
You were finally a grown-up, able to take care of yourself, a person worthy of continuing your fathers' legacy.
He wasn't born into money. To buy his first cart, he had to work very hard saving every silver and copper. One trade after trade, step after step, he climbed the ladder, transforming his tiny one-man venture into a trading company of a rather significant size.
Then he met Van Talodd, the most famous merchant in the whole kingdom, and soon enough he entered into partnership. This enterprise proved very profitable, and Van Talodd promised your father something more precious than wealth. A lordship. Few weeks ago he left to the Capital – Ovoros – to accept the title. He was taking a little longer to come back than you expected, but recent weather was unfavourable, maybe he got stuck, or a road turned into a swamp... it happened all the time.
It was almost dusk when you heard the knocking to the door. A messenger, his clothes soiled with mud, brought you a letter. There was no lordship, your father was found a traitor, an enemy of the Kingdom, and hanged for conspiring against the king, after a very hasty trial. All his assets and estate confiscated and handed over to the person who exposed the entire plot – Van Talodd.
Suddenly everything became crystal clear, Van Talodd maimed him with promises of lordship, the only thing money can't buy. But his real purpose was to entrap your father and take over his fortune.
Instead of your birthday present, you got carts full of kings' sell-swords approaching quickly. There was no time to loose, you had to run fast and far. Flee from the men that were certainly sent to kill you.
That is only a beginning of your story, you're left with only your family ring that you had on you. Take a fake name you need to avenge your father. Follow the same path as him, grow rich and destroy Van Talodd. The road there is hard and long – are you strong enough to make it?
Kaidan is a fictitious world, that was once a home to a space-faring civilization. It's history is almost unknown. Only that, once they developed starships, they relatively quickly left the planet. And on the remnants of the old civilization a new one has sprouted. A far less developed. If not for the artifacts left by the predecessors, they would be no different than a medieval country.
PC System Requirements
Minimum:


OS: Windows 7

Processor: Dual core from Intel or AMD at 2.8 GHz

Graphics: nVidia GeForce 7800, ATI/AMD Radeaon HD2600/3600

DirectX: Version 9.0c

Hard Drive: 2 GB available space
Mac System Requirements
Minimum:


OS: OSX 10

Processor: Intel Dual Core

Memory: 2 MB RAM

Hard Drive: 2 MB available space
Linux System Requirements
Minimum:


OS: Ubuntu 12.4

Processor: 2 GHz

Memory: 2 MB RAM

Hard Drive: 2 MB available space
Helpful customer reviews
18 of 22 people (82%) found this review helpful
140 products in account
1 review
2.8 hrs on record
Early Access Review
Now that the two gamebreaking bugs are gone, you can finally enjoy being a merchant. Save and reload without fear of becoming broke and travel without getting stuck.

If you like buying low and selling high, traveling around and killing people by sending them into shady caves, buy this game because you sir/madam will very likely enjoy it.


4 of 5 people (80%) found this review helpful
138 products in account
4 reviews
3.8 hrs on record
Early Access Review
EDIT* Wave of bug fixes one day after posting a review. So far, the quest bugs, as well as button bugs seem to be fixed, and progression is once again possible. As such, we'll redo this review to the current state.


The game gives you a decent pool of items to trade from, starting with a very basic 4 items and expanding as you level up. While larger cities may carry all goods, smaller outposts have a more limited variety. There are definite patterns from city to city which allows you to form strategy and design trade routes around the different items you are trying to trade. While it can sometimes be frustrating when prices aren't trending your way (especially considering the costs of travelling around the map while not making profit) it is quite possible to limit this by picking a smarter route and figuring out which cities might have cheaper prices in one item, with a nearby neighbor that buys consistently higher. You might still get burned sometimes, but that's part of the fun.

If you're looking into this one purely as a trading game, there is definite promise.

As alluded to by this edit, the Devs had a pretty fantastic response time to a pretty gamebreaking bug, which leaves hope for quick development and maybe some new features, locations, or an expanded list of tradeable goods.

I did still note one minor graphical bug with one city background, which seemed to clear up upon leaving the city. The game likely won't be bug free, but it seems that major problems will be met with a fast response, and for that I'll give it a thumbs up.
13 of 25 people (52%) found this review helpful
76 products in account
6 reviews
0.8 hrs on record
Early Access Review
This isn't a horrible game however the biggest problem is that there are so many games similar to this one that are so much better. If you like trading games then you'd have much better luck with a game like port Royale 3. The biggest issue with the trade system in this game is that you pretty much need to memorize the advrage vaules of every trade good which pretty much is going to turn into guess work. Another issue is that the game really has the feel of a free game you'd play on newgrounds or something.

The game is still being worked on so who knows, maybe some of the problems will be fixed later, but it really seems to me like the game is flawed at it's core since it's most important feature is the trading yet that is so poorly done. Oh and this is more of a personal complaint and more of a "it's just me" thing but I hate the art style. Everyone in the game either looks like an ailen or they are inbreed to me.

Title:
Merchants of Kaidan
Genre:
Adventure
,
Indie
,
RPG
,
Simulation
,
Strategy
,
Early Access
Developer:
Forever Entertainment S. A.
Publisher:
Forever Entertainment S. A.
Release Date:
Jul 25, 2014
Languages:
| | Interface | Full audio | Subtitles |
| --- | --- | --- | --- |
| English | | | |