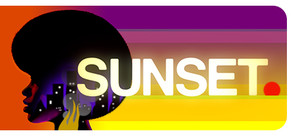 You are Angela Burnes. You are a US immigrant in a small Latin American country ruled by a military dictatorship. The year is 1972. You take care of the luxurious penthouse of Gabriel Ortega, once a week, an hour before sunset. And then a violent uprising breaks out in the metropolis below.
Release Date: Mar 2015
Watch HD video
September 15
Nobody I knew back in Baltimore had a TV. But when I was staying with my parents' friends in New York, we watched a trippy series called The Addams Family.

At the time, I had no idea it was based on cartoons from the New Yorker, going back to the late 1930s, but I loved the family's bizarre behavior. What was normal for them seemed crazy to everyone else. Which is about right, most times.

The characters were all very pale, which worked well in high-contrast black and white… Television was clearly the invention of white people. I remember wondering aloud what a black version of the family would have been like, and someone made a joke about having to turn up the brightness cause otherwise no one would be able to see them in that old mansion.

Anyway, I'm remembering the Addams Family because Gabriel Ortega has a thing. I mean a Thing! Just like the servant on the show who was nothing but a dismembered hand, holding yarn while the mother knitted, lighting cigars for the father, and turning over records when they danced.

It's a bodiless hand resting on a pile of books. Probably made of bronze, and no doubt valuable. Meeting Thing here made me chuckle. As I was dusting him off, I whispered into the quiet of the apartment, "Give me some skin."
0 comments
Read more
September 9
Every week, Ortega's collection of artifacts and curiosities keeps growing, but where is it all coming from? Surely he's not still buying these things through the normal channels, given the current situation.

General Miraflores has all cultural commerce locked down. Art galleries, antique dealers, even flee markets have been closed, forbidden to operate. Any commercial activity that doesn't serve the new regime or its allies has been made illegal. Of course, Miraflores hasn't touched the American crap, consumer brands that are actually made in China and exported across the world for the good old U. S. of A.

Ortega must have art stashed in places across the city, that he's just
hauling into the apartment bit by bit. Or maybe people in his network feel that handing things over to him is a reliable way to safeguard the most precious works in their collections.

Some of this stuff looks expensive. I'm fairly certain that the new statuette in the foyer is solid gold. An upright bear or dog, fierce yet protective, with an elaborate headdress fanning out across its shoulders. Possibly Incan or Aztec. I can only imagine how much it's worth. How many mouths it could feed.

At least that statuette is beautiful, as opposed to what people do with gold nowadays: melt it down into bricks and hide those away in vaults, where no one can see them. Perfect gold bars, stacked in humming chambers under the ground. Makes you wonder what the point is.

Such righteous things could be fashioned out of all that gold, beautiful pieces for the galleries and cathedrals of the world, accessible to everyone. If I ruled, I'd melt the gold down every year then give it out to artisans; new sculptures of gold for all of us, reborn again and again each year. Glorious.
0 comments
Read more
About the Game
Sunset is a first person exploration game that takes place in a single luxurious penthouse apartment in the capital of a fictitious Latin American country in 1972. As housekeeper Angela Burnes you get to know the owner of the apartment, Gabriel Ortega, by going through his things while he is away. A relationship develops between two people who never meet while war breaks out in the city. A violent uprising has begun against the military regime that holds the country in a stranglehold. Will you get involved with the rebellion? Will Ortega? And if so, how?
Coming soon?
We decided to put up a Steam page this early because we want to involve players here in the creation process of the game. We want to make sure that we are making something that you care about. Since Sunset is a narrative game, we will focus on the story. We are developing the fictional world of Sunset in public. So play along, add to the story, come live in Anchuria! The things you say here may find a way into the final game. Keep an eye on the weekly announcements!

Sunset is a first person exploration game in the vein of
Gone Home
and
Dear Esther
. As in those, gameplay centers on the discovery of story clues. Unlike those, the story of Sunset takes place while you play the game (instead of uncovering a story that has already happened).
The other inspiration for Sunset is
violent
war
-
inspired
action
games. We always wondered what life would be like for the NPCs in such games. How does it feel to be one of the many victims of war, instead of the hero. How does it feel when war is the backdrop for your day-to-day life?
Sunset is divided into 44 play sessions that each take a fictional hour: until the sun sets. Each time you get a list of housekeeping tasks that you are requested to do. There will be more tasks available in the apartment. And there will be other activities, such as going through the owner's possessions in search of information, and interacting with his 1970s-era technological gadgets.
Your avatar, Angela Burnes, is not an empty vessel. She has a personality of her own and you discover her thoughts while playing.

Angela Burnes is an African American citizen. At the end of the sixties, when she is in her mid twenties, she is inspired by the Black Power movement and communism. In an effort to learn more about egality, she travels to the then socialist republic of Anchuria. During her visit, a US-backed military coup happens and she is disallowed from leaving the country. Her university degree is not recognized by the new regime and she is forced to work as a housekeeper to sustain herself.
When Angela's younger brother, David, a soldier in the American military, is stationed in Anchuria, he defects and joins an underground resistance movement.
Gabriel Ortega is a lover of the arts. Through his work as a curator he met Maria Luisa of the wealthy Veleta family. They fell in love and married. Thanks to the money from this marriage, Gabriel became a much celebrated benefactor of the arts. When the coup happened, theaters and museums were closed. The new government offered affluent citizens positions of power. Gabriel's wife, and most of her family and their friends, were happy to accept but Gabriel refused. Rising tensions between the couple ultimately lead to a separation.
The story of Sunset begins when Gabriel Ortega moves into a new penthouse apartment in the capital San Bavón. It is in this apartment that Angela Burnes finds employment.
familiar first person controls (WASD + mouselook)

immersive atmosphere

intimate experience

suspenseful linear three-act structure

story-driven gameplay (interact to explore the fiction, without puzzles, combat or platforms)

distinct tasks (plus many optional activities)

responsive environment (light switches, electronic gadgets, etc)

retro early 1970s style

explosions (outside)

Only a small prototype has been produced so far, as our focus is currently on the creation of the story. Modeling starts in June. Programming in July.
A first small demo game, illustrating the narrative (but not the gameplay), will be released in July.
The game should be done in December. Which gives us sufficient time to polish and prepare the launch in March 2015.
This is a very tight schedule, even for us (we've release 7 game in 10 years, not counting several research projects and unpublished prototypes). We think it is feasible but we will keep you posted on any schedule slipping.

Auriea Harvey and Michaël Samyn have dedicated their lives to the exploration of videogames as an artistic expressive medium. They are the creators of The Endless Forest, The Path, The Graveyard, Fatale, Bientôt l'été, Vanitas and IGF Nuovo winner Luxuria Superbia. With Sunset they want to apply their decade of experience to a more accessible title, with the purpose of sharing the beauty of videogames with a wider audience.

Austin Wintory composes the music for Sunset. A Grammy and BAFTA award winner, he is one of the foremost composers of videogame soundtracks. His work includes music for flOw, Journey, Monaco and Gorogoa.

Kris Force is a sound designer whose work you can hear in The Graveyard, The Path, Fatale and Bientôt l'été.

Leigh ALexander and Ste Curran's Agency are advising us on the project direction.

Theresa Schlag has modeled the architecture in Bientôt l'été and will do so again in Sunset, together with Niklas Roth.

We are also working with a professional writer who wishes to remain anonymous.

We hope to reveal the name of the sound actress who will voice the main character soon.
Sunset is being developed for PC, Mac and Linux with Unity.
Production is supported by the Flanders Audiovisual Fund.
Follow us on Facebook:
www.facebook.com/taleoftales
Follow us on Twitter:
www.twitter.com/taleoftales
Visit our website:
http://Tale-of-Tales.com
Keep an eye on the game:
http://Tale-of-Tales.com/Sunset
Come to Acnhuria:
http://sunset.voyage
Read the dev log:
http://forums.tigsource.com/index.php?topic=39393
PC System Requirements
Minimum:


OS: XP

Processor: 2 Ghz

Memory: 2 GB RAM

Graphics: Geforce or Radeon

Hard Drive: 500 MB available space

Additional Notes: estimated requirements
Mac System Requirements
Minimum:


OS: 10.6.8

Processor: 2 Ghz

Memory: 2 GB RAM

Graphics: Geforce or Radeon

Hard Drive: 500 MB available space

Additional Notes: estimated requirements
Linux System Requirements
Minimum:


Processor: 2 Ghz

Memory: 2 GB RAM

Graphics: Geforce or Radeon

Hard Drive: 500 MB available space

Additional Notes: estimated requirements
There are no public reviews for this product yet
You can write your own review for this product to share your experience with the community. Use the area above the purchase buttons on this page to write your review.
Title:
Sunset
Genre:
Adventure
,
Casual
,
Indie
,
Simulation
Developer:
Tale of Tales
Publisher:
Tale of Tales
Release Date:
Mar 2015
Languages:
| | Interface | Full audio | Subtitles |
| --- | --- | --- | --- |
| English | | | |