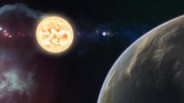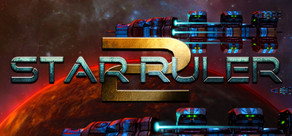 In Development. Massive scale 4X-RTS set in space. Control hundreds of planets, manipulate galactic politics, research numerous advanced technologies, and command thousands of units and hundreds of planets in your quest for galactic dominance.
Release Date: Jul 18, 2014
Watch HD video
Early Access Game
Get instant access and start playing; get involved with this game as it develops.
Note: This Early Access game may or may not change significantly over the course of development. If you are not excited to play this game in its current state, then you may want to wait until the game progresses further in development. Learn more
What the developers have to say:
Why Early Access?
"Community involvement was instrumental in driving the original Star Ruler to be the best game it could be and we don't expect Star Ruler 2 to be any different. Your help and guidance will allow us to make the game the best experience for everyone!"
How long will this game be in Early Access?
"We intend to release no later than December. Any delays would be to add additional content we didn't anticipate being able to develop within our release schedule."
How is the full version planned to differ from the Early Access version?
"The remainder of our development will focus on the addition of content to fill out the existing game mechanics, add new art and sound assets, and apply a healthy coat of polish."
What is the current state of the Early Access version?
"The game is fully playable but is in various states of completeness:
Art:
Ships, stations, and various components of the interface are using temporary art or do not have their full set of art implemented.

Audio:
Only about one third of the soundtrack has been finished and many sound effects are placeholders.

Mechanics:
Core gameplay mechanics are present and functional but are not content complete.

Stability and Performance:
The game is stable and performs well on our development machines but is likely to encounter issues specific to particular hardware configurations. The only way to improve this is with the help of as many people with different machines as possible.

Fun:
We believe the game is already fun but there's plenty of room for more! We'll continue to add content, improve usability, and add new features according to our existing plan and community feedback.

AI:
The AI is competent enough to win a game but is easily outsmarted by an experienced player. Continuous progress is made in the AI's skill but there's plenty left for it to learn.
"
Will the game be priced differently during and after Early Access?
"We expect the release price of the game to be slightly higher."
How are you planning on involving the Community in your development process?
"Besides helping us find bugs our small team is unlikely to ever discover on our own: we'll be intently listening to feedback, suggestions, and discussions to help guide Star Ruler 2 in a direction we feel the community will appreciate. We will directly participate in the community as often as we can and respond to issues or concerns as they arise."
Read more
September 18
It's been a long few weeks of back-end work and mechanics tweaks, but it's finally time for another Star Ruler 2 update. In addition to some preliminary updates to the research and ship design UI, there's a couple of new goodies to show off here. Scroll down for the full detailed changelog.

Interested in Multiplayer? Join our Dev-astation Friday multiplayer game tomorrow!


Bulkheads
The first of many subsystem modifiers to come, you can now equip the subsystems on your ship designs with bulkheads to increase their health.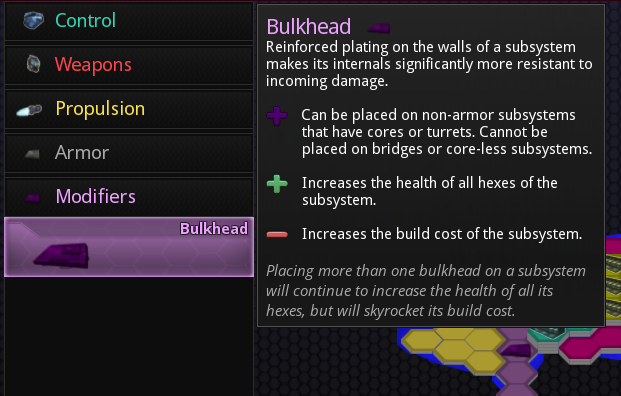 Engagement Behaviour Controls
Fleet engagement behaviour has been tweaked, and can now be configured from the action bar on the bottom left.

Donations
Empires can now freely make material donations to other empires, provided they aren't at war.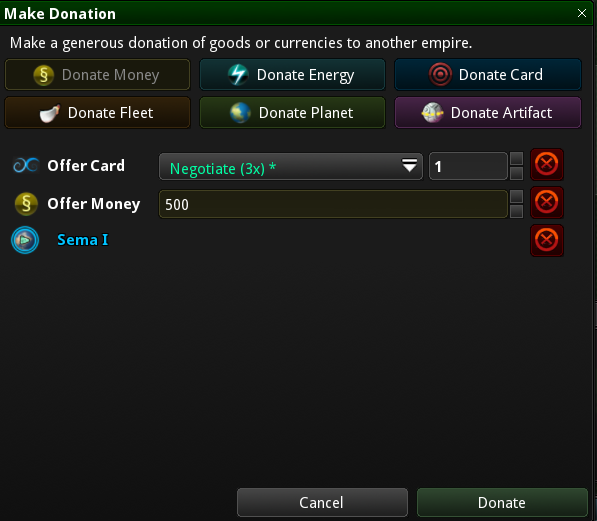 Full Changelog
Added:
Empires can now make donations to each other, similar to how offers in votes work.

Placing an orbital shows the labor cost / ETA of building in that location.

Vassal empires now have their master's color stippled into their territory borders.

Added the ability to send pings to allies. Defaults to 'v.' Hold control to send an alternate ping, and shift to ping to everyone.

Added achievements for scanning an anomaly, using an artifact, and terraforming a planet.

Added controls for changing fleet engagement range and behaviour.

Added a color picker for choosing empire colors.

Added menu option to end the current game.

Added simple descriptions about what each pressure does.

Masters receive 10% of their Vassal's money, influence, energy and research generation rates (the Vassal does not lose this portion).

Masters can establish a conquer edict to reward vassals for taking the target's planets, or killing their ships.

Added some more variety in the types of pickups protected by remnant groups.

Added the Bulkhead module. Can be equipped to a flagship subsystem to add 100% of its base HP, while doubling the cost.
Changed:
Reduce repair rate in combat to 25% of normal instead of 33%.

Additional bridges no longer give extra repair, only secondary crew facility hexes do.

Orbital scaffolding now starts at 1% of total hp, instead of 25%.

More things, notably research, grant points.

Fleets can now do some limited re-pathing when new gates/tears are created while en-route.

Any ships you have selected when ordering a slipstream tear to be generated now move to the other end of the slipstream tear automatically, after it is created.

Vassals add 20% of their total points to their master's point total.

Added smaller speed steps near 1x.

Stations cannot capture planets, but can still prevent capture.

Auto-colonize orders execute in the order they were given.

Teams go to war and make peace as a group.

Food resource bonuses no longer transfer on native resource export.

FTL Jammer orbital now only needs 0.15/s FTL upkeep (down from 0.25).

Level 1 planets now only have up to 1 base pressure cap.

Level 2+ planets now have increased population growth.

Remove 'Enhance' card from Communism start.

Improve object hover prioritization.

Expand and improve the Tutorial's economy section.
Fixed:
Fixed a bug in the mover code that was causing support ships to desync from their fleet formation, especially at high time acceleration.

Fixed flagship acceleration being half of what it was intended to be.

Completing construction of a station now does not fully heal it, but starts it at the scaffolding's hitpoints.

In-game IRC chat would sometimes cut off the first letter of a message in the textbox.

Planets not fully colonized could drop to 0 loyalty permanently if captured.

Fixed a bug that could cause ships to fly far away from the galaxy.

Fixed a few AI bugs related to wasting resources.

Fixed a few fog of war leaks.

Fixed empire military strengths being wrong after a load.

The starting Fling Beacon should not cost maintenance.

Fix being unable to fling stations.

Fix being able to shift-queue fling orders that would work outside beacon range.

Victory conditions now work in team games.

Fixed some situations that prevented support ships from engaging in combat.

Improved performance in loaded saves (only new saves).

Fix a few situations where the tutorial could get stuck.
AI:
The AI will import labor resources to improve its construction speed.

Expanded the AI's influence capabilities.

The AI better understands how teams work, and is able to work with allies somewhat.

Slightly improved early AI colonization.

Improved how the AI handles its fleets.

Fixed AIs sometimes surrendering in situations they shouldn't be able to.

Fix AI not being able to see pickups.

The AI will now order support ships into the queue for new flagships.
1 comments
Read more
August 28
Thank you for tuning in to your regular broadcast of Star Ruler 2 development progress. This week we have some expansion balance improvements and the beginnings of new content to mess around with.

Interested in Multiplayer? Join our Dev-astation multiplayer game tomorrow!


2 New Maps!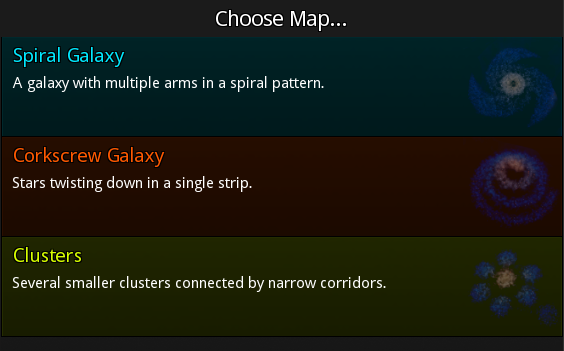 The game now has 2 additional galaxy maps to choose from, each with their specific concerns.
Treaties and Surrender

Empires can now propose and sign treaties to share vision, trade regions, or form alliances. It is now also possible to demand or offer unconditional surrender - empires that have surrendered become Vassal states of the empire they surrender to.
Station Hulls
You can now design your own defense stations! These can be placed like all other orbitals, in orbit of a particular star or planet.
We've also overhauled the way non-military orbitals work, removing the old fiddly modules system in favor of building more specific orbitals.
Rebalancing and Expansion
This update includes various balance changes to both ship weapons and empire expansion. Planets now require a minimum amount of population before achieving higher planet levels, and it is now more important to carefully choose which worlds to colonize first.
Full Changelog
Added:
Added a simple formation.

Added basic cooperation treaties/alliances. Will be expanded on in the future.

Corkscrew Galaxy map.

Clusters map.

Empires can now be assigned to teams on the new game screen.

"Station" hull that can be placed like an orbital.

Added achievements for beating different difficulties of AI.

Players may now subjugate or demand the surrender of another player.
Changed:
Player home systems are guaranteed to have at least a food, a water, a level 1 and a level 2 resource spread over their neighbouring systems.

Planets now have drastically reduced extra income from planet levels higher than their native resource's level. This makes sending a water to a food planet no longer net ridiculous amounts of money.

Planets being captured can no longer use or project any of their defense.

UI Zooming has more steps.

Redid how the network handles object updates to be much faster for the host computer.

Planets now require a minimum amount of population in order to sustain a level. (ie, planets must have 2 population to be level 1, 6 population to be level 2)

Overhauled Orbitals content.

Reworked weapons to have a wider variety of viable weapons systems.

Improved support ship movement logic to handle a wider variety of fleet compositions.

Orbitals placed in planet gravity wells now orbit the planet.
Fixed:
Map generation no longer generates almost exclusively food and water near player homeworlds.

Capturing planets when low on supply ended up costing far more supply than indicated.

Machines with an intel gpu and a nvidia gpu should now automatically select the nvidia gpu.

Enhance could be used on Intelligence cards, but did nothing (now can't be used).

Null pointer exception after using a planet buster.

Statuses caused by systems (Name System) stayed after the object left the system.

Various issues related to renaming designs.

Popups could be clicked while under other UI elements.

Can no longer build ships with 0 command.

Multiplayer server list would sometimes permanently fail to load.

Weapons other than beams were not consistently firing.
Balance:
Massively reduce flagship maintenance cost.

Roughly doubled flagship weapon damage.

Very small support ship weapons have severely reduced range.
5 comments
Read more
About the Game
Currently in development. Please read the Early Access notice above!

Star Ruler 2 is a massive scale 4X/RTS set in space. Explore dozens, hundreds, or even thousands of systems in a galaxy of your choosing, expand across its planets, exploit the resources you find, and ultimately exterminate any who stand in your way. The fate of your empire depends on your ability to master the economy, field a military, influence galactic politics, and learn what you can about the universe.

Galactic Economy
Colonize planets, each with one of dozens of resources, working in unison to create bustling centers of production. The resources you choose matter, and will guide your empire and its conflicts throughout the entire game.

Custom Ships
Design ships that fit your needs, strategies, and tactics using our new 'blueprint painting' approach to ship design. Quickly and intuitively lay out the armor, weapons, engines, and internals of your vessels.

Politics with Power
Diplomacy and influence gathering are reinvented as a core mechanic of the game, giving meaningful alternative options to players and serving as a platform of interaction both between players and AIs as well as humans in multiplayer. Harness your influence to annex territory, spy on enemies, aid allies, and more! You truly have the opportunity to affect the political landscape.

Intricate Research
Research various fields of understanding, from Metallurgy to Hyperdynamics. Glean insight to gain access to advanced technologies or activate specializations.

Massive Scale
Running on our internally developed Starflare Engine, Star Ruler 2 is able to make full use of multi-core cpus, and runs on both 32 bit and 64 bit machines. The size of a galaxy is only limited by your hardware and ambitions!

Complete Moddability
You can modify the gameplay, graphics, interface, and virtually every other facet of the game through scripts and data files, giving unprecedented freedom to the modding community to implement any feature they want. Extensive documentation and guides for the modding system will be available on release.

Full Multiplayer
Star Ruler 2 features complete multiplayer support with up to 28 players and AIs in the same game.

Games above 8 players or in galaxies of several hundred systems may exceed the capacity of a typical home connection. Consider playing very large games on LAN.

Cross-Platform Support
Star Ruler 2 supports both Windows and Linux, with all game features supported fully on and between both operating systems.

Support for Mac is in development, but we cannot guarantee when or if it will be ready.
PC System Requirements
Minimum:


OS: Windows XP SP2

Processor: SSE2 Capable processor

Memory: 1 GB RAM

Graphics: AMD or Nvidia Graphics card w/ 512MB RAM, OpenGL 2.1 Support

Network: Broadband Internet connection

Hard Drive: 600 MB available space

Additional Notes: Hardware requirements not final. Broadband required for internet play.
Recommended:


OS: Windows 7 64-bit

Processor: Intel Core i7 or AMD Phenom II

Memory: 2 GB RAM

Graphics: NVIDIA GTX 460 w/ 1GB RAM

Network: Broadband Internet connection

Hard Drive: 600 MB available space
Linux System Requirements
Minimum:


OS: Linux

Processor: SSE2 Capable processor

Memory: 1 GB RAM

Graphics: AMD or Nvidia Graphics card w/ 512MB RAM, OpenGL 2.1 Support

Network: Broadband Internet connection

Hard Drive: 600 MB available space

Additional Notes: Hardware requirements not final. Broadband required for internet play.
Recommended:


OS: Linux

Processor: Intel Core i7 or AMD Phenom II

Memory: 2 GB RAM

Graphics: NVIDIA GTX 460 w/ 1GB RAM

Network: Broadband Internet connection

Hard Drive: 600 MB available space
Helpful customer reviews
Title:
Star Ruler 2
Genre:
Indie
,
Strategy
,
Early Access
Developer:
Blind Mind Studios
,
Glacicle
Publisher:
Blind Mind Studios
Release Date:
Jul 18, 2014
Languages:
| | Interface | Full audio | Subtitles |
| --- | --- | --- | --- |
| English | | | |