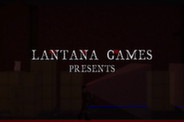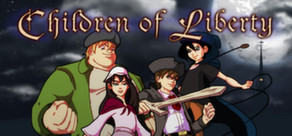 When four spies are arrested infiltrating the mansion of Royal Governor Thomas Gage, the Patriots call upon their children to finish their mission, spring them from jail, and uncover the details of a conspiracy that could plunge the colonies into war...
Megjelenés dátuma: 18 Ápr 2014
Mind a(z) 2 előzetes megnézése
Korai hozzáférésű játék
Szerezz azonnali hozzáférést és kezdj játszani; légy részese a játék fejlődésének.
Megjegyzés: Ez a korai hozzáférésű játék a fejlesztés során vagy változik jelentősebben, vagy nem. Ha nem izgat a vele való játék a jelenlegi állapotában, érdemes lehet várni, míg a játék fejlesztése előrehaladottabbá válik. Tudj meg többet.
Mit mondanak a fejlesztők:
"By supporting Children of Liberty in early access, you'll help us finish this labor of love! Our goal is to release weekly updates with new levels, improvements, bug fixes, and characters. If you want to see how the game is going, check out the Progress Graph below! Thank you for your support." Tovább
4 július 2014

Happy Independence Day, Patriots! To celebrate, we are holding a Pay-What-You-Want sale at IndieGameStand! Pay $1 for a copy of Children of Liberty, and beat the average price ($1.39 currently) to get your hands on the novels Cardinal Points and Fate and Fair Winds from our in-house historian Dory Codington, as well as an exclusive COL artbook and one of our game jam projects, Moonlight: Mistress of Mischief. Oh, and one very special contributor, that being the top contributor, will receive an all-access VIP pass to the upcoming Boston Festival of Indie Games at MIT on September 13!

10% of all proceeds go to AbleGamers, and we have already raised over $200 for them! Even if you already own Children of Liberty, get the game for a friend and help a good cause by supporting AbleGamers too!

Thanks again, Patriots. Have a happy, fun, and safe Fourth of July!
- Dan
0 megjegyzés
Tovább
2 július 2014

Greetings, Patriots and Happy (early) Independence Day! Children of Liberty has been updated to version EX7. This version includes bug fixes:

Fixed end screen to main menu transition

Fixed checkpoint text position

Fixed some Warehouse geometry near the ceiling

Fixed the second Switch in the Warehouse
We would also like to update you on what we've been working on lately!
All Menus
We liked the new Main Menu layout so much that we took it one step further. We're making a generic version based on a new book-style specification that will apply to all menus. We now have a generic version from which to build these, so we'll soon have new menus for you to test, including Pause, Options, and Level Select.
Level Building: The Hideout
Everyone say hi to Matt, our new dedicated builder! We have resumed building operations, and are working on a new feature: The Hideout. The Hideout acts not only as the character and level selection hub, but also as a place for you to gather the goodies you find and NPC's you meet throughout the game. The Hideout will be a big treehouse overlooking the city, and we've already started building a prototype which will be available for testing soon!
GUI
We mentioned in earlier posts that we are working on a few different parts of the GUI. Firstly, we're adding mouse support to the keyboard GUI. Secondly, we're reintroducing the controller GUI, with improvements: we'll have icons for not only the Xbox 360 controller, but also the PS4, Xbox One, and Steam controllers. Our goal is to make each GUI set individually selectable from the incoming Options menu. Thirdly, we're applying a glow effect to GUI button icons for available actions, providing you even better information on what's happening in the game.
NPCs: Dialogue UI & Voiceover Assets
We're hard at work picking our favorite voiceover takes for remaining characters; we are making GREAT progress on this and we can't wait for you to hear these incredible performances! We're also building our NPCs, and we'd like to introduce you to them in a series of short videos that will show off their sprite, portraits, voiceover, historical significance, and role in
Children of Liberty.
Expect the first one of these to hit by the end of July.
Improved Tutorial
We now have the tech to replace our static tutorial signs in the Warehouse with dynamic ones, which allows for a much more comprehensive tutorial. We're currently redesigning the entire Warehouse with your feedback and this tech in mind.
AI Redesign
We mentioned in earlier posts that we have been planning to redesign the AI. The current design isn't fully implemented: they're missing their aerial attack, they can't leave the red line, and what functions they do have for chasing you are currently very buggy.
Brian came up with a brand new system for enemies and combat which provides numerous advantages over the current combat system. Since the current combat gameplay is still unfinished, it makes the most sense to evaluate this new system now, before any more work gets done on the current system, to determine which system to use.
The new system would be easier to program, would be less buggy & easier to debug than what we have now, would make combat easier to perform without compromising difficulty, would provide enemy difficulty scaling opportunities, and would even provide an advantage to "stalking" your target. It's much more feasible for us to deliver this new system, and since it is brand new, we expect it to evolve quickly and frequently.
After we finish designing the new system, we'll get a prototype in your hands for evaluation as soon as possible. We will also be introducing a Feedback form on top of the Bug Report form so you can let us know your thoughts on all these incoming prototypes. We'll be able to share more details about the system at a later date.
Marketing & Community
Finally, we want to introduce our new Marketing and Community assistant, Michelle! She was the one writing all the awesome jokes during the Steam Summer Sale, and while we'll be taking it easy on those (... for now), she has already become a big help to Billy and the team. With a fresh mind on our marketing side, we want to start trying some new things to help promote the game and the community, like the NPC videos, and more behind-the-scenes stuff. We'll also be at the
Boston Festival of Indie Games
in September! Make sure to get your tickets, as it is shaping up to be a fantastic show.
Don't forget you can still partake in the Summer of Liberty Fan Art Festivities! If you want to be a part of
Children of Liberty
, post your COL artwork to the Steam Community and we will include it in the game as a collectible stamp! More details can be found
here
. When our new menu is implemented, you'll be able to see just what those Stamps are all about.
Thanks for supporting
Children of Liberty
, and thanks for your patience while we build!
- Dan
0 megjegyzés
Tovább
Értékelések
"Gorgeous-looking 2D/3D stealth"
Rock Paper Shotgun

"Shows a lot of personality and promise."
PC Gamer

"This could be an indie game that will surprise a lot of fans of the stealth genre."
Retro Magazine

Steam Big Picture

A játékról:
Listen my children, and you shall hear of the midnight ride of Paul Revere...
When four spies of the Sons of Liberty are arrested infiltrating The Province House, their children join Paul Revere, Samuel Adams, and the Sons of Liberty to finish their mission and break them out as the threat of Revolution looms over the Colonies...
Join Joseph, Ally, Doug, and Sarah as they use their wits and their toy chest to defeat the Redcoats in this 2.5D stealth-action adventure retelling of Paul Revere's Midnight Ride for kids and adults alike!
Learn more about
Children of Liberty
at
http://www.childrenofliberty.us

Early Access Progress
Want to see where the game is headed? We'll be keeping this
Progress Graph
up-to-date throughout Early Access. You'll be able to see which levels we're focusing on and how complete they are with each of our four characters!
Current Early Access Status
Playable Levels: Warehouse

Playable Characters: Joseph

Recent Updates: 4/18/2014 - Early Access 1! Children of Liberty is now available on Steam Early Access. This build includes the first playable character, Joseph, and level, the Warehouse, which acts as our tutorial. If you played the game in an earlier form, new features you'll notice are polished animations & textures; Red Line to show where you can run; Blue Line to show where you can hide; enemy AI which will react to your current position and can move between tracks; visible enemy sprites from Front, Side, and Back; new voiceover; and greatly enhanced performance. We are releasing this first build at a slightly lower graphical setting than max to gauge general system compatibility. Expect a greater selection of settings as we update and full video customization by beta!

Features
2.5D Stealth Gameplay: Lurk in the shadows! Children of Liberty features 2D gameplay in a 3D world. Run, jump, and turn along the Red Freedom Trail with smooth and responsive controls; hide, sneak, and lean around corners along the Blue Freedom Trail to gain strategic positioning against Redcoats and attack when the time is right!

Traditional Animation: Thousands of frames of hand drawn animation, combined with accurate-to-reality constructed environments and realtime lighting, bring the characters of Children of Liberty to life!

Four Playable Characters: By the end of early access, all four characters will be playable. See our Early Access Progress Graph to see how this is going.

Multiple OS Compability: Are you an Ubuntu user? Mac OSX? Windows PC Gaming Master Race? We've got you covered! Children of Liberty is already compatible with all 3 major PC operating systems.

Community: Want to make money off of showing our game to the world? Go for it! You have our permission to record and monetize Children of Liberty's gameplay on Youtube, Twitch, and other video streaming services.

Incoming Features
Four Stories: Whether you're playing as Joseph, the bratty Bostonian with a wooden sword and a double jump; or Ally with a powerful slide and a strategic wall run; or Doug with a stunning ground pound and powerful counter-attack; or Sarah with a penchant for stringing Redcoats up by their ankles via her yoyo; Children of Liberty has something for everyone! Children of Liberty has an all-star voice cast, including Sarah Elmaleh (Gone Home), Sean Chiplock (Freedom Planet), Chris Rando (Dance Central 2), Ashly Burch (Borderlands 2), and more.

Historical Accuracy: Historical accuracy is at the forefront of Children of Liberty's narrative. We're specifically leaving the narrative out of Early Access to keep it spoiler-free, but that will all change at launch. Find Codex Pages scattered around the environment to learn more about Colonial Boston. Find other hidden goodies to increase your end-of-level grade. Did you miss something? Go back at any time and try again!
Challenge Your Friends: Cloud Saves, Steam Leaderboards*, and a built-in Speedrun Timer give Children of Liberty its competitive element. Replayable Challenge Rooms, based on specific characters and locations, will also hook directly into the leaderboards. We plan to launch one or two Challenge Rooms with the game and more as DLC afterward.

Backers & Partners
Lantana Games would like to thank our partners and Kickstarter backers, without whom this game would not have been possible. From the bottom of our hearts, thank you for all your support! To see the full list of our backers and development partners, please visit
www.childrenofliberty.us

Bug Reports
If you need to file a bug report, please fill in
this handy form!
PC-s rendszerkövetelmények
Minimum:


OS: Windows 7

Processor: Intel/AMD Dual Core 2.0ghz

Memory: 4 GB RAM

Graphics: GeForce GTX 300 series or Radeon HD 5000 series

DirectX: Version 9.0

Hard Drive: 800 MB available space

Additional Notes: Keyboard and Controller Compatible
Recommended:


OS: Windows 7 64-bit

Processor: Intel/AMD Quad Core 2.0ghz+

Memory: 8 GB RAM

Graphics: Geforce GTX 700 or Radeon HD 8000 series or Higher

DirectX: Version 10

Hard Drive: 800 MB available space

Additional Notes: Keyboard and Controller Compatible
Mac-es rendszerkövetelmények
Minimum:


OS: OSX 10.8 Mountain Lion

Processor: Intel i5 Dual Core 2.0Ghz

Memory: 4 GB RAM

Graphics: GeForce GTX 300 series

Hard Drive: 800 MB available space

Additional Notes: Keyboard and Controller Compatible
Recommended:


OS: OSX 10.9 Mavericks

Processor: Intel i7 Quad Core 2.0Ghz

Memory: 8 GB RAM

Graphics: Geforce GTX 700

Hard Drive: 800 MB available space

Additional Notes: Keyboard and Controller Compatible
Linuxos rendszerkövetelmények
Minimum:


OS: Ubuntu Linux 13.1

Processor: Intel/AMD Dual Core 2.0ghz

Memory: 4 GB RAM

Graphics: GeForce GTX 300 series or Radeon HD 5000 series

Hard Drive: 800 MB available space

Additional Notes: Keyboard and Controller Compatible
Recommended:


OS: Ubuntu Linux 13.1

Processor: Intel/AMD Quad Core 2.0ghz+

Memory: 8 GB RAM

Graphics: Geforce GTX 700 or Radeon HD 8000 series or Higher

Hard Drive: 800 MB available space

Additional Notes: Keyboard and Controller Compatible
* Internet Connection required ONLY for online content. You must be 13+ years of age or have your parent or guardian's permission to access online features.
(c) 2014 Lantana Games. If you want to record video of this game and post it on Youtube, you go right ahead!!!
Hasznos vásárlói értékelések
Cím:
Children of Liberty
Műfaj:
Akció
,
Korai hozzáférés
,
Indie
Fejlesztő:
Lantana Games
Kiadó:
Lantana Games
Megjelenés dátuma:
18 Ápr 2014
Nyelvek:
| | Felület | Hang | Feliratozás |
| --- | --- | --- | --- |
| Angol | | | |