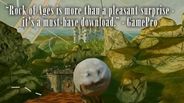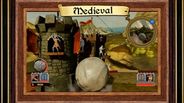 Az Atlus & ACE Team kiadott egy új töklámpás sziklát Halloweenre, és a játék 25% kedvezménnyel kapható! Ez az ajánlat édesebb a Cukrot vagy csínyt trükknél is!
Megjelenés dátuma: 7 Szept 2011
Mind a(z) 5 előzetes megnézése
18 június 2014
Hello ACE Team fans! We are happy to announce that Abyss Odyssey (ACE Team's upcoming roguelike/action/platformer) is nearing it's release date, which is scheduled for July 15th, and an option to prepurchase the title is now available at Steam! For those who prepurchase there's a couple of bonuses nobody will want to miss:

-The game has a 33% discount!
-Prepurchasers obtain the Abyss Odyssey Original Soundtrack for free*

*Soundtrack is made available the day the game is released.

Follow the link to the Steam store if you want to be a part of this offer!


7 megjegyzés
Tovább
15 május 2014
ACE Team's Abyss Odyssey live stream now playing at:

http://www.twitch.tv/atlususa
3 megjegyzés
Tovább
A játékról:
Kő-görgető akciónak, mély stratégiának és a történelem különböző korai elragadó művészetének és zenéjének kő-kemény kombinációja; ebben a játékban vagy zúzol, vagy összezúznak! Két kastély áll egymással szemben: az egyik a tiéd, a másik az ellenségé. Az ellenség egy szemét, és a kastélyuk is rusnya, úgyhogy megpróbálod összezúzni azt egy hatalmas szikla használatával. Még ha fel is építik védelmük, te készen állsz rá, hogy átgurulj rajtuk, hogy ledöntsd azt a fertelmes tornyot. De óvakodj! Feléd is tart egy hatalmas szikla.
Fő jellemzők
Az őrülten kreatív ACE Team elméjéből, a Zeno Clash készítőitől érkező játék!

Vedd át egy hatalmas szikla irányítását, és zúzd össze ellenségeid!

Használj bámulatosan sokféle egységet a tornyod megvédésére, és az ellenség eltérítésére.

Harcolj tovább mind online, mind offline többjátékos módban!

3 különböző mód: War, Time Trial és SkeeBoulder.

5 gazdag, történelmi művészeti és zenei korszak, mely semmihez sem fogható hangulatot teremt.

INGYENES eredeti zenei anyag a játékletöltéshez mellékelve.
Rendszerkövetelmények
Operációs rendszer: Windows XP / Vista / 7

Processzor: Dual Core 1.6 GHz vagy jobb

Memória: 1.5 GB vagy több

Grafika: 256 MB videomemória vagy több (GeForce 7 sorozat vagy magasabb / Radeon HD3000 sorozat vagy magasabb)

DirectX®: 9.0c

Merevlemez: 1.2 GB

Hang: Windows támogatott hangkártya

Internet: Szélessávú internet-kapcsolat az online játékhoz
Hasznos vásárlói értékelések
Díjak