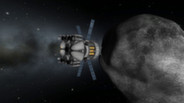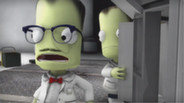 Kerbal Space Program is a multi-genre game where players create their own space program.
Release Date: Mar 30, 2013
Watch all 5 trailers
Early Access Game
Get instant access and start playing; get involved with this game as it develops.
Note: This Early Access game may or may not change significantly over the course of development. If you are not excited to play this game in its current state, then you may want to wait until the game progresses further in development. Learn more
What the developers have to say:
"KSP is still under development. This means the game will be improved on a regular basis, through updates that add new features, content and bug fixes, so make sure to check back for new versions.



The game is being built as a sandbox first, so there are no objectives yet, but we want you to try it out and have fun with it already. You're free to build anything you can think of, and there is an entire Solar System to explore.



During development, KSP is available for purchase at a discounted price, which will gradually increase up to its final retail price as the game nears completion. So by ordering now, you get the game in its current state, and you'll get all future updates for free." Read more
July 24th, 2014
Hi,

We've just released a small revision patch for KSP, version 0.24.1.




This patch contains several small and some not-so-small fixes, tweaks and minor improvements, as well as a few things that were requested by mod-makers.

Here's the complete changelog:



===================== First Contract (v0.24.1)

Bug Fixes and Tweaks:

Parts:
* Fixed a relatively serious issue with module loading which could result in missing modules if loading old craft.
* O-10 Maneuvering engine scaling was off. Engine rescaled to proper size (smaller).
* Fixed an issue with propellant-defined resource flow modes which prevented some configurations of Vernier engines from working correctly.
* Fixed an issue with some decoupler modules failing to apply ejection forces when activated.
* Fixed missing FX components on root parts after resuming a saved game or reverting.
* Fixed a potential issue with the internal maths in ModuleRCS, which could result in odd RCS response from center-aligned or stack-mounted RCS modules.

UI:
* Fixed an issue with the App Toolbar where mod apps wouldn't display/hide properly at the VAB.
* Fixed an issue with custom staging icons and switching vessels.
* Fixed an issue where the Messages Dialog in the VAB would drift out of place when discarding many messages.

Contracts:
* Fixed a bug in Rescue Kerbal contracts, where rescue by means of external seats or claws wouldn't complete the contract.

Tutorials:
* Fixed a save-related bug which made the Orbiting 101 tutorial impossible to complete.

Flight:
* Fixed vessels not leaving 'pre-launch' condition during take-off roll.
* Fixed a very annoying and potentially destructive bug where approaching another vessel could mess up your control state.

Game Balance:
* Tweaked costs for several spaceplane and aerodynamic parts:
- Advanced Canard: 900 -> 800
- Standard Canard: 1500 -> 720
- Delta Wing: 500 -> 680
- Swept Wing: 500 -> 620
- Wing Connector: 500 -> 560
- R8 Winglet: 500 -> 640
- Structural Wing: 500 -> 540
- Aerodynamic Nose Cone: 680 -> 240
- C7 NCS Nose Cone: 680 -> 320
- Rocket Nose Cone (large): 1000 -> 450
- Standard NC (small): 680 -> 180

Modding:
* Added IPartCostModifier interface, to allow part modules to tweak a part's cost.

As always, you'll find the new patch
over at the KSP Store
in zip or installer formats, or if you're on Steam, you should be auto-updated shortly (assuming you haven't turned off automatic updates, in which case you probably know what you're doing).
Happy Launchings!
Cheers
23 comments
Read more
July 17th, 2014


Kerbal Space Program, the award-winning, indie space agency sim game from Squad, is launching its latest update, Kerbal Space Program: First Contract, as part of its active development cycle. This major release, numbered 0.24, is a substantial advancement in the game's Career Mode, which challenges players to run a space agency. It is also the first time the game offers a 64-bit version for Windows via STEAM and the KSP STORE.

Players will now have the opportunity to take on Contracts, manage Funds, a new in-game currency that allows players to buy rocket and plane parts, and earn Reputation for their efforts. Players will take advantage of three new widgets on screen, Funds, Reputation and Science. Players aren't charged for funds until their vessel launches and the total science amount is now displayed via the widget. Reputation is raised for completed contracts and bringing Kerbals back in one piece. Failing missions, or gasp, blowing them up lowers Reputation.

"First Contract is a massive step forward for Career Mode. Finally, we're starting to paint a clear picture of our original vision for the complete thing." creator and lead developer Felipe Falanghe said. "Although there is still a lot to add on future updates, the new Career features should help new players pick up the game in a much more structured manner. One of my favorite aspects, is how it's added new challenges for even the most veteran players. We've found ourselves here, building contraptions we have never had the need to build before, and actually discovering totally new, fun ways to play the game."

http://youtu.be/54fDJKgjUrs

Contracts are offered based on a player's Space Program's reputation, which starts off at neutral. After an initial set of starter contracts, dynamically generated contracts are created in three levels of 'prestige', from Trivial to Exceptional ones. Reputation regulates the amount and level of offers that are available. If a player's reputation is low, he or she will be offered trivial, low-profile contracts. However, if a player's space agency is well-reputed, contracts to attempt increasingly ambitious things will be offered.


Part Test: Perform a test of a part in a specific location, situation and within given flight parameters (when applicable).


Collect Science: Return or transmit any scientific data from a specific location.


Rescue Kerbal: Rescue a Kerbal who is stuck in orbit.


Plant Flag: Plant the Agency's flag on the surface of a given location.


Explore: Complete several exploration goals for an unreached location.
Contracts
will be found in the new
Mission Control
building, which was previously not an interactive part of the Kerbal Space Center. Players will enter Mission Control and have the option of choosing between available contracts.
Players will also find
new engines, updated parts
and
vessel recovery
, which means you can reclaim the value of landed parts and any resources they contain, in the update.
You can also check out the full changelog on this article from KSP Forums.
Happy Launchings!
Cheers
82 comments
Read more
About the Game
Kerbal Space Program is a multi-genre game where players create their own space program.
In KSP, you must build space-worthy craft, capable of flying your crew out into space, without killing them. At your disposal is a collection of parts, which must be assembled to create a functional ship. Each part has its own function and will affect the way a ship flies (or doesn't). So strap yourself in, and get ready to try some Rocket Science!
The game is being built first as an open sandbox, you're free to build anything you can think of, and fly it wherever you want, even into orbit and out to other planets and moons throughout the Kerbal Solar System. The first draft of the career mode is also available now, it is still in development, so expect more features!
Key Features
The Vehicle Assembly Building and the Space Plane Hangar allows players to build spacecraft out of any imaginable combination of parts.

Fully-fledged, Physics-based Space Flight Simulation ensures everything will fly (and crash) as it should.

Take your Kerbal crew out of the ship and do Extra Vehicular Activities.

Fly out to Moons and other Planets.

Procedural Terrain delivers detailed terrain at a vast scale. The Kerbal Planet is 600km in radius!

Mod-enabled, allows players to create new content and modify the game.

Ship systems. Keep an eye out for engine temperatures and fuel levels, and try not to explode.

Build ships with multiple stages, and jettison parts away as they burn out.

Full control over the ship's setup allows for complex ships and advanced functionality.

Dock spacecraft together to build Space Stations, Massive Starships, or even surface bases on other worlds.

Manage your crewmembers, hire them, and send them out into space and make them into heroes.

Research and Develop new technologies to advance your Space Program.
Planned Features
Take on Missions to attract interest in your Space Program.

Discover new worlds and expand the scientific knowledge of Kerbalkind.

And a whole lot more!
PC System Requirements
Minimum:


OS:Windows Vista

Processor:Core 2 Duo

Memory:3 GB RAM

Graphics:SM3 512MB VRAM

Hard Drive:1 GB HD space
Recommended:


OS:Windows 7

Processor:Core i3

Memory:4 GB RAM

Graphics:SM4 1GB VRAM

Hard Drive:2 GB HD space
Mac System Requirements
OS:Snow Leopard

Processor:Dual Core Intel

Memory:3 GB RAM

Graphics:SM3 512MB VRAM

Hard Drive:1 GB HD space
Recommended:


OS:Mountain Lion

Processor:Core i3

Memory:4 GB RAM

Graphics:SM4 1GB VRAM

Hard Drive:2 GB HD space
Linux System Requirements
OS: Linux (Most distros should work)

Processor: Core 2 Duo

Memory: 3 GB RAM

Hard Disk Space: 1.5 GB HD space

Video Card: SM3 512MB VRAM

Recommended:


OS:Ubuntu 14.04

Processor:Core i3

Memory:4 GB RAM

Graphics:SM4 1GB VRAM

Hard Drive:2 GB HD space
THIS SOFTWARE IS CONSIDERED TO BE IN ALPHA STATE, AND MAY CONTAIN BUGS. SQUAD AND SQUAD STAFF TAKE NO RESPONSIBILITY FOR ANY DAMAGE OR LOSS OF DATA THAT MAY OCCUR AS A DIRECT OR INDIRECT RESULT OF USING THIS SOFTWARE, AND CANNOT GUARANTEE ANY DEGREE OF PERFORMANCE OR STABILITY, OR EVEN THAT THE SOFTWARE WILL BE USABLE AT ALL. USE AT YOUR OWN RISK.
©Squad 2011-2013. ALL RIGHTS RESERVED.
Helpful customer reviews
Title:
Kerbal Space Program
Genre:
Indie
,
Simulation
,
Early Access
Developer:
Squad
Publisher:
Squad
Release Date:
Mar 30, 2013
Languages:
| | Interface | Full audio | Subtitles |
| --- | --- | --- | --- |
| English | | | |