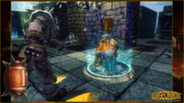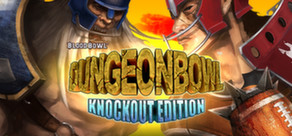 Dungeonbowl setzt die Brisanz dieses vom American Football inspirierten Sport höher und bietet explodierende Truhen, Teleporter, Lava und andere Fallen in gefahrvollen Verliesen!
Veröffentlichung: 2. Juli 2012
Alle 2 Trailer ansehen
12. August
We heard the powerful wizards saying that only them can build awesome dungeons.
Do you agree with that ? We don't think so!

Show them what you can do in our great dungeon creation contest!

Follow this way to enter the competition and post your dungeons
>> http://www.dungeonbowl-game.com/forums/viewtopic.php?f=21&t=2644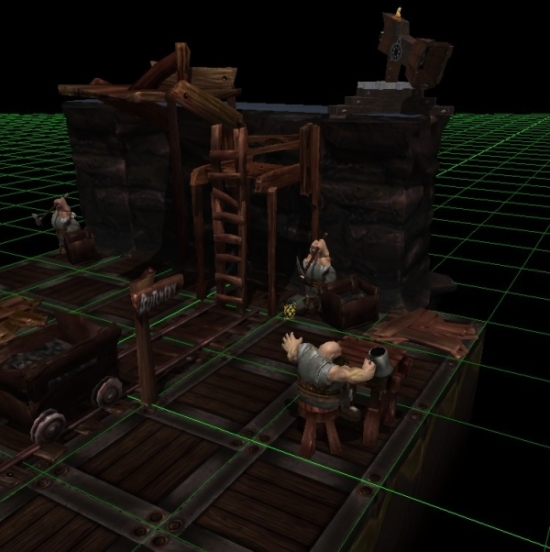 0 Kommentare
Weiterlesen
6. August


Check out the Special Games Workshop DAILY DEAL on #Steam & Get 50% OFF on Dungeonbowl Knockout Edition!!
>> http://store.steampowered.com/sale/gamesworkshopsale

The deal will end tomorrow, so don't wait any longer to enjoy all theses wonderful Warhammer games!!!
2 Kommentare
Weiterlesen
Über das Spiel
Dungeonbowl ist das nächste, spannende 'Blood Bowl' Online-Erlebnis in einer Fantasiewelt des 'American Football' von Cyanide. Die Hauptunterschiede zwischen Dungeonbowl und Blood Bowl bestehen neben dem offensichtlichen Namensunterschied darin, dass Dungeonbowl in gefährlichen Verliesen gespielt wird!
Die Zauberer haben Dungeonbowl erfunden, weil sie herausfinden wollten, welche Akademie der Magie die beste ist. Das Spiel zeichnet sich durch einige Modifikationen am Standardregelwerk von Blood Bowl aus. So wird ein Match zwar weiterhin zwischen zwei Mannschaften ausgetragen, aber jede Mannschaft besteht nun aus drei Rassen. Im Team der Regenbogenzauberer zum Beispiel gibt es Waldelfen, Halblinge und Menschen. Der zweite grundlegende Unterschied besteht darin, dass diejenige Mannschaft die Partie gewinnt, die den ersten Touchdown erzielt. Touchdowns sind jedoch deutlich schwieriger als in Blood Bowl, weil der Ball in einer von sechs Schatztruhen versteckt ist, von denen fünf zudem mit einem Sprengzauber versehen sind. Und last but not least wird das Fortbewegen im Dungeon durch Teleporter gleichermaßen erschwert wie erleichtert. Mit einem Teleporter kann sich ein Spieler in Sekundenbruchteilen von einer Stelle des Spielfelds an eine andere transportieren lassen. In seltenen Fällen kann es dabei aber auch leider vorkommen, dass ein Spieler ins Nirwana teleportiert wird! Wie schon Blood Bowl ist auch Dungeonbowl würfelbasiert und läuft in Runden ab.
Hauptmerkmale:
Spielen Sie Blood Bowl®... in einem Kerker! Explodierende Truhen, Teleporter, heiße Lavaströme und zahllose andere Fallen geben den Matches den nötigen Pfiff und machen sie noch gefährlicher, als sie ohnehin schon sind…

Es gibt theoretisch sogar unendlich viele Spielfelder, da die Spieler mit dem eingebauten Dungeon-Editor ihre eigenen Dungeons erstellen können, und eure Werke online mit der Community teilen.

Wird ein Match zwar weiterhin zwischen zwei Mannschaften ausgetragen, aber jede Mannschaft besteht nun aus drei Rassen.
Systemvoraussetzungen
Betriebssystem: Windows XP / Vista / 7

Prozessor: Pentium 4 2.4 GHz / Athlon 2400+

Speicher: 2 GB

Grafik: 256 MB, DirectX 9 und Shadermodel 2 kompatibel

DirectX®:

Festplatte: 2 GB

Sound:

Internet: Spiel setzt eine Internetverbindung voraus.
Dungeonbowl: Knockout Edition © Copyright Games Workshop Limited 2014 Dungeonbowl, the Dungeon Bowl Knockout Edition logo, Blood Bowl, the Blood Bowl logo, GW, Games Workshop, Warhammer, and all associated logos, illustrations, images, names, creatures, races, vehicles, locations, weapons, characters, and the distinctive likeness thereof, are either ® or TM, and/or © Games Workshop Limited, variably registered around the world, and used under license. All rights reserved to their respective owners.
Hilfreiche Kundenreviews
Titel:
Dungeonbowl - Knockout Edition
Genre:
Sport
,
Strategie
Entwickler:
Cyanide Studio
Publisher:
Cyanide Studio
Veröffentlichung:
2. Juli 2012
Sprachen:
| | Oberfläche | Ton | Untertitel |
| --- | --- | --- | --- |
| Englisch | | | |
| Französisch | | | |