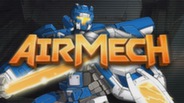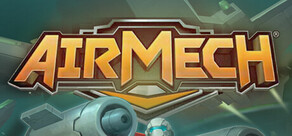 AirMech is fast paced, competitive and FAIR free to play! Practice solo, or jump into coop or even pvp modes. 1v1, 2v2, or 3v3 plus the army you build to fight alongside you. Either command from above, dogfight with other players, or wreck things on the ground in mech mode.
Release Date: Nov 8, 2012
Watch HD video
Early Access Game
Get instant access and start playing; get involved with this game as it develops.
Note: This Early Access game may or may not change significantly over the course of development. If you are not excited to play this game in its current state, then you may want to wait until the game progresses further in development. Learn more
What the developers have to say:
"
Play for free, keep your stuff! No resets at the end of Beta!
All purchases and unlocks are permanent. We call it Beta because we're still adding some pretty big features, but so far we have:
- Training and Solo play
- for learning how to play, or casual fun
- Coop and PvP Matchmaking
- quickly get matched against others
- Custom games and rules
- when you want total control
- Player driven economy
- didn't need that drop? Sell it to other players!
- Quests with ingame rewards
- like Achievements, but better
- Leveling, progression, unlocks
- level yourself, your AirMechs, expand your army
- NOT "pay2win" at all
- check our reviews or ask players ingame
- Global chat, Factions, parties
- integrated directly into the core UI
- Crafting system
- added due to player demands
- VIP/Premium for LIFE with any purchase
- because we're cool like that
Carbon Games
is a small indie developer that is funded by YOU the players. That's why we are very reactive to giving players what they want to help the game grow in a positive direction. Learn more about Carbon here:
https://www.carbongames.com/about.html
"
Read more
Buy Airmech Prime
Jump right into the action with AirMech Prime to gain instant access to the all AirMech classes, a huge selection of Units, and a host of other goodies!
Downloadable Content For This Game
August 23


You might have heard we launched AirMech on Xbox 360 recently--the launch went amazingly smooth! With that out of the way, we really wanted to merge the new Matchmaking systems into PC (called Party2) which changes a whole bunch of things. We intended to do that before launching Xbox, but it was just too much work at the time.

As the PC version was always intended to be the main version of the game with all the latest features and content, it became super important to finish moving the one system that was more advanced on Xbox back to PC, so from here we can go forward with the latest and greatest code.

This is the first of a series of patches, and the focus is mainly to test the new Matchmaking. If you haven't been following the Canary updates, here's a summary:

To make a Party, first pick the game type in the Play menu, then Invite players into the empty slots. If you don't invite anyone, it will find others for you.

Your Party will stay together after you finish a game! You'll be placed back in a lobby after you win or lose a match.

There are no Party leaders--if you don't like someone in your Party, you should leave and create a new Lobby

If all humans on one side of a match leave, the game will end! This is something we really wanted for a long time.

To change your loadout in the Lobby, right or left click your own name

To change modes (parts/units/etc) right click the AirMech image

To change bot difficulty, click the bot "name" at the top (Solo 1v1 doesn't have this, but will be fixed next patch)

Ignore the prompts for gamepad and click the Queue and Ready buttons as needed. Queue means "get in the matchmaking line" and once all players are found you will be give the option to Ready up
We aren't sure how bug-free the new systems are, but that's what Beta is for. Definitely give us feedback about what is working, what need improving, anything you want in the forums. We really didn't want to continue fixing the old broken system of Party1, so now that we have moved to Party2 we are much more open to expanding and improving it.
Updates:
Updates to AI behaviors for Survival modes with some tweaks to later waves

Added two unit wide formations to unit group movement!

Gothic Saucer has been added (and on sale for a limited time)

Moon Festival Cards are dropping, and all 4 can be crafted into a Mooncake Box using the Nanoforge

Moon Rabbit and Mooncake are available for a limited time

Part points have been increased for mk1->mk4 parts, from +1 to +2 per rarity level

Updated some of the secure points for Twin Peaks and Salt

Play Menu and Matchmaking UI have been updated

Main Menu music will now cycle through 4 different songs from the FLA original soundtrack!

Simple has been updated with some new art assets and renamed "Dust"

Fixers can now have orders assigned to them

Autobuilder (if enabled) will now build abilities as well as units

Add faction name to in game UI when teammate is in a common faction - drives new stats!

Increase view distance when in free-cam mode
Bug Fixes:
Fixed a bug on Spiral where the Striker could get out of the level

Fixed a bug where the chat window would go offscreen while in spectate mode

Fixing an issue with sonyas sliding long distances when placed next to units

Fix Saucer deathray damage when paused

Fixed issues with secure locations on some outposts on Salt

Fixed messaging on mail send failures due to mail banned accounts

Fixed chat issues with embedded links

Some fixes to replay playback

bugfix so recently destroyed airmechs don't 'block' additional shots

some fixes to position reconciliation (position snapping) of your AirMech in online games
Balance Changes:
Turn off AirMech collision damage against fences
4 comments
Read more
July 12


Beta Bundle is back! After much discussion and negotiation, we have settled on the contents and price to re-release the Beta Bundle for players as we near the end of Beta. All existing owners get free upgrades to the new content, including the amazingly awesome Beta Striker, the second generation of the Alpha Striker. The price is high, at $75, but was arrived at by looking at the price of the Beta Bomber on the Player Market for completed sales. It's average price would be over $45 USD, so adding a second exclusive variant, actually makes this a great deal. And it can only go up in value from here.

Balance! We've been saving up a lot of balance changes for after the tournament, along with a number of changes to attempt to make the game more accessible for new players. Something that might give an initial shock is the reduction of movement speeds in the air. We need to slow these down to give us the headroom to increase lag tolerance. Proportionally, they should all be the same as they were before, and some of the carry speeds should be a bit better.

Pay close attention to the global changes to AirMechs below. They have always had a reduction in damage vs units to balance them out a bit, and we're reducing this value which will make them a lot more deadly vs units. There will be a domino effect here, changing the survivability of almost every unit vs AirMechs. The auto-repair changes are also quite drastic, so make sure you try it out.


Updates
Beta Bundle released! Needs to be purchased ingame.

Alpha Bundle owners receive special pricing for the Beta Bundle!

Beta Striker awarded to existing Beta Bundle owners on login

Wooden Zeppelin is the newest Diamond VIP bonus reward
Balance Changes
All AirMechs
Lunchboxes on Outposts now are a shield like the Fortress (should work better)

remove auto-repair when moving/firing

100% increase to auto-repair rate (after 3 seconds of not moving/firing)

note that auto-repair rate is doubled in ground mode (always been this way)

reduce all air movement speeds by 10%

tweaked carry values for heavy loads to reflect new movement speed

increase damage vs units by 30%

decrease recharge rate over Outposts by 8%

increase turning responsiveness of various AirMechs
Bomber
increase Air DPS by 4%

increase Melee DPS by 20% (Melee does not get the +30% buff)

increase Armor by 7%

decrease Fuel use for Bombs by 30%
Neo
Angel
Increase transform to air speed by 10%

Increase pistol Piercing damage by 10%
Units
Assassin Melee Damage increased by 33%

Assassin Build Time reduced by 33%

Assassin Movement Speed increased by 11%

Joker HP decreased by 4%

Joker Piercing Damage increased to 20 from 5

Joker DPS reduced by 25%

Zipper Piercing Damage doubled

Tango Piercing Damage doubled

Jackal Piercing Damage increased by 17%

Longhorn/Gemini/Goliath/Devastator Movement Speed decreased by 22%

Longhorn/Gemini turret rotation speed reduced by 22%

Goliath/Devastator turret rotation speed reduced by 17%

Grinder rear weak spot added (it is a tank after all)

Dinger HP increased 33%

Bucky Accuracy increased 33%

Seeker missile damage reduced 9%

Seeker and T99 missile lifetime reduced 6%

T45 Build Time reduced by 25%

T45 Build Cost reduced 17%

T45 HP reduced 17%

VaultBox HP increased 50%

Bombs Build Time increased 14%

Bombs Cost increased 9%

Bombs Carry Weight reduced by 30%

Bombs Damage reduced by 7%

Bombs Upkeep increased to 1 (from 0)
Outposts
recharge rate decreased (last patch)

energy capacity increased (last patch)

Armor increased to 50 from 35
13 comments
Read more
Steam Exclusive Offer




Two Portal themed items are now available to all Steam players:

Companion Cube - Found in the ruins of a long abandoned facility, there's something about this utilitarian cube that compels you to keep it at your side. It follows your AirMech in battle acting as a faithful companion Pet until the end! Can be equipped in a Flair slot on any AirMech.

Sentry Turret - Blueprints for this turret were found in a large underground facility in use before the War. They seem to have been designed for use against humans, so this version is equipped with armor piercing rounds to make it more viable against the robot armies used in battle today. They are light and cheap, only effective against weaker units, but you can build a lot quickly to make them useful.
About the Game
AirMech is fast paced, competitive and FAIR free to play! Practice solo, or jump into coop or even pvp modes. 1v1, 2v2, or 3v3 plus the army you build to fight alongside you. Either command from above, dogfight with other players, or wreck things on the ground in mech mode. Level up ingame similar to Dota style games, build your army as if you were playing an RTS, or anything in between! Team play means every player can play a role while still helping their side win.
--------
In the future, the last survivors of the Great War continue their fight with the ultimate war machine: the
AirMech®
. Created using lost technology, Pilots have found, salvaged, or stolen AirMechs that they use to protect the weak, or to pillage. Which side do you fight for?
AirMech®
is a fast paced Action-RTS game that can be played online competitively or cooperatively. Earn Kudos and Experience in battle and unlock a wide collection of AirMechs, Pilots, Units and Items to customize your army to suit your own strategy.
Key Features:
Action-Strategy Reimagined: DotA-style gameplay with transforming robots each with their own unique stats and abilities. Fast paced action and shorter game lengths keep the battle intense!

Customize Your Army: Choose your AirMech and your Units to take into battle and help your team claim victory. Also unlock custom Variant AirMechs (skins) to have a unique look ingame.

Different Game Modes: Play PvP from 1v1 to 3v3, or play Coop vs AI. Survival mode puts up to 4 players working together to fight off incoming hordes of enemies. Challenge modes let you test your skills in time trials.

Control Options: Supports both mouse/keyboard and Xbox 360 gamepad. Controls can also be completely customized for personal preference.
System Requirements
Minimum:


OS:Windows XP

Processor:Pentium 4

Memory:2 GB RAM

Graphics:8800 GT

DirectX®:9.0c

Hard Drive:100 MB HD space

Sound:Yes

Other Requirements:Broadband Internet connection

Additional:System specs are temporary, gathering more data.
Recommended:


OS:Windows 7

Processor:Core 2 Duo

Memory:4 GB RAM

Graphics:8800 GT

DirectX®:9.0c

Hard Drive:200 MB HD space

Sound:Yes

Other Requirements:Broadband Internet connection

Additional:System specs are temporary, gathering more data.
© 2011-2014 Carbon Games inc. AirMech is a trademark of Carbon Games inc in the United States and other countries.
Helpful customer reviews
Title:
AirMech
Genre:
Action
,
Early Access
,
Free to Play
,
Indie
,
Strategy
Developer:
Carbon Games
Publisher:
Carbon Games
Release Date:
Nov 8, 2012
Languages:
| | Interface | Full audio | Subtitles |
| --- | --- | --- | --- |
| English | | | |
| German | | | |
| French | | | |
| Italian | | | |
| Spanish | | | |
| Russian | | | |
| Polish | | | |
| Dutch | | | |
| Finnish | | | |
| Swedish | | | |
| Czech | | | |
| Portuguese-Brazil | | | |
See all 12 supported languages