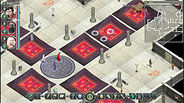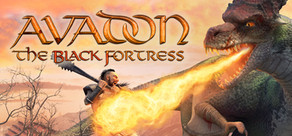 Avadon: The Black Fortress est une épique saga de Jeu de Rôle Fantasy indépendante.
Date de parution: 17 août 2011
Visionner la vidéo HD
Packages qui comprennent ce jeu
Acheter Spiderweb Software Complete Pack
Inclut les 12 articles suivants : Avadon: The Black Fortress, Geneforge 1, Geneforge 2, Geneforge 3, Geneforge 4: Rebellion, Geneforge 5: Overthrow, Avernum 4, Avernum 5, Avernum 6, Avernum: Escape From the Pit, Nethergate: Resurrection, Avadon 2: The Corruption
Articles
"Ce jeu offre une expérience classique du RPG. Une histoire prenante. Des heures de gameplay agréable."
4/5 – Mac|Life
"Même s'il parait simple, ce jeu est un de ceux qui sont très faciles de jouer pendant quelques minutes, pour se retrouver transporté comme par magie à 5 heures du matin le lendemain."
– Rock, Paper, Shotgun
"Finalement, Avadon: La Forteresse Noire a tout ce dont un bon RPG a besoin. Une histoire et des personnages forts, de grands combat, des quêtes excellentes, des trésors addictifs et une rejouabilité élevée."
– Inside Mac Games
"Je veux un jeu immersif, soutenu par un développeur intègre, et un désir de gagner des fans un par un. Spiderweb a tout cela, et j'espère qu'ils continueront à nous faire honneur avec des jeux comme celui-ci."
5/5 – Adrenaline Vault
"C'est un grand, bon, jeu et que les fans de RPG rétro devraient absolument adorer. "
4.5/5 – Digitally Downloaded
"Quiconque cherche les bons vieux temps des grands RPG classiques massifs et se plaint des nouveaux RPG à gros budget et trop linéaires devrait avoir le courage de ses opinions et acheter ce jeu."
90% – RPGFan
À propos du jeu
Avadon: The Black Fortress est une saga épique de jeu de rôle indépendant. Composez une équipe de guerriers, explorez les donjons, partez à la découvertes de trésors fabuleux, améliorez vos aptitudes et tentez de contrecarrer les plans qui visent à la destruction de votre terre natale.
5 nations se sont associées pour former un pacte. Le pacte est défendu par Avadon, une société secrète d'assassins et d'espions. Ses agents sont partout et ils font la loi.
Vous avez été recruté par Hand of Avadon, et vous êtes chargé des missions qui nécessite une action précise, puissante et décisive. Cependant, les ennemis du pacte ont un agenda spécifique et les agents de Hands of Avadon disparaissent les uns après les autres. Vous allez devoir survivre et découvrir les raisons des actions qui menacent le pacte et l'équilibre du royaume.
Attention ! Les alliés sont moins nombreux que les traîtres. Plus vous vous rapprocherez de la vérité et plus vous vous rapprocherez de ceux qui veulent votre perte.
Comprend :
Jeu de rôle épique dans un vaste monde héroïc-fantasy.
4 classes différentes de personnages avec des douzaines de sortilèges et d'aptitudes.
Partez à la découverte d'une histoire fascinante et du pays de Lynaeus.
De nombreuses fins différentes : vos choix affectent le cours des choses.
Des douzaines de quêtes secondaires avec des secrets à découvrir.
Des centaines d'objets magiques. Utilisez les cristaux enchantés pour composer des artefacts de plus en plus puissants.
Vaste aventure avec une grande rejouabilité.
Configuration requise (PC)
Système d'exploitation : Windows® XP / Vista™ / Windows® 7
Processeur : Processeur 1.6 GHz
Mémoire vive : 512 Mo de RAM
Disque dur : 300 Mo d'espace disque disponible
Carte graphique : Carte graphique compatible OpenGL
Son : Carte son
Configuration requise (MAC)
Système d'exploitation : OS X 10.5 ou ultérieure
Configuration requise (Linux)
Operating system:Ubuntu 12.04 or equivalent
Processor:1.6 GHz CPU
Memory:512 MB
Hard disk space:300MB
Video: OpenGL compliant graphics card
Sound:Sound card
Évaluations intéressantes des utilisateurs