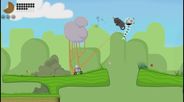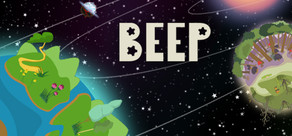 BEEP ist ein 2D 'side-scrolling' Plattformer mit Physics-basiertem Spielablauf.
Veröffentlichung: 6 Mai 2011
HD-Video ansehen
This product does not have support for your local language. Please review the supported language list below before purchasing
Über das Spiel
BEEP ist ein 2D-Plattformspiel mit Seitwärts-Scrolling und einem Physik-basiertem Spielerlebnis. Sie steuern einen kleinen Roboter, der mit einem Anti-Schwerkraft-Gerät, einem Jetpack und einer Kanone ausgerüstet ist. Fahren, springen, fliegen, schwimmen und schießen Sie Ihren Weg durch 24 Levels in 6 einzigartigen Umgebungen.
Benutzen Sie BEEPs Anti-Schwerkraft-Gerät um Ihre Umgebung unmittelbar zu manipulieren. Das Anti-Schwerkraft-Gerät ist ein Werkzeug und eine Waffe zugleich - benutzen Sie es um feindliche Roboter zu zertrümmern, Türme zu bauen und Rätsel zu lösen.
BEEP ist tausende von Jahren durch die Tiefen des Alls gereist um die Galaxie zu erforschen. Durchqueren Sie ein fremdes Sternystem mit dem BEEP-Schiff und senden Sie Roboter zur Oberfläche der Planeten.
Hauptmerkmale:
Steuern Sie einen kleinen Roboter mit ultimativer Präzision.
Manipulieren Sie die Physik-basierte Umgebung.
Begegnen Sie einer Vielfalt von prozedural animierten KI-Gegnern.
Entdecken Sie 6 verschiedene Umgebungen, jede davon mit einzigartigen Herausforderungen.
Genießen Sie stilvolle Vektorgrafiken, präsentiert in 16:9-Breitbild.
Bietet kräftige Soundeffekte und 14 eigene Musiktitel.
Läuft auf 60Hz mit einer angepassten Engine auf Basis von OpenGL.
Verwendet ein spezielles Soundsystem mit Umgebungsfiltern.
Systemvoraussetzungen
Betriebssystem: Windows XP/Vista/7
Prozessor: 2.2 GHz Dual-Core
Speicher: 2 GB
Festplatte: 512 MB
Grafikkarte: OpenGL 2.0 Treiber auf GeForce 8 Serien oder Radeon HD Serien (oder besser)
Hilfreiche Kundenreviews
Titel:
BEEP
Genre:
Action
,
Indie
Entwickler:
Big Fat Alien
Publisher:
Big Fat Alien
Veröffentlichung:
6 Mai 2011
Sprachen:
| | Oberfläche | Ton | Untertitel |
| --- | --- | --- | --- |
| Englisch | | | |