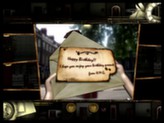 Use object inside rooms and move the rooms to escape. The solution is only a doorstep away!
Release Date: Jul 11, 2014
Watch HD video
Reviews
"If you enjoy a good puzzle, Rooms is a fantastic take on a familiar concept."
7.5/10 – Lawrence Sonntag, Inside Gaming Daily

"Rooms: The Main Building requires a lot of cleverness and mental flexibility, and the satisfaction you gain from unraveling its puzzles is substantial."
7/10 – Chris Watters, GameSpot

"From my experience, a good puzzle game makes the player feel clever. It challenges and satisfies in equal quantities, and rarely feels frustrating. Rooms: The Main Building does all of this, and is genuinely addictive as a result."
6/10 – Jamin Smith, VideoGamer

About the Game
Rooms is set in a dark and mysterious house called 'Rooms Mansion', the game plunges you into a virtual world based around 100 challenging sliding puzzles with a twist. In each room or level, you must think carefully and strategically to safely navigate your character to the room's exit by sliding sections of the room, the same way as a slide puzzle. Your character can walk from tile to tile, but remember that only the tile that your character is standing in can be moved.
In this parallel world you need to use an amazing array of unusual items and devices, including telephones that teleport you from one side of the room to the other and explosives, to break through brick walls or other obstacles. And watch out – some rooms are filled with water and will need to be pumped out!
After escaping each puzzle you will be rewarded with four golden puzzle pieces that are required to secure your way home.
The solution is only a doorstep away. Getting there is the easy part. Finding a way home will be the adventure.
Features
A unique point-and-click puzzle adventure that is based on the classic sliding tile puzzle mechanic.
Play inside of intuitive and amusing rooms as you use objects and your wits to escape.
Over 100 rooms to go through as you make your way through the buildings of this mystifying world.
Includes Wii/DS exclusive levels.
Explore the additional play areas of "Rooms Street" and the "Rooms Mansion" where you can interact with non-player characters, find useful items and more.
System Requirements
Minimum:


OS: Windows XP

Processor: 1 GHZ or higher

Memory: 256 MB RAM

DirectX: Version 7.0

Hard Drive: 79 MB available space

Sound Card: DirectSound compatible sound card
© 2014 Zero Rock Entertainment and HandMade Game.
Developed by HandMade Game. Rooms: The Main Building is a registered trademark of HandMade Game.
All other trademarks are property of their respective owners. All rights reserved.
Helpful customer reviews
21 of 26 people (81%) found this review helpful
969 products in account
4 reviews
4.6 hrs on record
OMIGOSH ROOMS IS FINALLY ON STEAM

Well, folks, a long time ago I bought Rooms on Big Fish Games because coincidentally it was the featured game of the day the very first time I saw the site. This was back when the shovelware developers were on the casual PC market bandwagon before they all moved to making iPhone clone games. Somehow, bizarrely, in the sea of match-3 and hidden object games there was what I now consider to be an All Time Indie Classic, Rooms: The Main Building.

Rooms was also released on Nintendo DS where it was largely ignored because of no marketing (that I know of), and despite me stumbling upon the game at B.F.G., it was definitely not getting the attention it deserved on PC. Furthermore, after B.F.G. was hacked all those years ago, it really put me off wanting to install their client again since Rooms was basically the only reason to do so. But now I don't have to worry about it because Rooms is on Steam!

I don't know if Rooms would be in my all-time top ten, but it is certainly my number one favorite puzzle game ever. As much as I love Portal and the Popcap games, I like Rooms even better. Take it from someone who owns almost a thousand Steam games: this is one of the best.
Title:
Rooms: The Main Building
Genre:
Casual
,
Indie
Developer:
HandMade Game
Publisher:
Zero Rock Entertainment
Release Date:
Jul 11, 2014
Languages:
| | Interface | Full audio | Subtitles |
| --- | --- | --- | --- |
| English | | | |
Awards
2006 Korean Indie Game Competition, Winner
2007 IGF, Student Category Winner
2008 IndieCade Official Showcase Selection