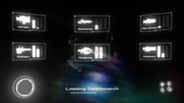 Orbital Gear is a fast paced multiplayer shooter where you utilize the gravitation of celestial objects to give you momentum through space. Arm your Mech with two of the twelve different weapons and destroy your enemies.
Release Date: Aug 7, 2014
Watch HD video
September 19
Added

Single-player mode: Orbital Trials
General fixes
Kill streaks will not count team kills.

Fixed Volt Bringer, Quantum Pusher and Explosives Expert so they can be achieved again.

Kills made by turrets shows up properly in the frag scroll.

Fixed hitbox for shredder. Changed from a sphere with radius 0.5 to Capsule with radius 0.1 and height 4.8.

Default score limit for Deathmatch is now 300, up from 100.

Players will no longer drop down in weird angles when running over edges.
Level fixes
Fixed zero gravity spot under right platform in Orange skies.

Orbital Warfare level Horizons have new platform layout to reduce base camping.

Aurora got a faded background so it is easier to focus on the game without being confused by the background.
Weapon balancing
Phase Orb starts ammo decreased to 1, down from 2.

Phase Orb max ammo decreased to 2, down from 4.

Pulse explosion damage decreased to 34, down from 44.

Hornets ammo refill from energy cores increased to 7, up from 4.

Hornets ammo refill from reload increased to 18, up from 12.
Weapon visuals
Discharger hit effect updated.

Pulse hit players effect updated.

Flak hit building effect updated.

Pulse hit building effect updated.

Shredder hit building effect updated.

Shredder shot enter planet updated.

Shredder shot exit planet updated.

Nail hit planet effect updated.
3 comments
Read more
September 4
Added:
Shield now has a fading animation when spawning and dying.

Shield now has an visual effect playing when it's being hit.

Quick Play buttons are now more visible and has new graphics.

Discharger has a new graphics at the end of the Lightning Line.

Basic support for dedicated servers has been added, a complete guide will be posted in another thread.

Steam Cloud support has been added for the Options file, it should no longer be reset whenever we patch.
Changes:
Euthanasia now requires you to deal damage within 3 seconds before the out-of-bounds death.
Fixes:
Issues with player health desync should be resolved, this means that you should always get points for a kill, never encounter invisible players etc.

Added error popup when trying to join a full server.

Satellite Turrets will now always fire at enemies.

Utility ammo will now update on non-server clients.

Shield should now properly block all blockable projectiles.

When joining a server which has been running for a while there should no longer be loads non-interactable Energy Cores scattered all over the map.

Font size in the score screen reduces to facilitate more populated servers.

Obliterator achievement should now work in all game modes.

Fixed issue with Mac fullscreen.

Nailgun will shoot down other projectiles again

Issues with the Euthanasia achievement has been resolved so it should once again be earnable.

An engine-related memory leak has been resolved.
Balance
Discharger cooldown decreased to 0.9, down from 1

Shredder shots lifetime decreased to 0.2, down from 0.5

Shredder shots knockback decreased to 0.8, down from 2

Phase orb now has stronger pull

Phase orb DPS increased to 220, up from 200
0 comments
Read more
Reviews
"When a game of Orbital Gear gets going, it really gets going and there are few things that can truly rival the mix of giddy enjoyment and edge-of-your seat thrills that the game provides."
Strategy Informer

"... if you are looking for a game that really gets your blood pumping with unique style and gameplay, Orbital Gear is for you."
Elder-Geek

"There's a solid foundation to Orbital Gear. The momentum-based aerial acrobatics are fluid, and mastering them is rewarding. The weapons are varied, and it's interesting how they interact with the game world"
NZGamer

Single-player mode Orbital Trials
Players can now experience the feeling of Orbital Gear by themselves, in a series of time challenges the player will have to destroy a number of aggressive drones out to get you.

The update features 48 timed challenges filled with enemies that the player will need to destroy in the shortest amount of time possible. Players are given one of the weapons 12 weapons to beat a set of four levels, in order to advance given levels in order to unlock new sets of challenges for the other weapons. Players will be able to compete against each other on the global leaderboard as well as a leaderboard with their friends.
About the Game
Orbital Gear is a multiplayer shooter where you utilize the gravitation of celestial objects to give your mech momentum through space. Arm your Mech with two of twelve different weapons and destroy your enemies. Orbital Gear features classic multiplayer gameplay with new mechanics and 3D graphics.
Orbital Gear has classic deathmatch as the basis for multiplayer pandemonium but it also have a special game mode called Orbital Warfare, a mode where you battle the opposing team with the goal to destroy the opponents base. Victory is ensured either with your mechs weapons or by charging your doomsday weapon with energy cores, collected from fallen enemies.
Features
Fast paced multiplayer experience, inspired by classic multiplayer games!

The gravitation gives Orbital Gear a unique gameplay. Movement are affected as well as many of the weapons are either affected or affect the gravity, giving the gameplay new challenges!

Twelve different weapons, all with different effects. Scorch planets with the Kasainami to force your opponent to move, or run them down in close combat with the Gauntlet to name but two!

Four different utilities. Set up Turrets and Shields or use the Booster to navigate between planets!

Four different looks for your mech!

Classic deathmatch and Orbital Warfare where your team fighting against an opposing team with the goal to destroy their home planet!

Orbital Trials test your skills in this time based mode.

Get ammunition and health from energy cores, spawned from every opponent destroyed. In Orbital Warfare you can also save them to charge your planets super weapon to destroy the opponents planet once and for all!
PC System Requirements
Minimum:


OS: Windows Vista

Processor: Dual Core Processor

Memory: 2048 MB RAM

Graphics: NVidia GeForce 8800GT

DirectX: Version 9.0c

Network: Broadband Internet connection

Hard Drive: 500 MB available space
Mac System Requirements
Minimum:


OS: Mac OS X: 10.5

Processor: Dual Core Processor

Graphics: ATI Radeon HD 5770

Network: Broadband Internet connection

Additional Notes: Two button mouse recommended
Linux System Requirements
Minimum:


OS: Ubuntu 10.10

Processor: Dual Core Processor

Memory: 2048 MB RAM

Graphics: NVidia GeForce 8800GT

Network: Broadband Internet connection

Hard Drive: 500 MB available space
Helpful customer reviews