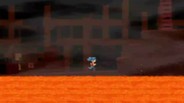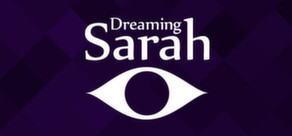 Dreaming Sarah is an adventure platformer where you play as Sarah, a girl who is in a coma. Explore the world around her and help her wake up!
Release Date: Jun 16, 2014
Watch HD video
Early Access Game
Get instant access and start playing; get involved with this game as it develops.
Note: This Early Access game may or may not change significantly over the course of development. If you are not excited to play this game in its current state, then you may want to wait until the game progresses further in development. Learn more
What the developers have to say:
Why Early Access?
"I've decided to release Dreaming Sarah as an early access title so I can get more feedback about the game while working on it. Early access buyers will also get the game's OST by Anthony Septim."
How long will this game be in Early Access?
"The estimated release date is set to Q4 2014."
How is the full version planned to differ from the Early Access version?
"The level design is constantly changing due to new items, characters and puzzles being added. I might also change things you've seen on previous versions, so each new version might differ a lot from each other!"
What is the current state of the Early Access version?
"The current version has half of the game done."
Will the game be priced differently during and after Early Access?
"Dreaming Sarah will have a 10% discount while in early access."
How are you planning on involving the Community in your development process?
"I love hearing feedback and I'm always available and open to new ideas. I'm a single person working on a game, but it doesn't mean people shouldn't have their say on it." Read more
August 12
Hey everyone.

As you might have noticed, I still haven't released an update that was supposed to come out last month. This announcement is to explain the reasons.

First, as some players might have noticed, there's a game breaking bug when you talk to the kid who lost his hat. This bug has been boggling my mind for a while now, and even though the line of code apparently doesn't have any flaws to it - not only that, but it's the EXACT SAME code for the keyboard input and yet it only happens when playing with the controller - I can't get it fixed properly. So the reason the update is taking so long is because I'm redoing the whole programming for text, trying to fix this.

Another thing that's making me push back the release date is that I'm really unhappy with some areas I've done for the game. The moon bar did not come out the way I expected it to be AT ALL so I'm redoing it. As I've mentioned on the Early Access description, I'd rather push the game back if I have to than release something I'm not happy with.

With that said, I'd like to thank and apologize to all of you. I'm a single dev working on this game and your support has pulled me through to where I am right now. This is my first big game and I'd really like to be happy with it, instead of rushing it.

Also, please don't think that I've dropped the game or anything. I'm still actively working on it along with some other projects, but this is my main work right now. The new release date is Q4 2014, so it WILL be done by the end of the year.

Thanks again for your understanding. If you have any thoughts or would like to reach out, you're welcome to send me an email or reach out on twitter - my username there is @andreyin.

Thanks everyone!
2 comments
Read more
June 16
Hey everyone!

Dreaming Sarah just got on Steam today, and I've been going through all the places it was being sold before and adding keys for it, so this is just a heads up on when you'll have your key available:

Itch.io buyers: I've sent an email with a link to your download page, the Steam key will be there.

Groupee buyers: I've contacted Groupee to figure out how should I give them the keys, I'm awaiting for an anwser.

Desura buyers: I'm still figuring out how to create a .csv file so I can upload the keys there, shouldn't take long.

Thanks for the continuous support!
10 comments
Read more
About the Game
Inspired by the horror game Yume Nikki, Dreaming Sarah is a surreal adventure platformer game with puzzle elements, an engaging environment, an incredibly diverse cast of characters, and of course, a young girl named Sarah.
Sarah has been on an accident and is in a coma. It's up to you help her wake up by exploring her dream world while collecting items, talking to weird characters and exploring the world around her!
Key Features:
Explore different areas, like a forest, a haunted mansion and even the moon.

Collect gameplay-changing items, like an umbrella that helps Sarah glide around, a manifying glass that changes her size and a necklace that turns her into a fish.

Solve puzzles by paying attention to the scenery, taking notes and exploring the world around you.

Get up to two different endings depending on what you have found or done.

Visit old areas to find new things that appear as you progress in the game.
System Requirements
Minimum:


OS: Windows 7

Processor: Intel Core 2 Duo

Memory: 1 GB RAM

Graphics: Intel HD Graphics 3000

DirectX: Version 9.0c

Hard Drive: 200 MB available space
Recommended:


OS: Windows 8

Processor: Intel Core i5

Memory: 2 GB RAM

Graphics: Nvidia GeForce 210 or higher

Hard Drive: 200 MB available space
Helpful customer reviews
Title:
Dreaming Sarah
Genre:
Adventure
,
Casual
,
Indie
,
Early Access
Developer:
Andre Chagas Silva
,
Anthony Septim
Publisher:
Asteristic Game Studio
Release Date:
Jun 16, 2014
Languages:
| | Interface | Full audio | Subtitles |
| --- | --- | --- | --- |
| English | | | |
| Portuguese-Brazil | | | |