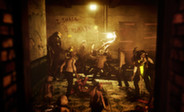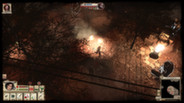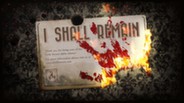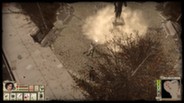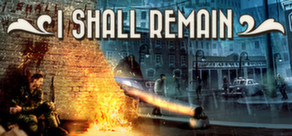 I Shall Remain is an Action Survival Role Playing game. Situated in an alternate history at the end of the Second World War, when Nazis managed to release a deadly virus over US territory, the game tells the story of two brothers and their intricate relation with the apocalyptic world rising in the leftovers of the Z0M81 Pandemic ravage.
Release Date: May 9, 2014
Watch all 4 trailers
Early Access Game
Get instant access and start playing; get involved with this game as it develops.
Note: This Early Access game may or may not change significantly over the course of development. If you are not excited to play this game in its current state, then you may want to wait until the game progresses further in development. Learn more
What the developers have to say:
Why Early Access?
"I Shall Remain Early Access focuses on obtaining valuable game related feedback on features and implementation, at the same time allowing us to move faster with the product development. We are confident we will provide a better and more engaging experience with the help of the community and that the game will improve it in ways we would not expect to do so otherwise."
How long will this game be in Early Access?
"The game will be in Early Access for about 6 months, the plan is to release in November-December 2014."
How is the full version planned to differ from the Early Access version?
"The full version of the game will have all the content in (20+ hours of game-play for a straight play-through, a lot more for the adventurous player) and all promised features. Also, depending on the feedback, we will add any of the features the community suggests as long as it improves the overall game experience.
Here there are details about planned content and ETA
http://steamcommunity.com/app/293460/discussions/0/558755529970664633/
"
What is the current state of the Early Access version?
"The current state of the game is stable Alpha and very playable. There's around 7-8 hrs of game-play for a play-through but since the game already supports partly randomized loot and multiple levels of difficulty, one can play it for longer. There's also the Survive! the night game type which can be played for a few good hours as well and allow people to fast track through the RPG system and Infected types.
The current version contains all features specified in the game description. We might not be using all to the full extent in the currently developed content but they are there nevertheless, testing and improving alongside all other game aspects."
Will the game be priced differently during and after Early Access?
"The current price of the game is 25% cheaper than what people will have to pay when buying the full version."
How are you planning on involving the Community in your development process?
"We are all ears to the community feedback on forums and emails, we are considering everything they have to say (already few of the features we are working on is feedback community members suggested or agreed as being helpful) about the current game content/features."
Read more
July 14th, 2014
Halfway through the July release and another HotFix is here. There have been some silly issues with two of the newer quests we wanted to fix, some of the shadowing issues to remove, missing textures bug to squish, improve stability and add the auto-save feature. There's a long list of fixes and features below, some of each being suggested by the community.

Thank you for your valuable feedback in the forums and by emails, everything makes a difference.

*********** 0.8.1.1 hot fix *************

- Do not show triggered doctrines UI for teammates
- Fix "accuracy percent in survive mode is not right for some weapons" issue
- Corrected texts on loading images
- Get experience while using tank weapons.
- Refresh monster UI after grenades/mine/barrels exploding.
- Adjust one of the small arms Doctrine.
- Enlarge monster image in Infected window
- Show flashlight icon when flashlight is on
- Fixed showing all Jim's dialog
- Fixed the bridges shadowing artifacts in the Memorial Kettering Cancer Center
- Fixed one of the garages casting bad shadows in some cases
- Adjusted all scenes to get rid of the garage sub-mesh index errors
- Fixed the wire fences not allowing shooting through in some cases
- Increase health regeneration rate (X2)
- Adjusted one unarmed doctrine.
- Now instant kill won't do anything for bosses (this kind of defeated the purpose the bosses played in)
- Adjust score controls UI
- Increase SCRAPS price.
- Adjusted camera shakes when you get hit
- Increased chance for Spitter to increase infection, to 10%.
- Subway weather preset added
- Small adjustments to Journal text translation
- Hospital bed mesh fixed, can cast shadows correctly now
- Auto-save feature implemented (will save at 5 minute intervals)
- Adjust Cathy dialogs.
- Fixed storyboard title from Togheter to Together.
- Show Pajota's dialogs only if Pajota is not fainted (this was problematic in the past where the dialog talking to Pajota was shown in the prologue even if Pajota wasn't with you)
- No initial loading of meshes/textures, this should minimize the video memory use and help on missing texture artifacts some people encountered
- Fixed the issue with shadows in sewer scenes (shadows had artifacts, now they blend correctly similar to how we have it in the city maps)
- Fixed one zombie Skinner walk animation which looked wrong
- Adjusted zombie skinner walk speed based on animation walk speed
- Add consumable items logic, Infection Kit and Energizer consumable added (not used yet)
- Fixed the interior props set (this will get rid of a lot of texture missing issues with the back side for some objects)
- Show action icon when teammates fainted (this will allow people to get visual feedback when this happens)
- Fix "setting Alpha for teammate UI when fainted doesn't work" issue.
- Adjusted Safes trainer dialog text
- Fix "the resting icon appears above inventory window" issue.
- Fix "the main character attacks after we close the in game menu" issue.
- Bellevue Hospital building mesh adjusted so there's less shadows artifacts
- Fix the Patrick Russell quest.
- Add more info for "Help Cathy" quest to allow people to finish the quest properly
- Add random weapons to safe heaven trader (there should be a bigger variety now)
- Teammate AI makes them a bit more involved into the fighting now
- Fuel tank barrel added (not yet in game)
0 comments
Read more
July 9th, 2014
I Shall Remain TRAILER CONTEST (between 10-13th of July)


At the end of the period we give away 3 Steam keys for the game.

The contest is outlined below:

1. The first three people who can describe what part of the game story/or what event the I Shall Remain Trailer depicts, win a Steam key.

2. The trailer can be found at this address https://www.youtube.com/watch?v=SCqcuxuYFK0 or on the main game page marked as IShallRemain_Trailer, second one in the list).

3. The answers should be sent to support@scorpiusgames.com and will contain the Steam user ID of the owner of the game as well as the answer (we don't expect people who don't own the game and never played the game to know the answer)

4. Scorpius games will update this announcement at the end of each day starting on the 10th with the number of keys remaining. There can be only one answer coming from one email address, duplicate answers from the same email address will not be taken into consideration.

5. The keys will be sent to winners on the 14th by email (the same address they use to sent us the answer) and the announcement will be updated with their names or Steam IDs (whichever they prefer).

Thank you and enjoy!


3 comments
Read more
Welcome to I Shall Remain!
First of all, thank you for showing interest in I Shall Remain. Don't hesitate to get involved and support the development if the game sparks your interest. Moreover, by choosing to support I Shall Remain in Early Access, you give us the chance to make it the game you want it to be.

Thank you and welcome to I Shall Remain!
About the Game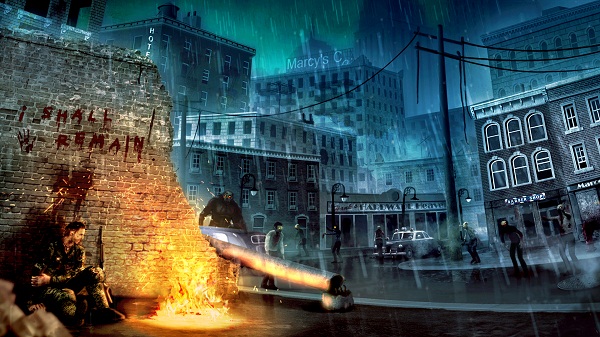 I Shall Remain
is an
Action and Survival Role-playing game
developed by
Scorpius Games
. Situated in an alternate history at the end of the Second World War, when Nazis managed to release a deadly virus over US territory, the game tells the story of two brothers and their intricate relation with the apocalyptic world rising in the leftovers of the Z0M81 Pandemic ravage. The player is invited to take the lead and discover the truth about the infection and the future of the human race. The presentation takes the form of an old movie presentation where the player is invited to take the lead and discover the truth about the infection and the future of the human race.
I Shall Remain is a
story driven game
, uses a dynamic real-time Day/Night system to put everything in context, and a Weather system to enhance the mood and influence the way you play the game. Together with our Discussion/Dialog system and the way decisions are implemented define an important step towards being as realistically as possible.
Weapons
- The weapons in I Shall Remain are grouped in categories. We have melee weapons (knives, baseball bats, planks, crowbars), small weapons (pistols, submachie guns), rifles (shotguns, different kinds of rifles) and heavy ones (heavy machine guns, flamethrower, bazooka). The total number of weapons is over 30 with each weapon having at least 4 levels of configuration each level giving you different effects the weapon can have over the enemies and yourself when used or equipped. Ammo can as well be imbued with serum for additional damage.
Throwables
- Aside weapons the player can throw grenades and plant mines for infected to step on and explode.
Pickables and explosives
- The player can also pickup certain objects like barrels, crates and even other NPCs to carry and help. Some of the objects while not necessarily pick-able (some barrels are both packable and explosive) can be shot and they will explode allowing you to kill lots of infected without using resources. while others can be used to barricade yourself in small confined spaces.
Controllables
- From time to time the game offers the player the possibility to enter tanks or other vehicles and use their weapons to defend himself or a larger area. Is up to the player to decide whether to use them or not and for how long.
Buildings
- Many unique buildings throughout the city to explore, each you can use differently, find cover in or loot. There's a level of risk associated with entering an unknown building as well so you should be careful when doing so.

Character progression
- In I Shall Remain the player gains experience as a result of taking actions. Each action in game, whether is shooting a monster, repairing a weapon or simply running will award the player with experience points in attributes and skills. The way you play the game will define what kind of character you are.
Doctrines
- In I Shall Remain doctrines enable your character to improve your attributes and skills or give you new abilities. Each doctrine could be upgraded each upgrade increasing doctrine's effects or even add new ones. Currently there's as much as 100 doctrines in the game.
Economy
- Serum is the center pylon of the game economy system and the exchange currency. Within the game there are various traders that you can interact with by selling or buying items such as weapons, doctrines, medical kits, water, ammunition, scraps, ammo and lantern batteries. Certain traders will also offer you special kind of services (buy ammo, increase your skills level or advance skill ranks).
Quests
- Like mostly everything in I Shall Remain, quests tend to resemble real-life scenarios thus everything is in to serve the purpose of the world and the story. That being said, most quests in I Shall Remain are story related but perhaps as much as 50% don't relate to the main story branch. That's why, defining detailed side quests and stories became an important tool for us to allow the player to immerse himself into the game world and make it more believable.
Dialogs
- The Discussion/dialog system in I Shall Remain is fully dependent on your choice thus drastically shaping the way your experience develops. Whole side story branches might never be touched if the player chooses not to.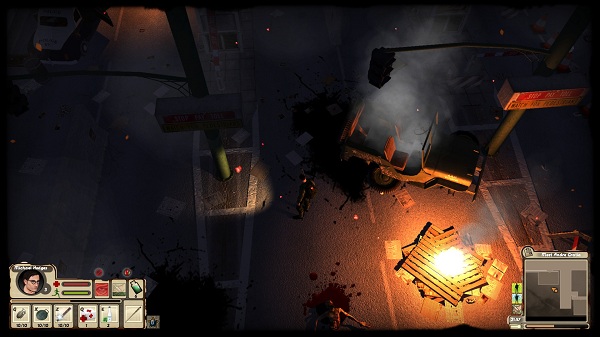 Infection
- The Virus is actually the main villain in the game. Everything happens because of it and you will have to deal with it on a daily basis. You cannot cure it but you can always reduce it so it won't affect your skills and your character performance. For that not to happen though, you will always need to have a steady flow of Serum.
Tiredness
- Tiredness determines how much fatigue your character gathered, increased levels of tiredness affecting your health and stamina regeneration rate as well as your chances of aiming correctly. Make sure you always take time to regularly rest inside a building out of any outside influence the weather being the main factor for it.
Scavenging
- Throughout the game there's hundreds of places you can scavenge for resources, you just have to find those places and take the time to actually run the scavenge operation.
Repairing
- Every weapon in the game has a wearing off factor which determines how much you can actually use it until it breaks. There's multiple ways of repairing your weapon, from doing it yourself using scraps or breaking other weapons to having a teammate do it for you or just get it to an NPC somewhere in the city to repair it.
Teaming up
- There are as many as 7 special Teammates you can take with you in your journey. Playing alone is always fun and rewarding but playing with teammates will give you a different experience altogether. Manage them, give them weapons, increase their stats and choose their path. Is all up to you on what kind of team you will lead.
Senses
- There's a certain threshold under which each infected type will not sense you. Walking will make you silent, using melee weapons instead of shooting ones will do it as well.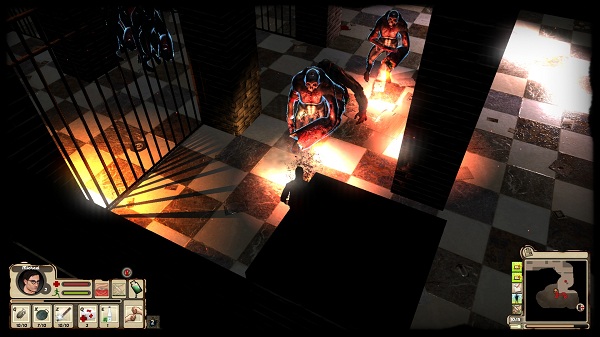 System Requirements
Minimum:


OS: XP

Processor: Intel one core 2.4 Ghz or similar

Memory: 2 GB RAM

Graphics: NVidia 8600 or similar AMD card with support for 2.x shader profile (Intel integrated cards may not work)

DirectX: Version 9.0c

Hard Drive: 1 GB available space

Sound Card: any sound card with 3D support
Recommended:


OS: Win7

Processor: Intel two cores, 3.2 Ghz

Memory: 4 GB RAM

Graphics: NVidia 9600 or similar AMD card with support for 3.0 shader profile (Intel integrated cards may not work)

DirectX: Version 9.0c

Hard Drive: 2 GB available space

Sound Card: any sound card with 3D support
Helpful customer reviews
Title:
I Shall Remain
Genre:
Action
,
Indie
,
RPG
,
Early Access
Developer:
Scorpius Games
Publisher:
Scorpius Games
Release Date:
May 9, 2014
Languages:
| | Interface | Full audio | Subtitles |
| --- | --- | --- | --- |
| English | | | |