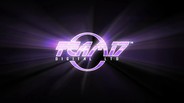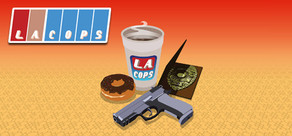 LA Cops is a fast, action packed 3D top down shooter set to a theme of 70s Cops in LA trying to do a tough job in a tough town.
Release Date: Jul 30, 2014
Watch HD video
Early Access Game
Get instant access and start playing; get involved with this game as it develops.
Note: This Early Access game may or may not change significantly over the course of development. If you are not excited to play this game in its current state, then you may want to wait until the game progresses further in development. Learn more
What the developers have to say:
Why Early Access?
"With LA Cops we have worked hard to make a game that is fun to play and robust with no crashes and minimal issues.
We have taken builds out to shows for players to play at events such as GDC, Comic Con (London), Radius (London) & Develop (Brighton)
After taking on board feedback from players playing the game and industry experts we now feel that we have a game that is fun.
We have arranged for usability tests with professionals and are beginning to address the issues as they are found.
With Early Access we now want to ensure that LA Cops is fully usability tested and engage with players directly so that they can tell us what's wrong with it, what they were expecting and work out how to fix it. We hope that by engaging with players we will be able to build strong relationships with players who will not only help us make a great game but also help us by telling everyone they know about LA Cops and make it a great experience everyone will enjoy."
How long will this game be in Early Access?
"We expect LA Cops to be in Early Access for around two months.
We have deliberately left Early Access relatively late into development as we want to make sure that what we put out is fun to play and worthy of paying money for.
During the time that the game is in Early Access it will be usability tested to ensure that the game is intuitive, easy to play but hard to master."
How is the full version planned to differ from the Early Access version?
"Feature wise the Early Access version will contain most of the in game features.
The full version of the game will have most if not all feedback from usability testing implemented.
It all also include all of the gameplay content including all levels and cutscenes."
What is the current state of the Early Access version?
"Curently the game is pre-alpha in that most of the game features are implemented however not all game content is implemented including game levels & in game cutscenes.
The Early Access version of the game does currently include a full gameplay loop. It is a vertical slice of the game.
The features in the game ready for Early Access are as follows:
Front end Screen
Level Selection
Character Selection (with two playable characters our of six)
One fully playable level with objectives broken down into four sections
Multiple weapons to pickup.
and a results screen."
Will the game be priced differently during and after Early Access?
"We will be keeping the price of the game the same during early access and into release. We dont want early access players to feel ripped off by releasing the game a at a lower price. To encourage take up of the early access we will be giving away four tracks from the original soundtrack to Early Access players for free."
How are you planning on involving the Community in your development process?
"Building and engaging with a community of players is the key reason for us wanting to release the game via Early Access.
We have deliberately aimed to put out a high quality fun version of the game for Early Access. Our aim is to listen to players feedback on the game, engage with them and ensure that from a usability point of view the players understand how to play the game with minimal instruction. From a user experience point of view we want to engage with players to ensure they're enjoying the experience. For example we'd like the ongoing DLC to reflect comments from players to create a dialogue with them." Read more
September 13
Update No2 for LA Cops is now available on Steam Early Access

Hi Everyone, hope you're all ready for the weekend!

We've had lots of excellent feedback on the game from players, reviewers and professional testers and we've been working exceptionally hard to deliver a big update for LA Cops.
When is it available today! If you have LA Cops installed and restart Steam you should find it downloads automatically.

Amongst the many features we've been working on the main additions are as follows:

Summon Cop Feature
With a click of the middle mouse button your partner will move to where you have your cursor. This is great for busting in a room with both cops at the same time and taking out thugs in a blaze of gunfighting glory!


Tutorial Level
This level is an introduction to the game and how to play

Lvl3 - Bauhaus
Save wealthy Tycoon - Max Thrace from a gang on thugs intent on stealing his fortune. Unfortunately for Max, he's broke. Better get in there and save his neck!

Lvl4 - Mansion
A drugs bust operation set in a burnt out Mansion


Cop Voice Overs
We have the first batch of in game Cop VO for Murphy, Borland and Williams implemented. They're sassy one liners will put those criminals in line!

Enemy VO
Enemies react with dumb one liners about how they're going to do you in. Prove them wrong with a bullet or two.

Cutscenes 4&5
The in game soap opera story is beginning to take form. Will Kowalski come to terms with working with Murphy? And what is Teddy Green up to that has Katsuo so concerned?

UI Overhaul
As well as the above we've made another pass on the User Interface to make it more intuitive and responsive. Please note we're aware of the issues with the joypad interactions in the main menu and the tutorial level and are preparing a fix for them to be released real soon.
Plus a miriad of polish and fixes to improve the gameplay which is simply too long to list here. The done list we keep track of is many screens long.
We hope you'll enjoy the update this weekend and do keep sending us your feedback.
Your insights really are making a difference to the quality of the game and we hope you can see us listening, acting on and implementing your ideas in each game update.
There's lots more content, features and news to come so please keep helping us spread the word, till next time.
Have a great weekend!
The LA Cops Team.
2 comments
Read more
About the Game
PLEASE BE AWARE. LA Cops is in Early Access and currently includes 5 levels broken into multiple sections which provides approximately 1hr to 1hr30mins of play.
The game is being updated and worked on right now and more content will be included in regular updates towards release.
The full game will include the following content:
LA Cops is a fast, action packed 3D top down shooter set to a theme of 70s Cops in LA trying to do a tough job in a tough town.
A smart targeting system UI allows, you, the player to position your cops tactically whilst taking out the bad guys in real time.
When you buy this game you get:
Eight levels to play through. Each level is broken down into multiple sections totalling twenty overall.

Six Cops to choose from each with their own attributes that can be upgraded with experience points during play. Attributes include health, speed, ammo clip size & damage.

Five weapons to take out bad guys with including Pistols, Uzis, Shotguns, Assault Rifles & Grenade Launchers.

Destructible scenery

Multiple cut scenes tell the story of these Cops in full 3D. Just like people, not all Cops are bad & not all Cops are good.

Plus a Rock soundtrack that needs to be played loud!
PC System Requirements
Minimum:


OS: Windows 7

Processor: i3 or equivalent

Memory: 2 GB RAM

Hard Drive: 350 MB available space
Recommended:


OS: Windows 8

Processor: i7 or equivalent

Memory: 4 GB RAM

Hard Drive: 2 GB available space
Mac System Requirements
Minimum:


Hard Drive: 350 MB available space
Recommended:


Processor: i7 or equivalent

Memory: 4 GB RAM

Hard Drive: 2 GB available space
Helpful customer reviews
Title:
LA Cops
Genre:
Action
,
Adventure
,
Indie
,
Early Access
Developer:
Modern Dream
Publisher:
LA Cops Ltd
Release Date:
Jul 30, 2014
Languages:
| | Interface | Full audio | Subtitles |
| --- | --- | --- | --- |
| English | | | |