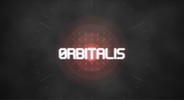 0RBITALIS is a gravity simulator with a retro-puzzle flavor: explore stars, dodge asteroids and destroy planets. Launch your satellite into orbit and face the force which keeps the Universe together: Gravity. Study it. Trick it. Defeat it. All with a single click.
Release Date: Apr 16, 2014
Watch HD video
Early Access Game
Get instant access and start playing; get involved with this game as it develops.
Note: This Early Access game may or may not change significantly over the course of development. If you are not excited to play this game in its current state, then you may want to wait until the game progresses further in development. Learn more
What the developers have to say:
Why Early Access?
"0RBITALIS is an experimental game, surely diverse from the majority of indie titles you might have played before. For this reason, the input of its community -- your input! -- is necessary to shape it into the gravity puzzler you've always wanted to play."
How long will this game be in Early Access?
"A final release date has not been announced yet. The game is in constant evolution and we're happy to keep on going until we will feel 0RBITALIS is ready, both in terms of content and aesthetic."
How is the full version planned to differ from the Early Access version?
"Every update expands the Universe of 0RBITALIS, adding new levels and extra challenges. We are working to bring new features into the game, some of them truly unique to 0RBITALIS. Planned features include histograms for a more meaningful score visualisation, cursors ghosts from the best players to advice you on launch strategies, procedurally generated levels for daily challenges, a proper menu and UI system, and 150+ missions across different constellations. And maybe, a level editor..."
What is the current state of the Early Access version?
"We're launching 0RBITALIS onto Early Access with a variety of gravity-based mechanics, across 50+ unique levels and secret challenges. Surviving, exploring, landing, destroying ...all you need is a click. The game visualise leaderboards in a novel and unique way, encouraging the player and his friends to keep improving their scores. Even in Early Access, 0RBITALIS is already a beautiful journey into the infinite complexity of gravitational forces."
Will the game be priced differently during and after Early Access?
"Given the fact that 0RBITALIS is still in Early Access, all the players who are willing to support it before its final release are offered a price reduction."
How are you planning on involving the Community in your development process?
"Every new feature in 0RBITALIS is announced and discussed with the community, where suggestions and critiques are always taken into consideration. Every update balances new and existing levels, according to players' feedback, in order to maximise the game experience. Moreover, the developer team is doing its best to reply to all the questions posted in the forum. You ask it ...we answer it!" Read more
August 11
This new update for 0RBITALIS finally brings one of the most requested features: the online help system. By pressing H, it is possible to see where and when best players across the world clicked in order to solve a level. This feature not only allows players to solve levels much more easily, but also gives an interesting insight on how gravitational waves behave.

On top of that, a lot of effort has been put into making the game much faster, especially for players with old machines.

0RBITALIS is also celebrating the Rosetta rendezvous with 67P/CG, including a new level in which players will have to adjust the trajectory of their probe in order to orbit around the comet.

As always, working on 0RBITALIS is an exciting experience, especially when you can see new features getting alive. This update of 0RBITALIS also matches with GDC Europe, where I'll be giving a talk about jam games. Which, of course, will feature 0RBITALIS! I can't wait to read feedback and criticism from the Steam community and, as always, I'm looking forward to the next update!

3 comments
Read more
May 16


A month after its initial release, a new update for 0RBITALIS is finally available!

Score histograms: After completing a level, a histogram will appear and show how good you performed compared to all the other players in the world. I never liked leaderboards because knowing the top scores is usually not useful to understand how good you are. In a game like 0RBITALIS, where stable orbits can last forever, top scores don't necessarily reflect skill, rather how long people could leave the game on. I hope histograms will fix that.


Friends leaderboards: You can now see the scores of your friends.


New levels: There are some quite interesting new levels in the game. The vast majority of them can be unlocked after completing a particular constellation. Some of them are really pushing the potential of the game engine, so please... you're more then welcome to post your screenshots on the Community!

A spoiler-y selection of some of the secret levels:


SoundSelf: Lot of players noticed some similarities between 0RBITALIS and Robin Arnott's SoundSelf. I paid homage to his game adding a secret level which allows players to explore how gravity can be used to create harmonographs-like orbits.



Zoom effect: The game now has a zoom effect. At the moment it plays only a marginal role, but I think it really enhance the experience.


Quality toggler: By pressing Q is not possible to change the quality of the game. There are three different settings which can be cycled. At its bare minimum, the game runs as fast as possible removing all the unnecessary eye-candies and effects. Very long runs often tends to cause lags, so even players who want to leave the game running for hours can now benefit from this option.


New music: Doseone worked on a completely new soundtrack for the game. Different levels and constellations have different music layers. Ambient and static are mixed at runtime to reflect what you are doing in the game.
For a
complete
list of changes, you can refer to
changelog.txt
within the game folder!
5 comments
Read more
Reviews
"0RBITALIS levels are like procedurally generated art."
IndieStatik

"his simple, stark creation is captivating both visually and mechanically.
"
Will Freeman, The Guardian

"0RBITALIS is a beautiful simplistic puzzle game about high score chasing, swooping orbits and challenging maths."
9/10 – Indie Haven

About the Game
0RBITALIS is a gravity simulator with a retro-puzzle flavor: explore stars, dodge asteroids and destroy planets.
Launch your satellite into orbit and face the force which keeps the Universe together: Gravity. Study it. Trick it. Defeat it. All with a single click.
Current Features
An accurate gravity simulation

Launch probes in space to reach distant galaxies

Trajectory prediction: a glimpse into your probes future

A minimalistic and unique aesthetic

Over 50 challenging levels

Stars, planets, pulsars, comets, nebulae and more!
System Requirements
Minimum:


OS: Windows XP SP3

Processor: 2.0 GHz Dual Core Processor

Memory: 1 GB RAM

Graphics: Integrated Graphics (512MB)

Hard Drive: 60 MB available space
Helpful customer reviews
Title:
0RBITALIS
Genre:
Indie
,
Simulation
,
Early Access
Developer:
Alan Zucconi
Publisher:
Mastertronic
Release Date:
Apr 16, 2014
Languages:
| | Interface | Full audio | Subtitles |
| --- | --- | --- | --- |
| English | | | |