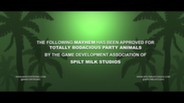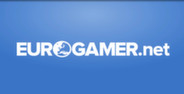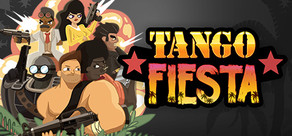 Tango Fiesta is a top-down cooperative shooter for 1-4 players. Imagine the events from every single 80's action film ever made actually happened to one guy - well you & up to 3 friends get to blast, shoot & knife your way through procedurally generated levels as the ultimate one (or 2, 3, or 4) man army!
Release Date: Jun 4, 2014
Watch all 4 trailers
Early Access Game
Get instant access and start playing; get involved with this game as it develops.
Note: This Early Access game may or may not change significantly over the course of development. If you are not excited to play this game in its current state, then you may want to wait until the game progresses further in development. Learn more
What the developers have to say:
Why Early Access?
"Early Access means gamers everywhere get to play Tango Fiesta together sooner. It means gamers everywhere will be able to help us shape and form Tango Fiesta in a truly meaningful way. And it means Tango fiesta will become a better game than we could make by ourselves, more quickly than we could do by ourselves."
How long will this game be in Early Access?
"We're currently planning on launching the final version of Tango Fiesta in November/December 2014, so that gives us three more months of Early Access work to do. We'll be updating, developing and improving the game all day long in that time."
How is the full version planned to differ from the Early Access version?
"The full version of Tango Fiesta will feature at least six playable characters, 5 worlds, 1 more boss (8 are already in) and we'll have tons more guns, loads more enemies and a full on storyline, as well as Steam Workshop support."
What is the current state of the Early Access version?
"We're launching Tango Fiesta onto Early Access with full local and online co-operative multiplayer for up to 4 players across PC and Mac. We've currently got 4 full Worlds of 3 Levels each, all procedurally generated. We've got bosses to fight in every World, 6 player characters to choose from, and 21 kick ass weapons. We've got 17 fiendish enemy types too! We've got pickups to collect and a gun shop run by a mysterious Austrian weapons dealer, we've got leaderboards to fight your friends over, and proper PC-friendly control config & settings jiggery-pokery."
Will the game be priced differently during and after Early Access?
"As a massive thank you to everyone who buys the game, supports us through Early Access and directly contributes to our efforts in making Tango Fiesta the game we all know it can be, we're offering it at a reduced price during the Early Access period. You guys are the best, so it's the least we can do!"
How are you planning on involving the Community in your development process?
"All day every day! We're going to be living in the forums and comments, and we've based out workflow around constant feedback and iteration. It's our full intent to release a decent update every two weeks (including new features, weapons, characters, worlds or whatever we've done, plus bug fixes and polish). We've got a plan of action, but as soon as the game's released we'll be asking what order the fans want us to tackle features, and even prioritising community-suggested content over our own intentions. It's a game built for you, not for us!" Read more
Buy Tango Fiesta 4 Pack - Buy 3 get 1 free
September 12
Do you want to play a game? Well now you can with your friends because there are tons of online multiplayer bug fixes, and this combined with general multiplayer polish are the focus of this week's update!

We've been making sure we spend some serious time on fixing things that have been affecting the online multiplayer for some weeks now - since we're almost done with new content we thought it was the perfect time! but we're not resting easy. We've been making sure we keep the content coming down the line (see below for more) and adding more and more rooms to the level generator for the newest addition to our world set - Ghoul Squad. They should be more varied, fun and better looking than ever before!

Because it's a dry week for screenshots, here are some fun bits and bobs we've been working on for future updates…



Gordon's terrified of something… but what on earth could scare a big burly manly man like him?!



This is The General. He's a new character specifically for the story mode, and is very early indeed. In fact all of the art shown here will be redone by Ewan as soon as he gets a chance!



John Strong nattering away. It's so exciting to see all our heroes and villains come to life!

That's right! We're planning a full on story mode for the game, one which will be full of action, betrayal, the world in peril and (original!) cheesy one liners. It's going to be daft, it won't get in the way of the action, and with any luck it'll be chock full of not only references and cheeky nods, but some actual emotion. Story is only ever good when there's some truth behind it. Tango Fiesta's story is all about being a hero.

We can't wait to see what people think - but suffice to say we're not going to release it half-finished because that'd spoil it all. We may well drop in something to test the systems behind the storyline in the wild, but it won't be spoilerific!

Enough with the talk about the future though, here's the full changelog for this fortnight's update…



ADDED
- Added 14 new rooms to level gen for Ghoul Squad
- Added explosive pumpkins to Ghoul Squad levels
- Added skulls on stakes to Ghoul Squad levels
- Added piles of skulls to Ghoul Squad levels
FIXED
- Enemies are now using the pathfinder again correctly and navigating around levels, providing more interesting gameplay and challenge.
- Fixed issue where the gun wasn't sitting in the correct location on the playercontroller (was over entire body)
- Fixed issue where guns weren't always aiming in the correct direction
- Fixed issue where lobby chat wouldn't appear/work for clients, if returning to the lobby from online gameplay.
- Fixed issue with incorrect weapon indexes being sent across the network in online weapon select
- Fixed issue where on confirmation of character, everyone elses character would be set to john strong
- Fixed arrow display issue with weapon select
- Fixed issue where lag, or potential crash, occurs in a rare case of killing enemies
- Fixed online pickup issue where clients would receive errors when a pickup is collected by anyone
- Fixed rare crash issue with the neutron napsack weaponry side effect (lightning chain)
- Fixed bug where game would potentially crash when joining an online game, and the lobby auto-refresh activates
- Fixed bug where the thrown weapon choice wasn't being sent over the network when setting up players online
- Fixed bug with weapon select where you couldn't re-confirm weaponry, if you back out of a choice and try to re-confirm
UPDATED
- Tweaked and polished the 40 or so existing rooms for Ghoul Squad
- Big performance and optimisation updates applied to the pathfinding system
- Updates to Enemy AI attack process
- Huge online performance and optimisation overhaul, specifically for pickups, enemies, bullets and objectives
- Updated the pipeline for hosting online games
- Increased interval duration for auto-refreshing the lobby browser
KNOWN ISSUES
- We've made big progress to resolving the big repro-able hosting bug, around 90% fixed while discovering remaining edge cases. If clients exit a game in progress, the the host follows and the same player tries to rehost, the game doesn't get set up. A different host is a good solution. the perfect solution is to reboot the game at the moment. Sorry!
- Full Game Loop broken. Currently there's a REALLY weird pathfinding bug that's preventing the game from doing what we call a Full Loop. In other words, when you've beaten the Ghoul Squad boss, and the game tries to load Island-1 on New Game +, it will fail to load. We've getting a fix done, but right now the best thing to do is to just exit the weapon select menu after beating Old Ramishar.
So, what's next? We're going to be focusing on multiplayer even more, squashing those last hideous bugs, introducing Bosses to the online co-op, making sure all the worlds and enemies work right too. And then... well that's a surprise isn't it!
Until next week, peace!
0 comments
Read more
September 5
Hello all! We're back, and it's not even a re-run! We've got some weird news for the update this week. There's some changes afoot at Spilt Milk Studios that are going to directly affect Tango Fiesta... but not in any detrimental way. Hell no. It's all good, it's just all slightly different.

Enough talk! It's time for... ok more talk, but this is long and detailed so hang on in there!


What's the change?
Spilt Milk Studios are moving to a fortnightly update schedule for Tango Fiesta while we prepare for the game's full launch. As of the start of this week we've moved to this new schedule, and are hard at work making the game everything we know it can be.
The current aim is to launch the game in - or just before - December of this year. Obviously this is prone to slippage but that's what the team here and at Mastertronic are working towards right now.
Why are we moving to this new schedule?
When we started Tango Fiesta we projected features, timings and costs, and these things are inherently inaccurate. In their wonderful-ness, Mastertronic are some of the most sensible and understanding people working in games right now, and rather than beat us up about the fact that we 'missed' our promised end date, they recognise the game needs more work, and will benefit tremendously from an extension. Not only that, but they're helping us out while we make Tango the best it can be, making our lives easier where they can and giving us the exposure the game needs when we judge it to be ready for that.
The initial scope was inaccurate because of unforeseen things like bugs, and systems that took longer to build than we thought (hello online multiplayer!). Also it's down to some of our inexperience working together as a team. No doubt the fact that it's our first game of this type had something to do with the inaccuracies in our estimates too, and despite being absolutely unashamedly proud o the progress we've made over the past 7 months, we just don't feel Tango Fiesta as it stands is quite ready for sending out into the big wide world of v1.0.
It was always going to be a tight schedule, and the game (any game!) would benefit from a few more months of work, so we're very fortunate to be getting that chance. Not to mention, some of the pressures of that weekly update schedule indirectly led to some of the slips that we've seen, so it's going to be nice to have a little less stress and a little more time to think things through as we work towards the final release candidate.
How are we going to structure it?
We're planning to spend a little less time every week on the game, because of various commitments (more on those below) but over the space of each fortnight we'll be making the game better, les buggy, more fun and have more features - and hopefully you guys and gals will begin to see the result of all our hard work every second Friday.
This month we're focusing on AI and online systems. We want to make sure everything working as intended in terms of enemy behaviour and design, and also to give the online stability and functionality issues our best shot. Part of this is down to team availability (again, see below) but mostly it's because the online portion of the game has been 'behind' the offline for too long and we want to make a stand!
The following two months will be carrying on with other small systems we want to add (medals, storyline, that kind of thing), polishing up everything in the game so far (art tuning, audio balance, gameplay tweaking) and as mentioned earlier every second Friday dropping a really nice update on you guys. I hope you're looking forward to it as much as we are!
So then, those commitments we were talking about…
Those Commitments
As we're being funded and published by a publisher, we're being paid to work for all the time we put in to Tango Fiesta. As you may have seen in the news, a month ago Mastertronic almost had to call it quits as a business, but thanks to their strong leadership and some smart decisions, they're fine now.
What that did mean, however, is that during the period before this we were looking at the schedule for Tango and thinking "umm, we're not quite going to get it all in by the end of august…" but the team at Mastertronic were understandably prioritising getting their business in order and so the fine details of scheduling were relegated temporarily. Obviously with hindsight it's because they were going to be fine with giving us a little extra budget, but at the time we were getting a bit worried!
Anyway, that all had a knock-on effect. All of us on Tango have rent to pay. We're normal human beings like everyone else, and life can be expensive. We needed to make sure that we were all ok assuming the worst - and that meant securing work for after the end of August. We all managed to successfully do that in different ways, but what it means is the following:
Andrew J Smith
(Project Lead)
: on Tango Fiesta ¾ of the time per week than he was before, working the rest of the time on a second opportunity with Andrew Roper.
Andrew Roper
(Code)
: on Tango Fiesta ½ the time he was before. He's managed to pick up some part time work on two other projects, one with Andrew J Smith
Ewan Brock
(Art)
: for September, he's on client work elsewhere. From the second week in October and for all of November, he's with Tango Fiesta full time.
Gavin Harrison
(Audio)
: no change, all good!
This all means that each fortnight we should be able to get the same amount of work done as we were in a single week previous to this change, but without the insane pressure of a weekly update so we'll (hopefully) make fewer mistakes, introduce fewer bugs and basically do a better job of it all. Which is something we're very happy about! It also means that, as the other opportunities come and go, this time we dedicate will fluctuate - but again I've stated the worst case above so if there are ny changes to our time, it'll be to put more on Tango than we initially thought.
Progress this week
So I should cover what we've done already since the start of September.
Well, we've entirely fixed the player weapon issues (aiming and drawing depth) so that they should all be hunky dory now, and we've also addressed some issues behind the scenes with our level editor which will allow us to create more content and new rooms for placement in each update we do.
First on the list is more Ghoul Squad stuff, then some extra Killionaire work. And finally we've also made some progress with a long-standing but not very obvious AI bug. Some people had noticed a lot of enemies had stopped roaming around… well now they do once more! We're aware of an issue with pathfinding, and we're half way to a fix.
What's next?
We're going to spend as much time as possible while Ewan's away on the online, as I mentioned. We're also keen to create new content for you and keep polishing with each fortnightly update though, so expect a few treats in each game update. We made sure Ewan had done a bit of extra work before he left so that we can implement some of that in his absence. We'll see what happens!
Thanks for reading this really long and picture-less post. I'm sorry if you're a bit disappointed that we've not got a weekly update this week, but I promise this is for the best. We're working as hard as we can, and are not stopping until Tango Fiesta is the best co-op action game this side of Zelda Four Swords Adventures!
Yours devotedly,
the Tango Fiesta team
(Andrew, Andrew, Ewan & Gavin)
xoxo
0 comments
Read more
About the Game
Tango Fiesta is a top-down co-operative two stick shooter for 1 to 4 players. Set in a world where the events from every single 80's action film ever made actually happened to one unlucky ex-special-forces hero called John Strong, you and up to three friends get to blast, shoot, knife, and rescue your way through endless procedurally generated levels in the ultimate story of a one (or two, or three, or four) man army prevailing against every evil (mostly South American) the world (mainly the USA) has ever known!


What's in Tango Fiesta right now? All of this...
6 classic heroes to choose from!
John Strong, the world's least-known most-dangerous man. Macmillan, his best friend and comrade in arms. Miller, a slightly scary Australian man with a nice jacket and an even nicer sawn-off shotgun. And then there's Bionic Cop. He thinks he's a Cop. He isn't. He thinks he's a robot. He's not. But the same delirium that fuels his power fantasy seems to imbue him with, well, some real power. Conchita, five feet three inches of pure dynamite, this wrongly-convicted felon is out to prove her innocence by killing everyone in her way. Dr Henk is a doctor of parapsychology don't you know? He loves bustin' too, and this hobby just became his only means of survival!
4 player co-operative mayhem!
With local play or online, team up with your friends and deal out death and destruction to the endless hordes that threaten to kidnap the your daughter/kick off World War III/turn future Detroit into a parking lot! With so many bad guys to defeat and bosses to kill - you gotta co-operate, right?
Endless fun!
Four full worlds to blast your way through. Take in the sun (and avoid the bullets) on the golden sanded beaches of Gordon Island, or dive for cover in the usefully-tough foliage that grows in the Central American Jungle. Prove your innocence (and make loads of money) fighting through the fiendish death mazes of Who Wants To Be A Killionaire! Make sure you don't cross the streams while busting some ghosts in the spooky and exciting Ghoul Squad! Procedurally generated levels mean no two games are ever the same, and 17 enemy types keep the action challenging and fresh!
Massive Arsenal!
Use the Uzi, Machinegun, Shotgun, Sawn-off Shotgun, Viper Combat Rifle, Grenades and Melee attacks to crush your enemies, to see them driven before you… but we'll draw the line at hearing the lamentation of their women. Say hello to every little friend you could ever want - all 21 of them!
Fully destructible scenery!
Our heroes ain't got time to bleed, but the rest of the world is in for it. Getting overrun? Destroy those Spawn Huts to stem the tide of bad guys. Stuck between a rock and a hard place? Blast your way through any wall or structure - show those bricks who's boss!

These features are happening in future updates via Early Access. Visit the Steam Community Hub, Tango Fiesta Forums, or follow Spilt Milk Studios (
@SpiltMilkStudio
) on Twitter for news and to get really involved in the game's future updates. Let us know what you want us to concentrate on first!
Planned Features:
New Heroes!
Were they in a film or TV series in the 80's? Then they'll get a chance for their true story to be told in Tango Fiesta. You tell us which heroes you want to play as, and we'll do our best to honour them! We'll have more heroes than Dillon has cigars!
New worlds!
Explore and save an almost endless variety of dystopian, scifi, fantasy, urban, jungle, forest, tropical, desert and derelict environments the only way a true action hero knows how - with violence! It's enough to make even John Matrix feel 'dead tired'!
New Weapons!
You can't be a real action hero without enough weaponry to make even the most self-indulgent gearing-up montage quake in fear! Pistols, machineguns, shotguns, beam weapons, thrown objects. We've built all the systems, now we just need to know what you want to see first!
XP and upgrade system!
Use the XP rewarded for kills to upgrade your hero between worlds, making him or her faster than Frank Dux's split kick, more powerful than Dutch's biceps, and tougher than Bennett's chainmail vest!
Vehicles!
It wasn't just Max who got to go Mad on the highway - with helicopters, jeeps, tanks, gunboats and anything else we can squeeze in, you'll be far more than just another Road Warrior! Then again, where we're going, we won't (necessarily) need roads.
Storyline!
Although our main inspirations are better known for their snappy one liners over their well developed character arcs we're taking the opportunity to set the world to rights. Help John Strong as he unveils the true story behind all of your favourite classic 1980's action flicks. Go with him if you want to believe!
Bosses!
Every Quaid needs his Richter. Every Ripley needs her Alien Queen. Every Matrix needs his Bennett. We're going to cover you in so many iconic, hilarious, over the top and challenging bosses you'll wish you'd never promised to rescue the president's daughter/defeat the communists/save the world.

PC System Requirements
Minimum:


OS: Windows Vista / 7 / 8

Processor: 2.0 GHz Dual Core Processor

Memory: 1 GB RAM

Graphics: GeForce 8800 or equivalent.

DirectX: Version 9.0c

Network: Broadband Internet connection

Hard Drive: 500 MB available space

Additional Notes: Controller Highly Recommended.
Mac System Requirements
Minimum:


OS: OSX 10.6

Processor: Intel Core 2 Duo or equivalent, running at 2.2 GHz.

Memory: 1 GB RAM

Graphics: GeForce 8800 or equivalent.

Network: Broadband Internet connection

Hard Drive: 500 MB available space

Additional Notes: Controller Highly Recommended.
Helpful customer reviews
Title:
Tango Fiesta
Genre:
Action
,
Indie
,
Early Access
Developer:
Spilt Milk Studios
Publisher:
Mastertronic
Release Date:
Jun 4, 2014
Languages:
| | Interface | Full audio | Subtitles |
| --- | --- | --- | --- |
| English | | | |