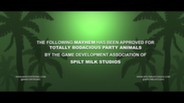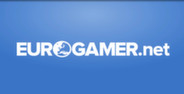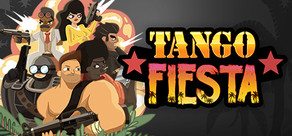 Tango Fiesta is a top-down cooperative shooter for 1-4 players. Imagine the events from every single 80's action film ever made actually happened to one guy - well you & up to 3 friends get to blast, shoot & knife your way through procedurally generated levels as the ultimate one (or 2, 3, or 4) man army!
Release Date: Jun 4, 2014
Watch all 3 trailers
Early Access Game
Get instant access and start playing; get involved with this game as it develops.
Note: This Early Access game may or may not change significantly over the course of development. If you are not excited to play this game in its current state, then you may want to wait until the game progresses further in development. Learn more
What the developers have to say:
Why Early Access?
"Early Access means gamers everywhere get to play Tango Fiesta together sooner. It means gamers everywhere will be able to help us shape and form Tango Fiesta in a truly meaningful way. And it means Tango fiesta will become a better game than we could make by ourselves, more quickly than we could do by ourselves."
How long will this game be in Early Access?
"We're planning on launching the final version of Tango Fiesta in September 2014, so that gives us three months of Early Access work to do. We'll be updating, developing and improving the game as a full time job in that time."
How is the full version planned to differ from the Early Access version?
"The full version of Tango Fiesta will feature at least six playable characters, 6 worlds, 5 more bosses (one is already in) and a full levelling-up XP system for the player characters. We'll have tons more guns, loads more enemies and a full on storyline, as well as Steam Workshop support."
What is the current state of the Early Access version?
"We're launching Tango Fiesta onto Early Access with full local and online co-operative multiplayer for up to 4 players across PC and Mac. We've got 2 full worlds of 3 levels each, all procedurally generated. We've got a boss to fight, 4 player characters to choose from, and 17 kick ass weapons. We've got 7 enemy types and a boss to fight them with too! We've got pickups to collect and a gun shop run by a mysterious Austrian weapons dealer too, we've got leaderboards to fight your friends over, and proper PC-friendly control config & settings jiggery-pokery."
Will the game be priced differently during and after Early Access?
"As a massive thank you to everyone who buys the game, supports us through Early Access and directly contributes to our efforts in making Tango Fiesta the game we all know it can be, we're offering it at a reduced price during the Early Access period. You guys are the best, so it's the least we can do!"
How are you planning on involving the Community in your development process?
"All day every day! We're going to be living in the forums and comments, and we've based out workflow around constant feedback and iteration. It's our full intent to drop a bug fix every time we get enough to bother people's net connections with, a decent update every two weeks (small features and polish), and then every 4th week we unleash something mega chunky (new worlds, bosses, enemies etc.). We've got a plan of action, but as soon as the game's released we'll be asking what order the fans want us to tackle features, and even prioritising community-suggested content over our own intentions. It's a game built for you, not for us!" Read more
July 25th, 2014
It won't show on this shirt!

We've added a lot of great new stuff this week, and we hope you enjoy playing with it all. First and foremost, as we've been teasing, we've introduced a brand new playable character!

Meet Conchita!



She's five feet three inches of pure dynamite!

This short-fused sister is about to explode, just as soon as you download the update and get playing! She's our smallest character yet which means she's light on her feet, nimble, quick, can sprint for ages and sure knows how to handle herself. She's slightly more accurate and faster on the reload than her giant 'roided up male counterparts, but this is all balanced by having less health and doing slightly less melee damage too.

Let us know if she's your new favourite!

We've also spent some time overhauling the results screens so that's a LOT closer to how we want it in the final game, and…. we've introduced a level select and a snazzy way to choose a level too! Feast your eyes on this hi-tech solution to your progression-related woes:



Can't get more 80's than VHS, baby!

We've also added some new multiplayer-only 'secret' objectives which should add a bit of back-stabbing-flavoured spice to your games.


ADDED
- New Level select screen added post-character selection
- New playable character, Conchita, and matching UI!
- Two new bonus objective types for multiplayer
- Let Off Some Steam
- Double Cross
- Chance that these will activate on completing the 3rd objective in a level
- Added new sound sets for Conchita
- Added save file indicator for when the game is saving
UPDATED
- Mission results screen updated to become more dynamic
- Mission results screen updated to handle correct character choices
- Hero stats have been tweaked
- Updated Coastal music layers
- Props and tiles now react differently to explosions and bullets, on a prop dependent basis
- Updates to the Coastal and Jungle level room layouts and generation system
FIXED
- Fixed weird offset that was occuring on Bionic Cop's confirmation panel
- Fixes to the grenades
- Fixed issue with legacy save-files not converting correctly to newer formats
- Fixed issue where the number of times being downed in a level wasn't been tracked correctly
Conchita's also going to be the feature character (and has helped us prep for) next week's update… Who Wants to Be a Killionaire! We're hoping to introduce a whole new world of challenges, traps, enemies, bosses and weapons - let's see how much we can do in just one week!
We'll be back. And not just in a re-run...
0 comments
Read more
July 19th, 2014
The biggest addition to Tango Fiesta this week is something you've all been waiting for - a brand new Objective type, the Radio Mast!

You'll have to fight your way to it, and then shut it down - but haccking the damn thing triggers an alarm and enemies are called in from afar to protect this valuable communications tower.




If you're in co-op you'll have to cover each other while the hacking takes place, but in singleplayer the challenge lies in making sure the area is clear and then choosing your moments to retaliate.

Speaking of co-op, if you're playing locally you can now have new players dropping in at any point in the game, with full character and weapon select functionality too - twice the fun, half the hassle!

Of course we've not rested there! We've also added some new tricks and traps to make your heroics even more... heroic! Land mines now appear occasionally, and pose a threat to both you and your hapless foe. If you spot them in time, you can use them to your advantage... but be careful because they really pack a punch!

BEFORE:



AFTER:



Not only that, but we've added explosive barrels, and those parked Jeeps you may spot around the place now do just what you'd expect - they explode too!

We can't wait to hear what you think in the forums and over on twitter, so let us know how these changes affect the game!



FULL CHANGELIST:
ADDED
- Added Join in progress gameplay when offline (unstable online, we're patching this in later)
- Added new objective type, the Radio tower.
- Added landmines into the game.
- New sound effects added into the game
- Explosive Barrels added
- Explosive jeeps added
UPDATED
- Music layers now activate over the level time-span, instead of all at once.
- Radio guy now plays a sound when calling in support
- Updated pause menu to allow drop-out when in local co-op
- You can now backout of weapon-selection in between worlds.
- Updated death animations for enemies
- SFX tweaks
- Environment explosions now damage props correctly
- ATK sprite updated
- Radio Towers & Radio Support now use legitimate spawn locations
- Changed parachute stance to new parachute anim
FIXED
- General performance updates when playing online [client side]
- Fixed Miller artwork not being rendered correctly
- General fixes to the animation system, including fix for the feet not behaving properly
- Fixed ambient sounds being played in the wrong level
- Fixed hunter explosion not damaging the player
- Fixed the weight on the radio support, should no longer slide forever when killed.
Hopefully you enjoy it all!
WHAT'S NEXT?
Well, over the next fortnight we'll be introducing content from our very own gladiatorial futuresport gameshow -
Who Wants to Be a Killionaire
! And of course, as with each new world we introduce, we'll be giving you new bad guys to fight against, new weapons to fight with, and new characters to fight as!
Meet
Conchita
!
She's a bad ass chick who gets caught up with John Strong when they're both forced to compete in
Who Wants to Be a Killionaire
! She's rough, she's tough, and if you so much as look at her wrong, she'll call your bluff... with her fists!
And then, because I can't resist, one more tease... with some context...
"Uplink underground, uplink underground. If you say that one more time, I'll uplink your ass, and you'll be underground!"
0 comments
Read more
About the Game
Tango Fiesta is a top-down co-operative two stick shooter for 1 to 4 players. Set in a world where the events from every single 80's action film ever made actually happened to one unlucky ex-special-forces hero called John Strong, you and up to three friends get to blast, shoot, knife, and rescue your way through endless procedurally generated levels in the ultimate story of a one (or two, or three, or four) man army prevailing against every evil (mostly South American) the world (mainly the USA) has ever known!


What's in Tango Fiesta right now? All of this...
4 classic heroes to choose from!
John Strong, the world's least-known most-dangerous man. Macmillan, his best friend and comrade in arms. Miller, a slightly scary Australian man with a nice jacket and an even nicer sawn-off shotgun. And then there's Bionic Cop. He thinks he's a Cop. He isn't. He thinks he's a robot. He's not. But the same delirium that fuels his power fantasy seems to imbue him with, well, some real power.
4 player co-operative mayhem!
With local play or online, team up with your friends and deal out death and destruction to the endless hordes that threaten to kidnap the your daughter/kick off World War III/turn future Detroit into a parking lot! With so many bad guys to defeat and bosses to kill - you gotta co-operate, right?
Endless fun!
Two full worlds to blast your way through. Take in the sun (and avoid the bullets) on the golden sanded beaches of Gordon Island, or dive for cover in the usefully-tough foliage that grows in the Central American Jungle. Procedurally generated levels mean no two games are ever the same, and 7 enemy types keep the action challenging and fresh!
Massive Arsenal!
Use the Uzi, Machinegun, Shotgun, Sawn-off Shotgun, Viper Combat Rifle, Grenades and Melee attacks to crush your enemies, to see them driven before you… but we'll draw the line at hearing the lamentation of their women. Say hello to every little friend you could ever want!
Fully destructible scenery!
Our heroes ain't got time to bleed, but the rest of the world is in for it. Getting overrun? Destroy those Spawn Huts to stem the tide of bad guys. Stuck between a rock and a hard place? Blast your way through any wall or structure - show those bricks who's boss!


These features are happening in future updates via Early Access. Visit the Steam Community Hub, Tango Fiesta Forums, or follow Spilt Milk Studios (
@SpiltMilkStudio
) on Twitter for news and to get really involved in the game's future updates. Let us know what you want us to concentrate on first!
Planned Features:
New Heroes!
Were they in a film or TV series in the 80's? Then they'll get a chance for their true story to be told in Tango Fiesta. You tell us which heroes you want to play as, and we'll do our best to honour them! We'll have more heroes than Dillon has cigars!
New worlds!
Explore and save an almost endless variety of dystopian, scifi, fantasy, urban, jungle, forest, tropical, desert and derelict environments the only way a true action hero knows how - with violence! It's enough to make even John Matrix feel 'dead tired'!
New Weapons!
You can't be a real action hero without enough weaponry to make even the most self-indulgent gearing-up montage quake in fear! Pistols, machineguns, shotguns, beam weapons, thrown objects. We've built all the systems, now we just need to know what you want to see first!
XP and upgrade system!
Use the XP rewarded for kills to upgrade your hero between worlds, making him or her faster than Frank Dux's split kick, more powerful than Dutch's biceps, and tougher than Bennett's chainmail vest!
Vehicles!
It wasn't just Max who got to go Mad on the highway - with helicopters, jeeps, tanks, gunboats and anything else we can squeeze in, you'll be far more than just another Road Warrior! Then again, where we're going, we won't (necessarily) need roads.
Storyline!
Although our main inspirations are better known for their snappy one liners over their well developed character arcs we're taking the opportunity to set the world to rights. Help John Strong as he unveils the true story behind all of your favourite classic 1980's action flicks. Go with him if you want to believe!
Bosses!
Every Quaid needs his Richter. Every Ripley needs her Alien Queen. Every Matrix needs his Bennett. We're going to cover you in so many iconic, hilarious, over the top and challenging bosses you'll wish you'd never promised to rescue the president's daughter/defeat the communists/save the world.

PC System Requirements
Minimum:


OS: Windows Vista / 7 / 8

Processor: 2.0 GHz Dual Core Processor

Memory: 1 GB RAM

Graphics: GeForce 8800 or equivalent.

DirectX: Version 9.0c

Network: Broadband Internet connection

Hard Drive: 500 MB available space

Additional Notes: Controller Highly Recommended.
Mac System Requirements
Minimum:


OS: OSX 10.6

Processor: Intel Core 2 Duo or equivalent, running at 2.2 GHz.

Memory: 1 GB RAM

Graphics: GeForce 8800 or equivalent.

Network: Broadband Internet connection

Hard Drive: 500 MB available space

Additional Notes: Controller Highly Recommended.
Helpful customer reviews
Title:
Tango Fiesta
Genre:
Action
,
Early Access
,
Indie
Developer:
Spilt Milk Studios
Publisher:
Mastertronic
Release Date:
Jun 4, 2014
Languages:
| | Interface | Full audio | Subtitles |
| --- | --- | --- | --- |
| English | | | |