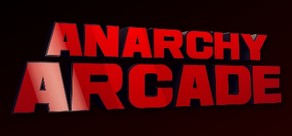 Spawn real-life games, movies, pictures, and other media (directly from your PC or the internet) into the virtual world. Anarchy Arcade is a media-focused 3D desktop with multiplayer and internet capabilities. It will turn your entire PC into an entertainment experience!
Release Date: Sep 3, 2014
Watch HD video
Early Access Game
Get instant access and start playing; get involved with this game as it develops.
Note: This Early Access game may or may not change significantly over the course of development. If you are not excited to play this game in its current state, then you may want to wait until the game progresses further in development. Learn more
What the developers have to say:
Why Early Access?
"We have a small development team. Early Access allows us to focus our efforts onto the features that matter the most to our users."
How long will this game be in Early Access?
"Anarchy Arcade should be fully polished and out of Early Access by January 2015."
How is the full version planned to differ from the Early Access version?
"The release version will provide first-time players a more elegant introduction into using Anarchy Arcade. It will also provide the features that were seen as most important by the Early Access users."
What is the current state of the Early Access version?
"In its current state, Anarchy Arcade is more than suitable for daily use as your primary 3D frontend to your PC.

However, you will experience a small amount of bugs & game crashes. You will also have to put some effort into learning how to do simple tasks, but after that it should be quick & easy to perform them.

The intro sequence is not very polished, but there are short tutorial videos included to help get you going.

There will be some features that are noticeably absent, such as missing in-game previews for certain file types.

Multiplayer mode is functional, but there are no dedicated servers and arcades are read-only when in multiplayer mode."
Will the game be priced differently during and after Early Access?
"Anarchy Arcade is free in Early Access, but it is possible that it will retail for a very low price when it is released.

As of now, Anarchy Arcade is a mod built on the Source SDK Base 2013 Multiplayer game engine and is distributed to users free of charge via Steam."
How are you planning on involving the Community in your development process?
"Anarchy Arcade is being created specifically for the users' enjoyment, so user feedback is of primary concern.

The Early Access discussion acts as a direct line between users and the development team. If you have any questions, suggestions, or impressions to share, you can start a conversation there and get a prompt reply.

There is a public TODO list that shows all features that are waiting to be implemented, and the priority they'll be worked on. The list also contains bug reports and change logs for serious testers to follow along with. You can also participate via live Twitch.tv video streams of testing sessions hosted by the development team.

Easy & anonymous surveys will be routinely offered to Early Access players in order to get valuable feedback from more casual users.

The feedback will be directly used to improve the user experience of Anarchy Arcade." Read more
Play Anarchy Arcade
Third-party
September 15
- Added "over-the-shoulder" spectating for everybody. Just tie your live Twitch.tv stream into AArcade.
- Added a console command "set_twitch_id". Set it to your Twitch channel ID.
- Added automatic detection if your Twitch stream is live when ever you are playing a game inside AArcade.
- Added a Twitch icon over the heads of anybody live streaming a game inside of an AArcade.
- When a player starts live streaming a game, everybody automatically selects his cabinet to watch.

HOW TO SETUP LIVE STREAMING:
1. You must already have a Twitch.tv channel and know how to stream to it.
2. Use the following console command, replacing MyChannelName with your actual Twitch ID: set_twitch_id MyChannelNameHere
3. Launch any game from AArcade. Your live Twitch.tv stream will be displayed on the cabinet you are standing in front of.
3b. Make sure you are broadcasting to your live Twitch stream. As long as you're live, AArcade will detect it.
2 comments
Read more
September 14
- Added an In-Game icon that appears over the heads of anybody who is currently playing a game.
- Added a Server Rules page that gets displays upon joining somebody's MP server.
- Added a Server Operator tab to the Server Rules page.
- Added the host's Steam avatar, name, and profile link to the Server Operator tab.
- Added a console variable "rules". It is a string that can be set by the host and is displayed on the Server Rules page.
- Added a Thumbs Up button to the Server Operator tab.
- Added a Thumbs Down button to the Server Operator tab.
- Added a View My Profile button to the Server Operator tab that opens the host's Steam Profile in the Steam Overlay.
- Added a Block Server button to the Server Operator tab.
- Added a new pause menu item labeled "Server Information" to access the Server Rules page.
- Added a Group Viewing tab to the Server Rules page that explains how group viewing is setup in the server.
- Added a Eyecon tab to the Server Rules page that explains what the eye icon means.
- Added a Downloading Images tab to the Server Rules page that explains how additional images are downloaded while you walk around.
- Added a Play Singleplayer tab to the Servers Rules page to remind players they should play Singleplayer mode before trying MP.

Bucky stepped up again and helped with the following additions/tweaks:
- Updated the Eyecon to be better looking.
1 comments
Read more
About the Game
Launches ANY program, supports THOUSANDS of community made maps & models, doesn't lag you down, and is the easiest & most useful 3D desktop out there. Start using it today and your entire PC will turn into an entertainment experience!
Supports the Oculus Rift for a virtual reality experience!
Immerse yourself in the metaverse by transforming your desktop & the internet into a 3D world you can explore with your friends.
Anarchy Arcade is a media-focused 3D desktop with multiplayer and internet capabilities. It's unlike any game or program you've ever played before. With it you can consolidate everything you do on your PC into a fun & interactive gaming experience.
You use Anarchy Arcade to:
Create personalized, immersive 3D experiences filled with your favorite things.
Launch the links, games, movies, and other 3D shortcuts just like normal.
Share these experiences with your friends in multiplayer or web links.
Merging Reality with Virtual Reality
Anarchy Arcade lets you spawn real-life games, movies, pictures, and other media (directly from your PC or the internet) into the virtual world. In the screenshots here on the Steam Store page, we have labeled these real-life media items with a [CENSORED] sticker so you can easily see them. Just imagine your favorite stuff under those stickers.
Gameplay
Anarchy Arcade has persistent worlds. You never have to worry about saving or loading your progress. Things are always just as you left them. Each map gets transformed into a personalized 3D desktop.
In singleplayer, you always start in an empty arcade and turn it into an awesome arcade by spawning 3D shortcuts to your favorite games & movies. Everything you put into your arcade is worth a certain amount of points. When your arcade is worth enough points, you unlock the next arcade in the campaign.
Hosting or joining a multiplayer arcade allows you to explore the collections of your friends by walking around with them in the 3D world, much like singleplayer. Anarchy Arcade can launch the 3D shortcuts for any game or movie that you personally have access to. It can also give you links to places you can buy or download games or movies that you don't have access to.
In-game previews can be synchronized so you and your friend can watch videos together right inside of the virtual world!
NOTE: Anarchy Arcade does NOT use peer-to-peer file sharing or screen sharing functionality. You must personally have access to a game or movie to be able to play it. However, synchronized local file playback and other techniques are used to give the illusion of file and screen sharing without the need for strict moderation.
Anarchy Arcade is a Sandbox
The uses of Anarchy Arcade are so broad that it was necessary to focus on a specific aspect to help guide new players. Check out the discussion to see some of the great use ideas ranging from education to virtual meetings.
Anarchy Arcade's gameplay is focused towards media uses such as games, movies, music, etc. However, you are free to use it how ever you like. This is anarchy after all, you make the rules!
Anarchy Arcade is built on the Source engine and is able to mount & use resources from many other Source engine games including Team Fortress 2, Counter-Strike: Source, Gary's Mod, and more! It is also able to use community addon maps & models that were built for such games.
There are
thousands
of addon maps & props that are compatible with Anarchy Arcade. You can also use the Source SDK Tools to create your own addons. Steam Workshop integration coming in the future!
Storyline
You are a techno-genius with a fetish for hardware. The day after you move into your empty, new apartment, a package arrives on your doorstep. You unbox it to find that somebody has sent you a mysterious [censored] device! With this device you are able to teleport in hardware from the Nth dimension!
You start by spawning your entire movie collection on your wall; each movie on its
own
HD 4K flat screen TV. State-of-the-art technology... but then you realize time isn't an issue in the Nth dimension. Soon your new apartment is stuffed with media and technology from all eras of history. CRT's running old console games, arcade cabinets with their lights flashing, pinball machines with their gears clanking, futuristic motion simulations spinning out of control!
It doesn't take long for your ridiculous apartment arcade to become the talk among all your friends. Every day you have people stopping by your apartment, asking for a tour or wanting to play some of the awesome games & movies in your collection. It seems like the party never ends.
But now it's time to take your [censored] device on the road by traveling with it to different venues; transforming everywhere you go into a timeless living exhibit of art and technology for the world to enjoy.
Features
Supports the Oculus Rift for a virtual reality experience!
Works with Steam games, non-Steam games, movies, YouTube videos, pictures, websites, etc.
Launches your files & programs. just like normal!
Instantly ALT+Tab to switch between programs.
Goes into sleep mode while you play other games. (Doesn't lag you down!)
Emulators are supported! (But not included.)
Automatically finds YouTube trailers and HD boxart to use on 3D shortcuts.
Does not interfere with Windows or your normal computer use.
Anarchy Arcade does NOT come bundled with any additional games or movies. It simply is a fun & entertaining way to access your personal media collection and share the experience with your friends.
System Requirements
Minimum:


OS: Windows® 7 (32/64-bit)/Vista/XP

Processor: 2.0 GHz Processor

Memory: 2 GB RAM

Graphics: Video card must be 256 MB or more and should be a DirectX 9-compatible

DirectX: Version 9.0c

Network: Broadband Internet connection

Hard Drive: 5 GB available space

Additional Notes: A QWERTY keyboard and a mouse are also required. An internet connection is required for internet connectivity.
Anarchy Arcade is an entertainment utility for displaying and launching your personal media collection. It contains no 3rd party copyrighted games, movies, or music. It does not use screen sharing or peer-to-peer file sharing functionality.

Anarchy Arcade does contains functionality similar to a standard web browser. Online interactions are not moderated.
Helpful customer reviews
Title:
Anarchy Arcade
Genre:
Casual
,
Free to Play
,
Indie
,
Early Access
Developer:
Elijah Newman-Gomez
Publisher:
Elijah Newman-Gomez
Release Date:
Sep 3, 2014
Languages:
| | Interface | Full audio | Subtitles |
| --- | --- | --- | --- |
| English | | | |