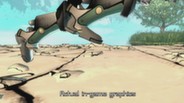 Use quick wits and quicker reflexes to carve your own path through the mysterious ruins of Cloudbuilt, floating high above the ground. Manipulate the laws of physics to avoid fatal hazards, dodge hostile robots and reach not just the end of each level, but the top of the global leaderboards too.
Release Date: Mar 20, 2014
Watch HD video
April 11th, 2014
Hi everyone,

Hope you're all enjoying Cloudbuilt… the leader boards are certainly buzzing with people trying to reach the top! We've got a new update today, adding a little treat for everyone – achievements, finally! – as well as some important fixes. Don't worry, controller support is coming very soon, we just want to make sure it's super-tight before we go live with it.

Here are the latest additions and fixes in full:

• Achievements! Rewards for tasks that makes sense based on your progress (earning ranks, collecting lives and unlocking logs are backwards compatible) and will unlock if you've already earned them.
• Resets achievements for those who accidently got them before this patch.
• Fixed: Issue with re-earning extra lives after resetting the game for ranks beaten previously.
• Fixed: Issue with rank values not loading correctly for pathfinder mode on Acceptance.
• Hotkeys for Reset Checkpoint and Reset Level in the pause menu now correctly display the currently bound key on the button text.
• Tweaked checkpoint placement on 'A Message' and 'No Excuse' to make the checkpoint balance better for the early levels.

Update:
• Fixed: Changed maximum increment values for certain stats which were interfering with backwards compatible earning of achievements.
• Fixed: Issue that could give too many lives per rank earned when recounting the amount extra lives at startup.

As always, please check the integrity of your local files to ensure you've got the newest build before playing. Enjoy!

The Coilworks Team
3 comments
Read more
April 2nd, 2014
Hi everyone,

Quite a big update today, with a variety of tweaks, improvements and bug fixes. Check you have the latest build (225158) and if you don't, please update your local files before playing.

• Levels with two extra life pickups now correctly have two empty spots for collected lives in the level selection screen.
• Skipping the results no longer give extra lives for ranks that have already been cleared.
• Health bar now shows the correct amount of life left after unpausing.
• Fixed incorrect audio log playing when returning to the room.
• The Esc key can now be used to back out of the pause menu.
• Fixed crash caused by clicking playback button with no story text selected.
• Extra life pickups can now only be collected once to raise the life cap.
• Fixed texture settings bug so that all textures now will load with correct settings for all options.
• Fixed a bug with pathfinder mode that randomly (quite often) consumed enormous amount of energy during horizontal wall runs.
• In rank overview mode, S ranks now display correctly.
• Added capability of choosing sound device.
• Better and more readable graphics for Options GUI.
• Fixed: Sound issues after playing the same level for an extended time on some hardware.
• Fixed: Viewport resize issue where it on startup on some hardware get the wrong size until resizing the window.
• Added check that fullscreen resolution from settings file is supported by the monitor before setting it.
• Lowered the minimum value on the mouse sense sliders.

More to come soon!

The Coilworks Team
6 comments
Read more
Reviews
"Cloudbuilt is a gorgeous free-running game with a touching metaphorical dimension."
8/10 – Eurogamer

"… provides, in spades, the freedom to choose your own path and find new solutions to problems"
Total Biscuit

"... primed to be an intensely challenging, beautifully stylised runner/platformer."
Rock Paper Shotgun

About the Game
A young woman, a mysterious world and dark clouds on the horizon... welcome to Cloudbuilt.

Cloudbuilt sees quick wits and even quicker reflexes become your closest friends as you carve your own path through the mysterious floating ruins high above the clouds. A game of speed, precision and freedom, use your rocket-powered exoskeleton and manipulate the laws of physics to avoid fatal hazards, dodge hostile robots and reach not just the finish line of each stage, but the top of the worldwide leaderboards too.

Packed with progressively challenging levels, as well as all manner of shortcuts and secrets to discover, Cloudbuilt's fast-paced competitive action will push the limits of gamers seeking a challenge time and time again.

Game Features
• Jaw-dropping visuals – A unique and utterly gorgeous cel-shaded art style makes the world of Cloudbuilt come alive like nothing you've ever seen.
• Run, jump, fight! – Cloudbuilt combines parkour-style platforming, action-packed gunplay and the fast-paced thrills of racing against the clock to create a hugely addictive and competitive game.
• Blaze a trail – Open level design allows you to reach each goal in all kinds of different ways. Carve your own route through any stage you like, then keep refining it to get the fastest time possible.
• Go your own way – Players can find their own route to the finish not just through each level, but also the game; a branching story across 22 levels offer seven unique worlds and four different endings to discover.
• Fight for supremacy – Finish stages quickly and make your mark on the global leaderboards. Find new shortcuts and use all your skill to climb as high as you can!
• A minute to learn, a lifetime to master – Rather than making players unlock abilities, Cloudbuilt gives you everything you need right from the start. Pick up the basics immediately, then discover skills you never knew you had and put them to good use!
System Requirements
Minimum:


OS: Windows 7

Processor: 2GHz Intel Dual Core processor

Memory: 2 GB RAM

Graphics: 512 MB OpenGL 3.2 compatible card

Hard Drive: 3 GB available space

Sound Card: Any compatible soundcard
Recommended:


OS: Windows 7

Processor: Intel Core i5 (or better)

Memory: 4 GB RAM

Graphics: Nvidia Geforce 560 Ti (or ATI equivalent)

Network: Broadband Internet connection

Hard Drive: 3 GB available space

Sound Card: Any compatible soundcard
© 2014 Coilworks A.B. All rights reserved. Licensed to and published by Rising Star Games Limited.
Helpful customer reviews