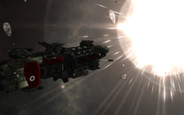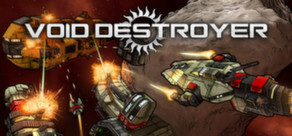 A desolate asteroid field on the edge of the solar system erupts in war. Your troops rely on you to take the battle to the enemy. Build up defenses and fleets, repair and upgrade your command ship, lead your forces to reclaim and conquer territory.
Release Date: Jan 15, 2014
Watch all 3 trailers
Early Access Game
Get instant access and start playing; get involved with this game as it develops.
Note: This Early Access game may or may not change significantly over the course of development. If you are not excited to play this game in its current state, then you may want to wait until the game progresses further in development. Learn more
What the developers have to say:
Why Early Access?
"As a "solo developer" - Early Access is the best way that I can receive feedback, suggestions and bug reports from players. This involvement is invaluable to finishing the game and preparing it for release.
Early Access gives me - as a developer - the opportunity to reach a wider audience, more community feedback, additional funding and media attention. I see Early Access as an incredible opportunity that has to be maximized - I won't waste this opportunity by dishonesty, apathy or laziness. I will continue to actively develop the project and listen and interact with the community.
Early Access gives you - as a player - the opportunity to enjoy the game (right now). See and help it grow via your support, both financially as well as on the community level."
How long will this game be in Early Access?
"Void Destroyer is reaching a nearly completed state. However estimating launch dates is incredibly difficult for many reasons. In addition to the usual - it takes time - Void Destroyer is a "labor of love" type of a project. This means that I often see a need for a new feature, improvements and polish. This factor adds to the length of Early Access."
How is the full version planned to differ from the Early Access version?
"Because Void Destroyer is nearly complete - its current state won't change dramatically at release.
A greater degree of polish, additional assets and bug fixes are the primary focus. Adding new content (new story missions, new ships, and some new features) is the priority, in addition to the resolution of the issues encountered via the by the community."
What is the current state of the Early Access version?
"Void Destroyer is approximately 70% to 80% complete. The majority of the story/mission based game play is completed. The majority of features are in and at nearly release ready quality. The majority of ships, sound and music assets are in.
It is actually easier to say what needs work.
Community feedback

Finish up story line

GUI polish and improvements

Additional features and polish

Bug fixes
"
Will the game be priced differently during and after Early Access?
"Void Destroyer is an indie project with a very small team, keeping this in mind and other aspects I believe that the current pricing is fair and gives the player a high return for the investment.
I want players to feel a sense of great value and thus promote the game to their friends. I would rather that more players play the game, rather than less but at a higher price."
How are you planning on involving the Community in your development process?
"Via direct requests and communication in the forums, bug reports, story and mission feedback. The forum aspect of the community has open threads seeking feedback and bug reports.
Issues have been resolved, features tweaked and added via community feedback. Many community requests have been implemented."
Read more
September 20
Hey guys - the latest mission is in. It is about an hour to an hour and a half of game play. It features 3 new ships, 2 new platforms, new command ship upgrades, other new elements and as usual intense space combat. I'm very proud of this late game mission and hope that you enjoy it.



Going to spend the upcoming week or so polishing this new content and then continue working on the next segments of the story.

Thanks for supporting the project!

Paul
3 comments
Read more
September 11
We are a step closer to release - a portion of the planned achievements have been added to the game and can now be unlocked.

The first batch of achievements are "story" achievements - achievements that are unlocked via playing through the game's story. They are in a way - fairly obvious - though there are a few that are branches of the main story and/or somewhat unusual player actions/choices. There are also a few that are unlocked via playing instant action scenarios. More will be added as the story aspect of the game gets completed and instant action scenarios are finalized.

Achievements are in a basic state - a few of them aren't possible to unlock yet. I have to tweak some missions and code to watch for the event(s) that unlock them. That will be soon fixed along as well as - hopefully - the addition of achievements that are more "game play mechanics" based, unlocked via playing a certain way, defeating enemies and other stats.

I know that value of achievements can vary greatly among players, even to the point that some of you don't care about them at all. Still I hope that for those that do care about achievements - they are an added value to the game and a increase of your enjoyment of it. The game offers challenging missions so I hope that seeing an achievement pop up after a conquest gives you guys an added boost of satisfaction.

As always thank you for supporting the project.


Paul

PS: I haven't spent a great deal of time thinking of achievements and what value they bring to players (reletively speaking - compared to the time I've spent thinking about other aspects of the game) . So I mainly have my own game playing as a guideline and what I imagine they mean to other players, so it would be greatly appreciated if you let me know your thoughts through feedback on the forums.
2 comments
Read more
About the Game
A desolate asteroid field on the edge of the solar system erupts in war. Your troops rely on you to take the battle to the enemy. Build up defenses and fleets, repair and upgrade your command ship, lead your forces to reclaim and conquer territory.
Game play:
The seat of a fighter, the bridge of a cruiser and a tactical battle map are your tools of war. Void Destroyer puts you in command and gives you ultimate freedom to control your forces and wage war.
If you ever wanted to directly control your forces in a real time strategy game or be able to build ships and command to your wing-men and fleets in a space combat simulator like you can in a RTS - this is the game for you. Void Destroyer combines elements from space combat simulators and real time strategy games. No longer are you limited on how to control and command. Battles are waged on your terms, you are given the tools. How you use them is up to you.
Jump into a fighter to engage in dogfights, then switch into a frigate to take out an enemy corvette. Build defensive platforms to augment the security of your base. Issue commands to your attack ships to distract enemy defenders to allow your marine frigates to board an enemy's base. Defend and oversee asteroid mining craft to have the resources necessary to support your fleets.
By combining elements of two genres, enemies can be more brutal, fights can be larger and you can overcome greater challenges.
Think there's not enough time? Use time dilation (slow down time) to make time for tactics.
Features:
A mixture of space combat and real time strategy games - two games in one

A story line, opportunities, plot twists, boss fights, and many surprises

Pilot ships - from small drones to heavy cruisers

Instant ship switching - all ships are pilot-able

Multitude of weapon systems in the hands of both friends and foes

Tactical Mode - easily issue orders and manage your forces

Build platforms

Build ships

Research new technology

Upgrade your command ship

Asteroid mining

Flight engine combines six degree of freedom with Newtonian physics balanced to allow for dogfights

Pilot via joystick or mouse (mouse flight - includes two different modes)

Command view - camera and mouse controls optimized for controlling turrets and piloting larger ships

If the role of a pilot isn't your thing - you can let the ship's crew do their job

Capture enemy bases and ships

Mod support - "mod nearly everything" philosophy

Instant Action scenarios - unlocked via playing the main game/story mode

Battle Editor - create your own maps, unlimited game play on your own terms

Unlock system - as you research new ships and defeat enemy ships, they become available for use in the battle editor

Formations - pre-defined and custom

Community input valued by a responsive developer
Void Destroyer is a "labor of love" a project that I can't envision not working on. I will continue adding new features and content to the game even post the "official release." And hope to create a lasting impression on gaming history.
System Requirements
Minimum:


OS: Windows XP

Processor: Intel Core i3 or equivalent

Memory: 2 GB RAM

Graphics: GeForce 9800 or later

DirectX: Version 9.0c

Hard Drive: 500 MB available space

Additional Notes: Works with most Intel graphics cards, but not recommended.
Recommended:


OS: Windows 7

Processor: Intel Core i5 or better

Memory: 4 GB RAM

Graphics: GeForce GTX 550 or better

Hard Drive: 500 MB available space
Helpful customer reviews
Title:
Void Destroyer
Genre:
Action
,
Indie
,
Simulation
,
Strategy
,
Early Access
Developer:
Iteration 11
Publisher:
Iteration 11
Release Date:
Jan 15, 2014
Languages:
| | Interface | Full audio | Subtitles |
| --- | --- | --- | --- |
| English | | | |