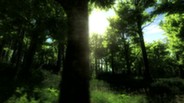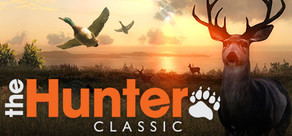 The most realistic online hunting game ever produced. Experience the thrill of the hunt in huge realistic environments using everything from crossbows to state of the art bolt action rifles.
Release Date: Jun 3, 2014
Watch all 2 trailers
August 21st, 2014
Hello Hunters,

In this status update: news about the EW team, information about the upcoming reserve and the new animal revealed, so read on!

On the hunt for an awesome frontend developer

Sadly, our backend developer Adam and frontend developer Herman have left Expansive Worlds for other adventures, which means that we are short on the web staff at the moment and things might require additional time to get fixed and updated. A new backend developer is already on his way, but we're still on the lookout for a talented frontend developer to fill in Herman's shoes. If you know someone who might fit the role, send them our way! Here is the detailed job description.

It's gonna be mountains!

The work on the new reserve continues and we're happy to tell you that it's going to be an Alps inspired reserve. It will feature ample meadows, shady mountains, lavish spruce and a sparkling creek. Once we're ready, we'll share more details and some screenshots with you, for now just rest assured that the new reserve will come with a couple of surprises.

You know Dasher and Dancer…

Here comes the most exciting piece – the mysterious new species. Well, not that mysterious, since hundreds of people hit the nail on the head with their guesses. Yes, it's a reindeer and it'll come to Hemmeldal. Here you can see some screenshots of this gorgeous boy for you to savour, please bear in mind that it's still being tweaked and some minor changes might be added before the actual release.

Sneak peek competition – Winners

We've received 280 correct answers to our the competition to guess the animal and reserve. Much more people guessed right, but they didn't qualify for one or another reason (their guesses were either not submitted in the specified forum thread, or after the deadline, or mentioned only the animal, or made several guesses). We accepted both "caribou" and "reindeer" as correct replies, because those are two names for the same species used in different areas of the world. Since Hemmeldal is set on our European inspired continent, we decided to use the local name "reindeer". Here are the names of the 10 winners, chosen randomly from 280 people, who will receive a new reindeer rattler caller, a large bottle of scent eliminator and, if applicable, a one-week license to hunt the very same.


The Herring

Rabbitfriend

EclipseStar

extremebowhunter12

Villkatta

ItzCriscco

Renier Cronje

Lateralus

Charlie2299

SeeDoe
If your name in game is different from your forum name please contact Alena.
That's it from us for today, let us know what you think about the looks of the reindeer in the discussion thread linked to below.
Happy hunting!
9 comments
Read more
August 7th, 2014
Hello hunters,

Most of the team is back from their holidays, fresh and well-rested (and annoying to those of us who haven't had a chance to go on their vacations yet), and the work on the new reserve and species is humming here. In the meantime, we're planning to release more of exciting stuff, such as a new weapon and more goodies. If everything goes as planned, in the next status update we'll be able to share some sneak peek screenshots of the new animal with the community. Until then, since some of you have asked for more hints, I can reveal as much as it has four legs and one tail ;)

August Fiestivities

The Summer Fiesta event and grand sale started on Monday, much to the joy of the community. Since the event has been highly appreciated, and because some of you have already completed all the missions, we're thinking to spice up the Fiesta a bit, more news about this to come!

AMA with NAOutdoors

It's time to bring back the popular Ask Me Anything, and this time it will be with David Lucas, a.k.a NAOutdoors, our support champion, one the oldest veterans of the game and all-round cool guy. Please note that, although he is our support manager, support questions will not be allowed, as we have a special channel for those.

David's AMA thread in our official forum will be unlocked for 48 hours, starting at 9:30 CEST on August 8th. All the questions will be moderated and supervised by the moderation team, the standard AMA rules apply.


That's all from us for today!

Happy hunting!
8 comments
Read more
Reviews
"The Hunter offers the most compelling hunting experience ever offered by a PC game."
MMO Reviews

"This game looks incredible, the graphics are simply astonishing"
90% – Retro Game Shelf

"The complete experience of tracking and hunting an animal is highly-rewarding and simply not found in other games."
88% – Gaming Nexus

About the Game
The most realistic online hunting game ever produced. Experience the thrill of the hunt in huge realistic environments using everything from crossbows to state of the art bolt action rifles. Realistic animal behavior and persistent online features provides a living world where you can roam casually or compete with other players for glory and fame.
Go hunting with your friends in multiplayer with up to 8 players - or explore the seven diverse and immersive hunting reserves in the ever evolving world of theHunter by yourself.
Key Features
Hunt 18 different species including Black Bear, Brown Bear, Moose, Whitetail Deer, Turkey, Pheasant, Coyote, Red Fox, Roosevelt Elk, Wild Boar, Red Deer, Roe Deer, Mule Deer, Blacktail Deer, Feral Hog, Mallard, Canada Goose & Cottontail Rabbit.

Explore 7 different huge environments with state-of-the-art graphics, complete with day cycle and weather effects.

Co-op multiplayer with up to 8 friends

Extensive online features. Increase your skills, see statistics and trophy shots. Participate in competitions and leaderboards or take on challenging missions and achievements.

theHunter is continuously updated with new species, environments, equipment and features.
Progression & Acquiring Items In The Game
Two huntable species (Mule Deer, Cottontail Rabbit), a weapon (.243 Bolt-Action Rifle) and a bunch of additional equipment are available for free when first entering the game. Additional items such as weapons, species licenses and ammo can be acquired with gm$, the in-game currency that can be earned through play, or em$, the in-game currency that can be earned through winning competitions or purchase for real money.
There are several different types of skills in the game that increase when players use items & hunt various species. As these skills increase, more abilities get unlocked, such as the ability to tell weight & gender from animal tracks and steadier aim for weapons.
Achievements can be earned through diverse in-game activities. Each achievement adds to your HunterScore, which can be used as a progression comparison vs. other players. Additionally, increasing the HunterScore unlocks upgrade items such as pouches & holsters.
System Requirements
Minimum:


OS: Windows ® 8/7/Vista/XP

Processor: Dual core from Intel or AMD at 2 GHz

Memory: 2 GB RAM

Graphics: NVidia GeForce 8800, ATI/AMD Radeon HD 2400

DirectX: Version 9.0c

Network: Broadband Internet connection

Hard Drive: 7 GB available space

Sound Card: DirectX Compatible
Helpful customer reviews
Title:
theHunter
Genre:
Free to Play
,
Simulation
,
Sports
Developer:
Expansive Worlds
,
Avalanche Studios
Publisher:
Expansive Worlds
,
Avalanche Studios
Release Date:
Jun 3, 2014
Languages:
| | Interface | Full audio | Subtitles |
| --- | --- | --- | --- |
| English | | | |
| French | | | |
| Italian | | | |
| German | | | |
| Spanish | | | |
| Czech | | | |
| Danish | | | |
| Dutch | | | |
| Finnish | | | |
| Hungarian | | | |
| Norwegian | | | |
| Polish | | | |
| Portuguese | | | |
| Portuguese-Brazil | | | |
| Russian | | | |
| Swedish | | | |
| Turkish | | | |
See all 17 supported languages