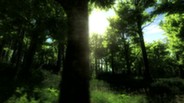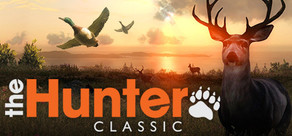 The most realistic online hunting game ever produced. Experience the thrill of the hunt in huge realistic environments using everything from crossbows to state of the art bolt action rifles.
Release Date: Jun 3, 2014
Watch all 2 trailers
July 30th, 2014
Hello hunters,

Here comes a usual status update from us.

Ballistics Tweaks

Following our yesterday's game update, lots of you asked for more details on the ballistics tweaks that had been introduced for a number of weapons. As promised, Björn wrote down some information for you explaining what had been changed and what those changes would mean for the gameplay. Please read it in this post.

Summer Fiesta

To make the rest of your summer hunting a bit jollier and to help you savour the waiting for new species and reserve, we'll be throwing a small event with a bunch of special challenges from Max the Taxidermist, Doc's madcap buddy. The announcement and rules of the Fiesta event will be posted in the forums on Friday, so stay tuned.

German forum

German forum http://huntertalk.de/ is currently being unaccessible due to an update error. We're working on bringing it back, our apologies for this inconvenience to the German community!

Twitter milestone and #thehunterart

We've recently reached a milestone of 4000 followers on Twitter, so we ran a small screenshot competition called #thehunterart to thank you for your support.

Here are the 4 winning shots, senders of which received some em$ from us, plus the fifth (the lowest one) which got a special token award for the funniest screenshot:

@AndySedyGaming

@RynDaniel

@Tactical_Mango

@FunnySquirrelTH

@jonnyk420x

Make sure to follow us on Twitter to learn about upcoming competitions and prize draws.

Happy hunting!
0 comments
Read more
July 23rd, 2014
Hello hunters,

There was no usual status update last week, since we communicated all the releases and changes in the game updates, so here comes a double portion of news from us.

What's cooking?

Half of the EW team is still out of office, but the work on the new species is moving along nicely, albeit slowly. With all the work to be done down the line, we are not ready to tell you the release date yet. I know that most of you are waiting impatiently to learn what it is, but it is still too early for us to reveal. The first drafts of the new animal look stunning, and I can't wait to share some screenshots with you at a later point.

There is yet another new thing we've started working on, which is a far more colossal project than a new species and which is, hopefully, will get you even more excited. Namely, for the last weeks our art team has been busy working on the new reserve, yes! We can't share yet what kind of terrain it is or when it'll be released, but the work is pretty much in the inception phase right now. According to our art guys, the new reserve is going to be "glorious", and it's something we all are looking forward to.

Known issues

Because of the holiday season, there has been a backlog of mostly web-related issues, which have been an annoyance for lots of players, including 'Previous competitions' not working properly, avatars disappearing etc. You can find the complete list here. Once our backend staff is back to the office this week, they'll be looking to start working on them. We apologize to those of you who have been affected and had to wait for those problems to be resolved!

Turkey hunting revamp

Today one of our most unpopular, although unjustly, species has received an overhaul, which will hopefully help it to rise to theHunter stardom. To be specific, we've released decoys, a new "locator" caller and introduced some tweaks to the bird's AI; the details can be found in Björn's release notes. Go give the new equipment a try and let us know your feedback!

That's it from us for today, happy hunting!
14 comments
Read more
Reviews
"The Hunter offers the most compelling hunting experience ever offered by a PC game."
MMO Reviews

"This game looks incredible, the graphics are simply astonishing"
90% – Retro Game Shelf

"The complete experience of tracking and hunting an animal is highly-rewarding and simply not found in other games."
88% – Gaming Nexus

About the Game
The most realistic online hunting game ever produced. Experience the thrill of the hunt in huge realistic environments using everything from crossbows to state of the art bolt action rifles. Realistic animal behavior and persistent online features provides a living world where you can roam casually or compete with other players for glory and fame.
Go hunting with your friends in multiplayer with up to 8 players - or explore the seven diverse and immersive hunting reserves in the ever evolving world of theHunter by yourself.
Key Features
Hunt 18 different species including Black Bear, Brown Bear, Moose, Whitetail Deer, Turkey, Pheasant, Coyote, Red Fox, Roosevelt Elk, Wild Boar, Red Deer, Roe Deer, Mule Deer, Blacktail Deer, Feral Hog, Mallard, Canada Goose & Cottontail Rabbit.

Explore 7 different huge environments with state-of-the-art graphics, complete with day cycle and weather effects.

Co-op multiplayer with up to 8 friends

Extensive online features. Increase your skills, see statistics and trophy shots. Participate in competitions and leaderboards or take on challenging missions and achievements.

theHunter is continuously updated with new species, environments, equipment and features.
Progression & Acquiring Items In The Game
Two huntable species (Mule Deer, Cottontail Rabbit), a weapon (.243 Bolt-Action Rifle) and a bunch of additional equipment are available for free when first entering the game. Additional items such as weapons, species licenses and ammo can be acquired with gm$, the in-game currency that can be earned through play, or em$, the in-game currency that can be earned through winning competitions or purchase for real money.
There are several different types of skills in the game that increase when players use items & hunt various species. As these skills increase, more abilities get unlocked, such as the ability to tell weight & gender from animal tracks and steadier aim for weapons.
Achievements can be earned through diverse in-game activities. Each achievement adds to your HunterScore, which can be used as a progression comparison vs. other players. Additionally, increasing the HunterScore unlocks upgrade items such as pouches & holsters.
System Requirements
Minimum:


OS: Windows ® 8/7/Vista/XP

Processor: Dual core from Intel or AMD at 2 GHz

Memory: 2 GB RAM

Graphics: NVidia GeForce 8800, ATI/AMD Radeon HD 2400

DirectX: Version 9.0c

Network: Broadband Internet connection

Hard Drive: 7 GB available space

Sound Card: DirectX Compatible
Helpful customer reviews
Title:
theHunter
Genre:
Free to Play
,
Simulation
,
Sports
Developer:
Expansive Worlds
,
Avalanche Studios
Publisher:
Expansive Worlds
,
Avalanche Studios
Release Date:
Jun 3, 2014
Languages:
| | Interface | Full audio | Subtitles |
| --- | --- | --- | --- |
| English | | | |
| French | | | |
| Italian | | | |
| German | | | |
| Spanish | | | |
| Czech | | | |
| Danish | | | |
| Dutch | | | |
| Finnish | | | |
| Hungarian | | | |
| Norwegian | | | |
| Polish | | | |
| Portuguese | | | |
| Portuguese-Brazil | | | |
| Russian | | | |
| Swedish | | | |
| Turkish | | | |
See all 17 supported languages