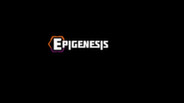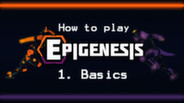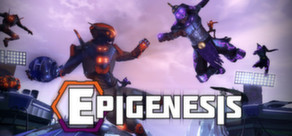 Epigenesis is an online multiplayer sports/FPS game in which two sides are locked in a never-ending fight for world domination by playing ball. In this non-lethal ballgame of the future, players leap across platforms suspended high up in the air trying to get a ball located in the middle of the arena and score goals against their...
Utgivningsdatum: 1 Nov 2013
Titta på alla 2 trailers
Early Access-spel
Få omedelbar tillgång och börja spela; bli inblandad i detta spel medan det utvecklas.
Note: This Early Access game may or may not change significantly over the course of development. If you are not excited to play this game in its current state, then you may want to wait until the game progresses further in development. Learn more
Vad utvecklaren säger:
Why Early Access?
"Epigenesis is in Early Access in order to balance out the game as well as making sure all features and maps are enjoyable! Our target audience is hardcore PC gamers who are fans of fast paced shooters such as Quake, Unreal Tournament and Tribes. It is important for us to get feedback from these players throughout development."
How long will this game be in Early Access?
"Epigenesis will be in Early access until the 1st of August, at which point it will be fully released!"
How is the full version planned to differ from the Early Access version?
"At release we'll include an in-game shop with in-game currency earned from performing daily missions. The shop will sell purely cosmetic items.
Currently Epigenesis has 6 maps, 5 of them supports bots. Full bot-support will be included in the final version. We're currently working on in-game shop items as well as a clearer UI to make it easier for new players to get into the game."
What is the current state of the Early Access version?
"Epigenesis is currently in late Beta-stage, meaning that the game is almost feature complete. If you boot up Epigenesis today and play it with your friends you would get a very near-finished feel of the experience we want to give our players. There are still bugs we're ironing out, but there will most likely not be any major changes in the game's gameplay before release."
Will the game be priced differently during and after Early Access?
"The Early Access price is 9.99$ / 8.99€ whereas the price for the full version is yet to be determined."
How are you planning on involving the Community in your development process?
"All community feedback will be greatly appreciated! This includes concerns regarding balancing and features. We're also organizing tournaments, occasionally with prizes!

There will be a launch tournament sponsored by Cooler Master with prizes for all the top three teams! Find more information on our website www.epigenesisthegame.com" Läs mer
Köp Epigenesis 4-Pack
Includes four copies of Epigenesis - Send the extra copies to your friends!
21 Juli 2014
Hello everyone!

We are now taking sign-ups for the Epigenesis release tournament sponsored by Cooler Master! Here is the full prize list:

1st Place: QuickFire XT Blue keyboard valued at 84,90€ and a Sirus C 2.2 Headset valued at 99€
2nd Place: QuickFire XT Blue keyboard valued at 84,90€
3rd Place: Havoc Mouse 49,90€

Teams are comprised of 3 members and each member will get the item(s) on the prize chart should they win! The tournament is held on the 15th - 17th of August.

We are taking a maximum of 24 teams and sign-up closes on the 13th of August, so head over to our sign-up page right now to get your spot!

Sign up here!

Admission is free of charge, due to shipping restrictions the tournament is open to European citizens only. There is no skill requirement for this tournament, anyone of any skill currently living in Europe is eligible to enter!

In other news, we are still hard at work getting the in-game shop ready for launch! It will be released with the game on the 1st of August together with Missions for players to complete in order to get in-game currency. Have any ideas for cool plant or ball skins you want us to make? Type it out in the comments!

Be sure to follow us on Facebook, Twitter, Youtube and our Website for additional information on what we are up to!

Until next time,
Michael 'Mahkul' Levall
3 kommentarer
Läs mer
9 Juli 2014
Today, we are finally announcing the launch date: Epigenesis will be available in full on the 1st of August this year!

We will also be hosting a release tournament with awesome Cooler Master as sponsors! Prizes will be given from Cooler Master's catalogue of gaming gear such as mice, headsets and keyboards. More info will be released soon together with info on how to sign up for the tournament!

The latest update of Epigenesis includes a new queueing system with one-button matchmaking, giving players an easier way to find and join matches. We hope that this will make it easier for players who want to get in quick for a few matches! Three new maps are also now available in the recently added single player mode: GranArena, MixedArena, and LegacyArena.

We are currently working on creating an in-game store for cosmetic items and daily missions! Currency will not be buy-able with real life money, but must be earned from completing missions in-game. We hope that this will attract players to spend more time in-game while having a clear goal to aim for.

You can now find official tutorials on how to play Epigenesis on our youtube channel! We will be releasing more tutorials as we approach launch.

Watch the release trailer and get your lazers ready for the next tournament!
2 kommentarer
Läs mer
Om spelet
Epigenesis
is an online multiplayer sports/FPS game in which two sides are locked in a never-ending fight for world domination by playing ball.
In this non-lethal ballgame of the future, players leap across platforms suspended high up in the air trying to get a ball located in the middle of the arena and score goals against their opponents. Each player carries a gravity cannon capable of pushing enemies (and friends) down from the heights of the arena.
When a player scores, he receives a genetically modified super-seed and gets the opportunity to plant it onto a platform to capture it. To win the game you must capture towers and construct a node system from your goal post all the way to your opponents' goal post. If this hasn't happened by the time that the clock reaches zero, the team with the most scores win!
Teamwork, tactics and precision is key to win
eternal glory
in a game of
Epigenesis
!
Visit our official
website
,
facebook
and
twitter
for regular updates and news about Epigenesis!
Remember to visit our official
youtube channel
for more in-depth tutorials on how to play Epigenesis!
Cooler Master Cup

Click on the image above to get to the sign-up page for the Epigenesis Release Tournament sponsored by
Cooler Master!
The admission is free and all top three teams get prizes from Cooler Master's PC gaming catalogue. We only take 24 teams and the final sign-up date is the 13th of August, so sign up today to ensure your spot in the tournament! The tournament is open to European citizens of any skill as long as you have a team of three!
What people are saying
"When you see the trailer you'll understand why it won this year's Make Something Unreal contest: it looks brill."
-
PCGamesN
"It's just crazy enough to work, and where it wasn't crazy enough of its own accord, developer Dead Shark Triplepunch (yes, that's their real name) just added tornadoes. Done and done."
-
Rock Paper Shotgun
"Judges praised Epigenesis for its ingenious concept, engaging gameplay and clever use of a scientific concept inspired by the theme for this year's competition."
-
UnrealEngine
Key Features
Ball Sport of the Future
Play a ball as well as a domination 5-on-5 game on top of tall towers and platforms!

Fast-paced high-altitude Action
Equipped with jumping-jets, players will have to time their jumps or suffer steep falls.

Non-lethal combat with surgical precision
All weapons used are non-lethal force-based gear. Push your opponents down from the platforms and boost your friends towards the goal!

One-time use pickup abilities
Tactically use the Grapple, Dash or Shockwave to further advance your goal-scoring conquest!

Customize your loadouts
There are 6 plants with unique abilites as well as 5 different passive stat-boosts for you and your team. Discuss combinations with your team and choose the plants that best fit your playstyle!

6 maps
Play ball on 6 different arenas constructed across the world of Epigenesis!

In-game cosmetics shop (not yet available)
Earn in-game currency by proving your worth in daily missions and spend it on cosmetic items.

Single-player and bots
Internet downed or just want to hone your skills? Face-off the bots of Epigenesis or have them join your multiplayer matches!

Systemkrav
Minimum:


OS: Windows XP, Windows Vista, Windows 7, Windows 8

Processor: Dual Core 2.0Ghz

Memory: 2 GB RAM

Graphics: GeForce GT600+, Radeon HD 7400+

DirectX: Version 9.0c

Network: Broadband Internet connection

Hard Drive: 1 GB available space

Sound Card: Windows Compatible Sound Card
Recommended:


OS: Windows XP, Windows Vista, Windows 7, Windows 8

Processor: Quad Core 2.0Ghz

Memory: 4 GB RAM

Graphics: GeForce GTX 650+, Radeon HD 7750+

DirectX: Version 11

Network: Broadband Internet connection

Hard Drive: 2 GB available space

Sound Card: Windows Compatible Sound Card
Hjälpsamma kundrecensioner
Titel:
Epigenesis
Genre:
Action
,
Indie
,
Sport
,
Early Access
Utvecklare:
Dead Shark Triplepunch
Utgivare:
Dead Shark Triplepunch
Utgivningsdatum:
1 Nov 2013
Språk:
| | Gränssnitt | Fullt ljud | Undertexter |
| --- | --- | --- | --- |
| Engelska | | | |
Priser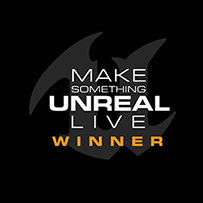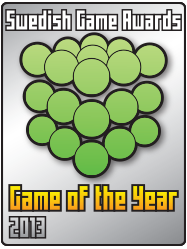 Winner of Make Something Unreal Live 2013
Game of the Year Swedish Game Awards 2013
Game Concept Challenge Winner 2013