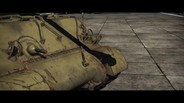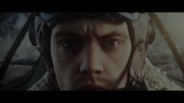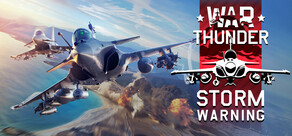 War Thunder is a next generation MMO combat game dedicated to World War II military aviation, armored vehicles, and fleets. You will take part in all of the major combat battles, fighting with real players all over the world.
Release Date: Aug 15, 2013
Watch all 3 trailers
Buy War Thunder - Steam Pack
War Thunder Steam Pack includes premium airplanes, two single-player campaigns, one month of Premium account upgrades, and 1700 Golden Eagles!
Downloadable Content For This Game
August 21st, 2014
Born on July 1st 1916 in London, Roland Robert Stanford Tuck left school at the age of 16 to join the Merchant Navy. During his two years at sea, Tuck acquired a Lee-Enfield 0.303 rifle which he used to use for target practice against sharks, laying the foundation for the gunnery skills he would later be famous for.

Whilst on leave in September 1935, Tuck was attracted by an advert to join the RAF and duly applied, being called up for basic training at RAF Uxbridge in September. Following his two weeks of drill and lectures he then reported to No.3 Flying Training School at Grantham to fly the Avro Tutor. Tuck's early days as an aviator were less than successful; he was well behind schedule when he finally flew his first solo in October. However, after successfully completing his training he was awarded his pilot's wings in August 1936 and was posted to No.65 Squadron flying Gloster Gladiators at RAF Hornchurch.

On January 18th 1938 Tuck was involved in a fatal accident where his formation of three Gladiators encountered severe turbulence, resulting in his aircraft impacting with that of F/Sgt Gaskell. Gaskell was killed on impact but Tuck was able to parachute to safety, although a bracing wire ripped across his face leaving him with a permanent scar. Absolved of any blame, Tuck was flying again only nine days later.

In May 1940 Tuck was transferred to No.92 Squadron at RAF Croydon, under the command of Squadron Leader Roger Bushell, who would later become famous as one of the masterminds behind 'The Great Escape.' On May 23rd, whilst flying a patrol over Dunkirk, the squadron were jumped by a staffel of Bf109s. In the ensuing dogfight Tuck shot down his first enemy aircraft. That afternoon No.92 Sqn again took to the skies, this time with Tuck shooting down two Bf110s. However, Sqn Ldr Bushell was also shot down and captured on May 23rd and Tuck was given temporary command of No.92 Sqn. The remainder of the month saw Tuck leading No.92 into action again and again, increasing his personal tally of victories and leading to his award of a Distinguished Flying Cross.

In June 1940 Tuck was sent to Farnborough to take part in trials of a captured Bf109E and the new Spitfire Mk.IIa. He described the Bf109 as a delightful aircraft, but believed the Spitfire to have the edge in maneuverability. July and early August saw a return to the front line and more patrols from Pembrey in South Wales before being ordered to No.11 Group in South East England during the height of the Battle of Britain. He shot down three German bombers in two days before he himself was shot down on August 18th, although he again managed to parachute to safety.

On September 11th Tuck was promoted to Acting Squadron Leader and given command of No.257 Squadron at Martlesham; the move was not completely welcome as Tuck did not take to the Hurricane well after over 1000 hours logged on Spitfires. Whilst he later acknowledged its robustness and stability, he thought it cumbersome as a fighter. Emulating the superior tactics used by the Luftwaffe, Tuck taught his squadron to fly in loose pairs rather than the RAF's doctrinal tight vics of three. By the end of the month, Tuck was leading a wing of three squadrons of Hurricanes. After his successful leadership during the climax of the battle, a bar was added to Tuck's DFC in October 1940. In January 1941 he was awarded the Distinguished Service Order. He dismissed his success as luck.

No.257 Squadron converted to the new 20mm cannon armed Hurricane Mk.IIc, a change Tuck welcomed. He led his squadron in day and night sorties against enemy raiders throughout spring, resulting in a second bar to his DFC. On June 21st, whilst flying alone off the coast of England, he was jumped by three Bf109s. He shot down two and damaged a third, forcing it to break off and retreat before he nursed his crippled Hurricane towards home but was later forced to jump when the engine caught fire.

In July he was promoted to Wing Commander and took command of the Duxford Wing, made up of Typhoons, P-39s and Spitfires. Whilst he did like the Typhoon, the Spitfire Mk.V was his aircraft of choice. After several months of leading the Wing over occupied France, Tuck was sent to the United States to share his experience with Britain's ally. He returned to take command of the Biggin Hill Wing at the end of the year.

On January 28th 1942, Tuck led Flying Officer Bob Harley in a two Spitfire strike against an alcohol distillery at Hesdin in Northern France. After successfully attacking their target the two continued to look for targets of opportunity, attacking a German truck and then a steam engine. He was hit by ground fire and positioned to carry out a forced landing. He was again shot at and so destroyed an enemy AA truck before crash landing in a field where he was captured.

Oberst Adolf Galland heard of Tuck's capture and invited the RAF pilot to dine with him and his pilots before he was then taken to Stalag Luft III POW camp. There, he met his former CO Roger Bushell. Tuck was involved in several escape attempts during his time at Stalag Luft III, but was transferred to a different camp before the 'Great Escape' took place. In January 1945, during a prisoner move, Tuck and Polish airman Zbishek Kustrzynski were able to escape and make contact with advancing Soviet forces. They were returned to the UK in March 1945.

Tuck remainder in the RAF until 1949, becoming a farmer in Kent before he passed away at the age of 70 in May 1987. In the years following the end of the Second World War, he became close friends with several German pilots, including Gunther Rall and Adolf Galland. This relationship helped foster a much closer bond between the two aviation communities of Britain and Germany post war. He was credited with 29 confirmed kills and 8 probables, although post war investigations uncovered a possible 30th kill. His colleagues, both pilots and ground crew, remember him fondly as a level headed, down to earth and approachable leader.
2 comments
Read more
August 20th, 2014
After enduring some 69 years of political and military influence and occupation under the Imperial Japanese auspices the People of Korea's future was now on the 15 August 1945 or Juche 34, firmly in their hands, during the political upheavals of the following years the military of the now divided korea's began the process of organising for an uncertain future.

In the years after the occupation and the formation of the Democratic People's Republic of Korea and under the direction of Kim Il-sung the KPAF or Korean Peoples Army Air Force was created based on the locally operated associations the Aviation Association of Korea was formed. The KPAF was formed as a individual unit on the 20th of august 1948.

On the 25th of June, the Korean year of Juche 49 or 1950 for the rest of you, the North Korean People's Air Force (KPAF) is reported to have consisted of some 130 aircraft and a few thousand pilots and ground crew. During the first phase of the war these aircraft were more than a match for the South Korean air units which initially consisted of AT-6's and small liaison and observation aircraft. This period of grace would however not last long. During the Fatherland Liberation War which we now generally refer to as the Korean war, the air superiority of the KPAF was quickly eroded by the massive airpower deployed by the United States and United Nations air forces.

North Korean aircraft first did battle with US aircraft over the Suwon Airfield on the 27th of june 1950. When North Korean La-7 fighter aircraft raided Kimpo and Suwon Airfields, the USAF aircraft tasked with the area's defence engaged the enemy in the first air battles of the war. Faced with the overwhelming air power of the USAF, the KPAF would lose six pilots and seven fighters, the US would claim this as the highest number of USAF aerial victories in one day for all of 1950.

The KPAF La-7 and IL-10 aircraft were easily outmatched and out numbered by the F-82 Twin Mustang and F-80C Shooting Star aircraft, which were flown by many US pilots with extensive experience during the Pacific war. This imbalance would soon be rectified by the appearance of Pilots from China and Russia, new aircraft were also soon on the way and these aircraft would come as an unwelcome shock to the UN pilots flying against them.

During the Korean Peninsular war of 1950-1953 the KPA would continue to operate air units in the defence of the DPRK, a tradition they uphold to this day. During this war the DPRK would claim the following.

"The KPA killed and captured 1,567,000 including 405,000 US soldiers, destroyed and captured over 12,200 aircrafts, over 560 vessels of different kinds, 3,250 tanks and armored vehicles, 13,000 trucks, 7,695 artillery and other numerous combat equipment. It is 2.3 fold the size of losses suffered by the US in the 4-year¬long Pacific War in the period of the Second World War." - DPRK official statement.

One question yet remains, So who is History written by if not the Victors?

Aaron "anglomanii" Lentz
6 comments
Read more
About the Game
War Thunder
is a next generation MMO combat game dedicated to World War II military aviation, armored vehicles, and fleets. You will take part in all of the major combat battles, fighting with real players all over the world.
War Thunder
offers a highly detailed and personalized aviation experience, giving players access to hundreds models of planes with detailed cockpits, dozens of upgradeable weapons, and flying skills that can be honed and improved with each mission. Thanks to the game's painstaking attention to detail, you'll truly feel like a World War II fighter pilot as you plunge into battle.
The genuine World War II experience isn't limited to the skies. The massive historical battles featured in War Thunder cannot be fought by aviation alone, so the game will also expose players to combat on land and at sea. Currently the game is in open beta stage and full functionality is yet to come.
Features Include
Varied PvP-experiences set in full-scale combat missions

Multiple settings options allow advanced virtual pilots and beginners to enjoy playing the game together

Rich PvE content: dynamic campaigns, solo missions, mission editor, and much more for single-player and cooperative gameplay

Impressive diversity includes detailed models of planes and their cockpits, as well as tanks and ships

Astonishing graphics, authentic sound effects, and beautiful music
PC System Requirements
Minimum:


OS: Windows XP SP2, Windows Vista SP1, Windows 7, Windows 8

Processor: 2,2 GHz

Memory: 1 GB RAM

Graphics: Nvidia GeForce 7XXX series or higher; AMD Radeon 1XXX series or higher

DirectX: Version 9.0c

Network: Broadband Internet connection

Hard Drive: 8 GB available space
Recommended:


OS: Windows 7,

Processor: dual-core 2,4 GHz

Memory: 4 GB RAM

Graphics: Nvidia GeForce 460 or higher

DirectX: Version 9.0c

Network: Broadband Internet connection

Hard Drive: 8 GB available space
Mac System Requirements
Minimum:


OS: 10.9 Mavericks

Processor: Intel Core i7

Memory: 4 GB RAM

Graphics: AMD/Nvidia/Intel HD 4000

Network: Broadband Internet connection

Hard Drive: 8 GB available space
Recommended:


OS: 10.9.2 Mavericks

Processor: Intel Core i7

Memory: 8 GB RAM

Graphics: AMD/Nvidia

Network: Broadband Internet connection

Hard Drive: 8 GB available space
© 2009—2014 by Gaijin Entertainment. Gaijin and War Thunder are trademarks and/or registered trademarks of Gaijin Entertainment or its licensors, all other logos are trademarks of their respective owners.
XF5F-1 Skyrocket, XP-50, F4F-3 Wildcat, F4F-4 Wildcat, F4U-1A Corsair, F4U-1B Corsair, F4U-1C Corsair, F6F-3 Hellcat, F9F-2 Panther, F9F-5 Panther, OS2U-1 Kingfisher, OS2U-3 Kingfisher, P‑47D-25 Thunderbolt, and P-47D-28 Thunderbolt are trademarks of Northrop Grumman Systems Corporation and are used under license to Gaijin Entertainment Corporation.
Helpful customer reviews
Awards