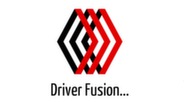 The complete solution to manage and monitor devices and their drivers. Install, uninstall, backup, restore and download drivers with ease. The effortless health check, with an automatic driver updater to update outdated drivers and install missing drivers, can scan and fix detected issues quickly.
Release Date: Sep 12, 2014
Watch HD video
September 12
Driver Fusion 2.5 has been released and is available for download. This release focuses on improving the interface and user experience. Below you will find the release notes containing all the changes.

New features:

[Premium] Health check - Community suggested feature - You can now exclude a device or available driver in health check. This enables you to keep the current driver if you know that the driver is fine as is.

[Premium] Device control & health check - Improved the performance of retrieving device properties on Windows Vista and higher.

Reporting - Added a report that you can send to Treexy for diagnostic purposes.

Localization - Improved the Chinese (Simplified) translation with special thanks to YanJun Sun.
Changed features:
[Premium] Reporting - The reporting feature has been moved from device control to settings.

Health check - The additional driver information, such as the provider and release date, can now be accessed directly instead of through the tooltip of the driver.

Starting - Improved the startup time of Driver Fusion by about 10%.

Interface - The settings menu has been redesign for consistency.

Interface - All links are now colored to make them more distinguishable.

Interface - Most interface elements in health check and driver families now change their background color when you hover over them.
Resolved issues:
Interface - Localized dates could in some cases not display in accordance with the regional settings of Windows.

Interface - Adding a new outdated driver in health check could occasionally cause the interface to stop responding for a short time.
0 comments
Read more
August 15
Driver Fusion 2.4 has been released and is available for download. Below you will find the release notes containing all the changes.

Changed features:

Health check - Improved matching of drivers with common identifiers used among manufacturers.

Interface - Inconsistent alignment of update available text.

Connectivity - Improved handling of network problems.
Resolved issues:
[Premium] Device control & health check - Devices could in some cases not show any installed driver, especially with network adapters, even though there was a driver installed.

[Premium] Device control & health check - Driver install could sometimes fail due to some files not being able to download.

Starting/closing - Searching while loading devices could occasionally cause Driver Fusion to freeze or close unintentionally.

Interface - Increased the maximum input length of most text boxes.
0 comments
Read more
Reviews
"Driver Fusion is looking pretty sweet."
PC Gamer

"A program that most PC users should download."
XfactorGaming

"Driver Fusion is a handy solution."
Softpedia

Steam Greenlight
Just Updated
We just updated Driver Fusion with an automatic driver updater to update outdated drivers and install missing drivers, as well as many improvements and fixes!
About the Software
Driver Fusion is the complete device and driver solution for your PC that can manage and monitor your devices and their drivers. You can install and uninstall drivers with Driver Fusion, including the ability to backup, restore and download drivers with ease. The effortless health check, including an automatic driver updater to update outdated drivers and install missing drivers, lets you scan and fix detected issues quickly. Furthermore, you can disable, enable and restart devices while Windows is running. With our cloud-powered removal engine you can delete the driver entries that are left behind by the normal uninstallers, which is especially useful when you are updating a driver or changing a device.
In addition, Driver Fusion can help you to identify devices that Windows does not recognize, generate a device and driver report, backup and restore your desktop icons and screen resolution, or read the sensor values of your devices. Driver Fusion provides you with all the information that you need to know about your devices and their drivers, allowing you to detect and solve problems or simply find your computer specifications in one place.
Get started today and take advantage of the wide and growing range of features that Driver Fusion has to offer and keep your PC running as efficiently and effectively as possible.
To try Driver Fusion,
install the demo for free
. Unlock the premium features by purchasing.
Smart Removal
Intelligent system scan to get the best removal of drivers possible.

Desktop Resolution
Save your screen resolution and restore it after system updates with ease.

Driver Database
Delivers advanced detection of entries from your drivers.

Custom Filters
Create your own or extend existing filters to remove any entry that you want.

Vendor Support
Wide vendor support, including AMD / ATi, ASUS, Intel, NVIDIA, Logitech, HP, Microsoft, Marvell, Realtek and Creative.

Desktop Icons
Backup or restore the desktop icon layout. No need for manual arrangement ever again.

History
View or restore the performed maintenance actions, such as the removal of drivers.

Localization
An interface that is available in 71 different languages such as English, Dutch, German, Japanese, Spanish and Russian.

Process Assist
Automatically stops blocking processes and services to assist with driver removal.
Premium Features
All of the demo features, plus:
Device Control
With device control you can view and manage the devices and drivers installed on your computer and check to see if they are working properly. You can view all device and driver information that you can possibly need for troubleshooting, including in use or reserved device resources and in use driver files. You can also use device control to install or uninstall drivers, disable or restart devices, and scan for hardware changes.

Health Check
Everyone wants their computer to be reliable and run smoothly. Health check analyses your computer's health and helps you to easily fix detected issues such as outdated or missing drivers. It helps you to keep your computer up-to-date by automatically detecting and installing the latest drivers through the automatic driver updater. Our online driver database is constantly updated, ensuring that you have access to the latest driver versions. New drivers often improve stability and performance by fixing existing problems or by introducing new features. With health check you can also create a backup of all installed drivers at once. A driver backup can be used to easily revert to a previous version or to install all drivers automatically if you reinstall Windows.

Device Identifier
If you discover an unknown device with a yellow question mark in your system, it usually means that Windows does not recognize the device or that a wrong driver is installed. But what if you do not know the manufacturer of the device or are unable to locate the required information? With device identifier you can identify the type, name, and manufacturer of any device by searching through our ever expanding device database. After the device is identified, you can immediately search online for the discovered information.

Driver Backup & Online
If you install or update Windows it is likely that you invest a considerable amount of time and energy in finding the correct drivers. You can either use driver backup to create a backup of existing drivers first, or you can rely on driver online to download and install drivers for your devices with ease through our ever expanding online driver database. This feature is also helpful if you encounter problems with your computer or devices, or if you want to revert or update a driver to another version.

System Protection
System protection is a feature that creates and saves information about your computer's system files and settings. This information is saved in restore points. The restore points are automatically created before key changes are made to the system, such as the removal of a driver. You can use these restore points in System Restore, which helps you to restore your computer's system files and settings to an earlier point in time. With system protection you can always decide to go back to a previous system configuration and it can even save your desktop icons and resolution for you.

Enhanced Removal Mode
If you ever tried to delete driver family entries you might have noticed that there are usually several entries left behind. The demo version of Driver Fusion is not able to delete files, directories and registry entries that are currently protected, locked or in use by the operating system, other users, or programs. You can rely on Driver Fusion Premium to automatically take several additional measures through safe Windows procedures to delete these entries, ensuring that the driver families leave absolutely no trace behind.

Monitor
Monitor gives you insight into your computer sensors, such as power usage, temperature and clock speed. You can monitor sensor information from your processor, graphic card, motherboard, hard drive and fans. The majority of devices from Intel, AMD and NVIDIA are supported but not all devices have sensors or can be monitored. Device support will continue to grow over time.

Reporting
The reporting feature allows you to generate reports from your system or from maintenance actions. Reports are provided in an easy to read, formatted design that you can view and print using any web browser. The reporting feature is also ideal for doing analysis and can be easily used in papers or other documents. A system report is perfect for creating a reminder of the original configuration or for sharing your system specifications with others.

Top Priority Support
We provide support in two languages (English and Dutch) for our users around the world. With Driver Fusion Premium all your support issues will be given top priority as well as any feature requests that you might have. And best of all, Treexy does not charge you extra for support.

Cloud Driver Database
The cloud-powered database provides a flexible and powerful feature that significantly improves the analysis and detection of driver family entries for the cleaning process. It gives you direct access to possible new driver family entries instantly, without having to wait for the next product update. And perhaps best of all, Driver Fusion does it all automatically for you.
Upcoming Features
All upcoming features will be delivered completely free of charge to all customers!
System Requirements
Minimum:


OS: Windows XP

Memory: 256 MB RAM

Graphics: Any

Hard Drive: 60 MB available space
Driver Fusion™ © 2012-2014 Treexy. Published and distributed by Treexy. All other trademarks are the property of their respecitive owners. All rights reserved.
Helpful customer reviews
12 of 16 people (75%) found this review helpful
3.6 hrs on record
For some reason, issues from original reviews just disappeared one day. I was wrong to blame the developer for tech issues on my side.

Original review: I really want to like this, but only 2 driver updates ever actually worked, the others all fail no matter what.
12 of 17 people (71%) found this review helpful
5.6 hrs on record
It works, but I would have preffered being able to test updating drivers manually and to know have more logs and entries when an update failed.

Otherwise this is a good idea and the product works.

The price however feels high, but I suspect a lot of time need to be spent checking drivers updates from different hardware vendors too. Still I think it could lose about 25%.
10 of 14 people (71%) found this review helpful
6.5 hrs on record
Well, it works pretty darn well, better than any other software I've tried at maintaining your system's drivers. You do however still need to have a good understanding of what you are doing as updating things like your sata raid drivers can still result in an unbootable system. I would highly recommend this software at this point for anyone who understands the caveats of driver installations / upgrades and just wants to speed the entire process up.
9 of 13 people (69%) found this review helpful
0.8 hrs on record
This program updates 26 drivers on my PC that I wouldn't have found on the internet or cared about in the first place. Not sure if there is any benefit to it (hopefully), but at least it works, and very well so!

However, the much required WLAN update on my GF's laptop was not found by this tool (ok maybe it already had the newest version, who knows...), so there are limitations on older machines to be aware of.

It's expensive, but for setups aquired from here on in this is a valuable time saver!

Buy this:
-as a last resort if you got issues with your comp
-if you service more than one computer, reinstall stuff frequently, etc.
-if you value your time more than your money.
10 of 15 people (67%) found this review helpful
0.9 hrs on record
A must have for PC builders and enthusiasts. Even if you think you have kept everything up to date, Driver Fusion digs deep enough to find something you missed and Premium takes care of fixing it for you.
155 of 180 people (86%) found this review helpful
2.4 hrs on record
As you can read below, my original review was negative, but Treexy came through with the missing functionality and I can now recommend it as a one-stop driver management solution. The latest version now scans your PC for missing or outdated drivers, offers to download and install the new drivers (you can choose which ones you want), and then does so with one click, creating a system restore point before applying the changes. Optionally, and by default, it will back up your current drivers before making any changes as a double protection, and restoring the drivers through Driver Fusion is less dangerous than reverting to a system restore point if you make any changes to your system in the meantime.

The developer's has demonstrated commitment to improving the product, proactive follow-up, and that they don't just promise, they deliver. Well done, Treexy!

Original (and retracted) review, for context:

Unfortunately, this program stops short of actually being useful. It won't find better or newer drivers for you. It won't download them or install them. It just gives a different view of information that can already be obtained through standard utilities. It does identify the files and registry entries that are associated with a driver, which could come in handy, but it in no way justifies the claim of being "the complete device and driver solution for your PC". If you don't already know how to manage device drivers, this program won't help you a bit. If you do know how to manage them, the assistance it brings is minimal.
Software Details
Title:
Driver Fusion Premium
Genre:
Utilities
Developer:
Treexy
Publisher:
Treexy
Release Date:
Sep 12, 2014
Languages:
| | Interface | Full audio | Subtitles |
| --- | --- | --- | --- |
| English | | | |
| French | | | |
| Italian | | | |
| German | | | |
| Spanish | | | |
| Arabic | | | |
| Bulgarian | | | |
| Czech | | | |
| Danish | | | |
| Dutch | | | |
| Finnish | | | |
| Greek | | | |
| Hungarian | | | |
| Japanese | | | |
| Korean | | | |
| Norwegian | | | |
| Polish | | | |
| Portuguese | | | |
| Romanian | | | |
| Russian | | | |
| Simplified Chinese | | | |
| Swedish | | | |
| Thai | | | |
| Turkish | | | |
| Traditional Chinese | | | |
| Ukrainian | | | |
See all 26 supported languages