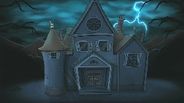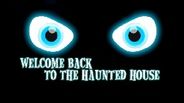 Dare to be scared! After 30 years, Atari's classic groundbreaking game is back - with all-new scream-worthy chills and thrills!
Release Date: Sep 28, 2010
Watch all 2 trailers
About the Game
Dare to be scared! After 30 years, Atari's classic groundbreaking game is back - with all-new scream-worthy chills and thrills! With spooky enemies lurking around every corner, are you brave enough to enter the Haunted House?
KEY FEATURES:
Explore the dark depths of Graves Mansion - find your way through 20 dark and eerie levels - just don't let the ghosts send you running scared!

Uncover dark secrets - solve the mystery of what happened to your long-lost grandfather!

System Requirements
OS: Windows XP SP2, Vista SP2, 7 32-bit only (64-bit operating systems are not supported)

Processor: Intel Core2 Duo E4300 or AMD Athlon X2 +3800

Memory: 1GB

Graphics: ATI Radeon X1800, Intel Core i3/i5 HD 733mhz, NVIDIA GeForce 7950 (Intel GMA G43/G45/X4500 or lower video cards not supported)

DirectX®: DirectX 9.0c-compatible

Hard Drive: 1GB free

Sound: DirectX 9.0c-compatible

Haunted House © 2010 Atari Interactive, Inc. All rights reserved. Certain portions © 2010 Backbone Entertainment, Inc. All rights reserved. Developed by ImaginEngine, a Foundation 9 Entertainment studio. Published by Atari, Inc., New York, NY. Atari and the Atari logo are trademarks owned by Atari Interactive, Inc. All other trademarks are the property of their respective owners.
Helpful customer reviews
5 of 6 people (83%) found this review helpful
1,253 products in account
164 reviews
5.1 hrs on record
At first the game seems easy, but its a pretty good puzzle game that revolves around the use of magical colored lanterns to open secret doors and find levers. Not a long game, but hunting all the treasures which do nothing may be of interest? The goal is to save Grandpa!!! The bad part of the game is that the lanterns run out which can leave you trapped unable to complete a level, luckily their not long though so restarting isnt a big deal. Poor instructions means going old school when getting into fights, just figuring out how to beat a boss, or an enemy, such as the last boss where you just drop a bunch of Holy hand Grenades, yep those are in the game, its fun. Later levels are very dark testing your memory, providing a good challenge. magical weapons in the game are a few, if you put them down they only reappear randomly once, so carry those through the whole game, except that eye of horus it appears a few times.
nostalgia: Game is based on a very old atari 2600 cartridge which was played in a console that looked like it was made of wood, everything back then had wood grain. In the original haunted House you ran around as a set of eyes with a light, they pull off the update nicely. To check out the old game with all its classy Atari EXPLOSION sound effects because haunted houses are hardcore check out this link:
http://www.gamesloon.com/free-arcade-3/retro-games-8/haunted-house-atari-54815.html
Rating: 8/10 Value: $7.99
3 of 4 people (75%) found this review helpful
964 products in account
18 reviews
0.4 hrs on record
Unfortantely I it won't run on my computer. Steam won launch it. No idea why. Running Win 7. And specs to run Crysis 3.

If I can get it going, Ill update my review. For now I cannot recommend it.
Title:
Haunted House™
Genre:
Adventure
Developer:
ImagineEngline
Publisher:
Atari
Release Date:
Sep 28, 2010
Languages:
| | Interface | Full audio | Subtitles |
| --- | --- | --- | --- |
| English | | | |
| French | | | |
| German | | | |