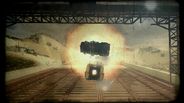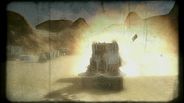 Battle up to five friends online in this over-the-top vehicular mayhem racer!
Release Date: Mar 17, 2011
Watch all 5 trailers
Notice: Base game now includes the vehicles: Kitty, Nucloid and the Veteran and tracks: Death Area 8, Airplane Cemetery and Abandoned Sawmill.
Buy Post Apocalyptic Mayhem
Buy Post Apocalyptic Mayhem 3-Pack
Packages that include this game
Buy Meridian4 Complete Pack
Includes 61 items: Gumboy - Crazy Adventures™, RIP - Trilogy™, Tank Universal, Space Trader: Merchant Marine, Penguins Arena: Sedna's World, Larva Mortus, Obulis, Chains, Nikopol: Secrets of the Immortals, Crash Time 2, Greed: Black Border, Gumboy Crazy Features, RIP 2 Strike Back, RIP 3: The Last Hero, Avencast: Rise of the Mage, Chrome, Chrome - SpecForce, Future Wars, Grotesque Tactics: Evil Heroes , Post Apocalyptic Mayhem, Scratches - Director's Cut, Still Life, Still Life 2, Syberia, Syberia II, Wasteland Angel, Post Mortem, Grotesque Tactics 2 – Dungeons and Donuts, Robin Hood: The Legend of Sherwood, Post Apocalyptic Mayhem: DLC - Chaos Pack, Stellar Impact, Stellar Impact - Support Ship DLC, Stellar Impact - Carrier Ship DLC, Stellar Impact - Artillery Ship DLC, Frontline Tactics - Sniper, Frontline Tactics - Close Quater Combat Soldier, Frontline Tactics - Medic, Frontline Tactics - Woodland Camouflage, Frontline Tactics - Ninja Camouflage, Frontline Tactics - Desert Camouflage, Frontline Tactics - Snow Camouflage, Frontline Tactics - Tiger Camouflage, Frontline Tactics - Golden Guns, Syder Arcade, Holy Avatar vs. Maidens of the Dead, Return to Mysterious Island, Return to Mysterious Island 2, Nostradamus: The Last Prophecy, Dracula: The Resurrection, Dracula 2: The Last Sanctuary, Dracula 3: The Path of the Dragon, Haegemonia: Legions of Iron, Haegemonia: The Solon Heritage, Iron Storm, Rhiannon: Curse of the Four Branches, Salammbô: Battle for Carthage, The Egyptian Prophecy: The Fate of Ramses, The Cameron Files: The Secret at Loch Ness, Necronomicon: The Dawning of Darkness, Selknam Defense, Space Hack
Downloadable Content For This Game
About the Game
Post Apocalyptic Mayhem
lets you race and battle heavily-modified vehicles through numerous breathtaking tracks and lay waste to other racers in over-the-top vehicular mayhem. You can use special vehicle abilities to cause spectacular destruction to enemy cars as you fight and speed to victory. You'll experience remarkable speeds, hilarious and violent weapons, reinforced vehicles and various exhilarating tracks.
The game offers various intense race modes to allow you to showcase both your driving and battling skills. PAM features an accessible physics-based driving model that allows you to sense the immense speed of all the post apocalyptic vehicles as well as feel every bone-jarring impact from both weapons and the tracks. Play single-player or battle up to five friends in online multiplayer mode.
Key Features:
Vehicles – PAM offers numerous post apocalyptic vehicles. All the Vehicles are heavily-modified and extremely menacing. All Vehicles are heavy-duty, reinforced and are able to take and give a lot abuse. The vehicles all look like they can quickly and easily travel over the newly scorched wasteland while effortlessly smashing other vehicle along the way.

Weapons – All of the vehicles have three unique and powerful abilities that they can use to severely damage opposition vehicles: one front attack, a side attack and a rear attack. A Player can receive these special abilities by picking up Special Ability Barrels that are placed throughout all of the tracks. When a vehicle runs over a Special Ability Barrel, the vehicle will gain that specific ability and the Player will be able to use it whenever they prefer.

Multiplayer – Intense Online Multiplayer racing for up to 6 players.

Environments – The PAM tracks will be able to give players numerous options while racing as well as create intense areas for the all important collisions. All Tracks will contain:


Awe-inspiring apocalyptic environments.

Various paths around certain areas of the tracks.

Funnel areas were players are forced to drive in close quarters with other vehicles.

Huge Jumps.

Numerous compelling and completely unique tracks.


Achievements – 35 Steam achievements to be earned and displayed proudly.

Online Leader Boards – Every kill, every race and every result will be recorded and uploaded to online leader boards for bragging rights and fueled competition.

System Requirements
OS: Windows® XP/Vista™/7

Processor: Intel P4 3.0GHz or similar AMD

Memory: 1GB RAM

Hard Disk Space: 1GB available space

Video Card: nVidia GeForce 6800 Ultra, ATi Radeon X1800 XT or better

DirectX®: 9.0c, June 2010 update

Sound: DirectX 9.0c support

2011 © Meridian4. All rights reserved. Post Apocalyptic Mayhem (PAM) is a trademark of Steel Monkeys International. All rights reserved. All other trademarks and copyrights are the properties of their respective owners.
Helpful customer reviews