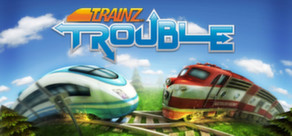 Just one wrong move could spell disaster! Can you keep the wheels in motion as trains speed to their various destinations?
Release Date: Aug 26, 2014
Watch HD video
About the Game
Speeding trains...Trouble on the tracks ahead...Just one wrong move could spell disaster! Can you keep the wheels in motion as trains speed to their various destinations?
Plan the route, change the junctions, time the stops, and avoid the trouble...it all sounds so simple! Rock-piles, level crossings and runaway trains are just a few of the obstacles in your way. Use your sharp mind to figure out the right path, and your fast fingers to tap in the right place at the right time.
And if at first you don't succeed...try, try and try again!
Loads of puzzles to solve, suitable for all ages. New levels provide new challenges and new gameplay features. We even supply some solutions and speed controls to make things easier if you need a helping hand.
Features:
quality puzzles for beginners to experts

awesome train crashes

gentle learning curve

spectacular train smashes

increasing difficulty as you solve each level

explosive train pile-ups

advanced 3D graphics

speeding runaway trains

in-game store to help you solve puzzles more easily

trains crashing into cars

more levels available for a small price

trains crashing into trains...and cows and deer and kangaroos

more levels coming soon!
System Requirements
Minimum:


OS: Windows 7

Processor: 2GHz Core 2 Duo

Memory: 2 GB RAM

Graphics: Nvidia Geforce 440 or higher

DirectX: Version 10

Hard Drive: 500 MB available space
Helpful customer reviews
5 of 7 people (71%) found this review helpful
1.8 hrs on record
After having played Train Town I had serious doubts about developer N3V's next game, Trainz Trouble, but it turns out I had nothing to worry about. In fact, it's one of the most fun and challenging (and also casual) puzzle games I've played to this date.

Trainz Trouble is a puzzle game at heart, aimed at the casual audience. Meaning anyone can pick up and play this without having to worry about difficult controls or deep mechanics. And even if it doesn't have very deep mechanics the puzzles it throws at you are at times quite challenging. You have to be stress resistant and be able to micromanage several trains at the same time.
It is possible to slow down time, or even speed it up if you know exactly what you're doing, but you'll usually have to think things through before you even start.
There are 4 settings; USA, UK, Germany and Australia and each country has their own set of rules.
USA wants you to ride around and micromanage several trains at the same time while collecting money from the banks and blowing up rocks. UK wants you to manage the traffic while riding around. Germany wants you to avoid collisions with high speed trains and in Australia you have to pay attention to (and redirect/outrun) a faster black train.
The real goal is to get to the end of the station without crashing into something. You can switch railroad track directions with the press of a mouse button and if you time it right and do this correctly you won't lose any stars at the end of the level, when you're being rated for all of your efforts. But things aren't really that easy. You sometimes have to time things and let trains wait before they should ride. You're usually dealing with multiple trains. So that makes this a game that requires both reflexes and brains.
Each of the countries has 15 levels but USA has 24 in total. But these extra levels are mostly for tutorial purposes. So in total there are 69 levels, which should be more than enough to keep you occupied for at least a couple of hours.

There's also an in-game store that I wasn't able to access. The button never lit up for me so I was never able to take a look at it. But there should be items in there to make things easier for you. As you can imagine I'm afraid that I can't give you any examples here.
The game also has the tendency to lose focus. I've had several times that I could click the mouse anywhere I want and the game would not respond to it. Alt+Tab didn't work, but restarting the game completely seemingly fixed the problem. It's a random, but frustrating problem and I recommend that you at least do not Alt+Tab while playing because that's one of the things that seems to break the game.

Graphically Trainz Trouble still isn't the most beautiful game out there and its graphics and style are reminiscent to the ones used in Train Town. It all looks sharp and since the game is viewed from an isometric viewpoint there's no real need to zoom in anyway.
It really is a very colorful game that mixes both exaggerated and realistic models and that's what gives it a unique look. I like it.
If you've ever been to the Big Thunder Mountain attraction in Disney Land you pretty much have an idea what the music sounds like. It sounds like hillbilly kind of music.
The sounds that the trains make sound realistic but not overly so and same goes for the explosions (which are fun to look at it, by the way !).

Trainz Trouble is a much, much better game than Train Town and I wish I had played this one first. It's definitely the better game between the two, even if they're both focused on entirely different audiences. If you like casual puzzle games, or if you just like trains in general, then you can't really pass up on Trainz Trouble. Choo choo !

[Rating: 74/100]
2 of 3 people (67%) found this review helpful
5.9 hrs on record
https://www.youtube.com/watch?v=wmte-I2K46I
Trainz Trouble is a fun puzzle game with the simple concept of getting the correct trains to the correct stations.
However this is not as easy as it sounds, with multiple trains using the same tracks that you have to prevent crashing by utilising signals, points and much much more.
The less you use the items avaliable to you the higher your rating.
+ Simple concept but frustratingly difficult at higher levels.
+ 4 world Regions with 50+ levels
+ Speed up and slow down traisn to alter difficulty level.
- Simple concept but frustratingly difficult at higher levels
- No map editor.
Title:
Trainz Trouble
Genre:
Casual
Developer:
N3V Games
Publisher:
N3V Games
Release Date:
Aug 26, 2014
Languages:
| | Interface | Full audio | Subtitles |
| --- | --- | --- | --- |
| English | | | |