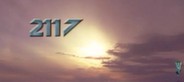 It's the year 2351, and you're a pilot trying to rise through the ranks all the way to glory. As a member of the Galactic Federation, you'll be granted more than 20 weapons to use in each pass-fail mission. Your goal is to defend the planet from attacking alien forces, and you'll put your skills into play across more than 30 campaigns.
Release Date: Apr 15, 2001
Watch HD video
About the Game
Imminent threat to the Federation rises in 2351. Velians intend to cast a shadow over every colony within the Federation in their rebellious uprising.
Velian unique military technology makes them almost invincible. And they has no intention to show any mercy.
As a Federation Pilot you must interfere with their plans and destroy Velian elite forces in a fierce battles over surface of the planets.
Key Game Features:
Accurate aircraft physics with realtime damage effects.

Over 200 different military vehicles and structures to destroy.

Wingmen support to aid in completion of mission objectives.

14 types of aircraft, with a choice of 16 different weapons.

Progressively increased control over craft and strategic objectives.

Branching campaigns for a variety of playing experiences.
System Requirements
Minimum:


OS: Windows 98/Me/2000/XP/Win7/Win8

Processor: Pentium II 266 MHz

Memory: 64 MB RAM

Graphics: 32 Mb RAM

Hard Drive: 750 MB available space

Additional Notes: Attention! You need to run the game as an Administrator.
Recommended:


OS: Windows 98/Me/2000/XP/Win7/Win8

Processor: Pentium II 450 MHz

Graphics: 64 Mb RAM

Hard Drive: 750 MB available space

Additional Notes: Attention! You need to run the game as an Administrator.
©2014 Buka Limited All rights reserved. Echelon is a trademark of Buka Limited and MADia Entertainment. All rights reserved. All other trademarks and copyrights are the properties of their respective owners.
Helpful customer reviews
15 of 18 people (83%) found this review helpful
1,050 products in account
2 reviews
1.4 hrs on record
There might be some nastalgia playing into my review of this game. It's recalls my favorite time in gaming, when titles like Terminal Velocity and Descent Dominated PC gaming. The tourtorial is a bit lacking so taking some time learning the controls from the options menu first will go a long way, the instant action option is a nice touch and multiplayer (with some system tweaking) is workable and entertaining at lans.

To address the Negative reviews:

There seems to be a trend of people assuming that this new wave of old games getting re-released on steam are similar to 'remakes' available on consoles. These are more like diving in the bargin bin at a local retailer. They aren't repolished with new fixes for modern machines, most will require a few extra steps to get running and this should be expected if you are buying anything before 2009. This one is no exception, luckily there aren't as many issues as with some other titles. I was able to get it up and running by right clicking on the gamelauncher.bat in the install folder and running as administrator. After running it once this way it launches fine from steam. Just so you don't think I have some odd setup that might be old enough to be compatible:

i7 3770k
16 gigs of ddr3
Geforce 780
Win7 x64
240gig SSD

50 of 130 people (38%) found this review helpful
1,114 products in account
38 reviews
19.3 hrs on record
Won't start at all. Had to use a tool to get 5 minutes for this review.
Don't buy till they fix it (probably never).

edit: Yes, I've tried runing it as administrator, but it still won't start.