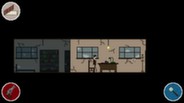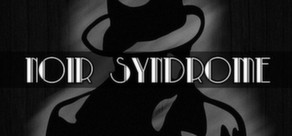 Noir Syndrome is a procedurally generated Detective Murder-Mystery with a new story every time! Featuring slick pixel art animations and a jazzy soundtrack, the player is thrown right in to a highly stylized vision of film noir.
Release Date: Apr 2, 2014
Watch HD video
July 29th, 2014
Noir Syndrome Version 1.6 will be releasing later this week. Compared to the past updates, this one is definitely on the larger side. An all new "Sandbox" mode that provides freedom from both time and hunger will allow players to experiment at their leisure. The other major change in this patch is the addition of hitmen. As you get closer to solving a case, the killer will hire hitmen to track you down and try to stop you. On the other hand, eliminating hitmen gives a substantial score bonus.

There's plenty more then just those major features, so check out the full patch notes below!

New Features:
- Added a new "Sandbox" mode (in addition to normal, hard, and impossible)
- Sandbox mode gives the player infinite hunger and infinite days
- Sandbox mode works in the Dinner Party as well, except there is still only 1 day
- You cannot earn score, unlock badges, purchase scraps, or complete challenges in Sandbox mode
- Added hired hitmen to the main game who will search for the detective
- The chance for a hitman to appear increases as clues, suspects, and days are accumulated
- Killing hitmen will not anger any factions and will prevent any more for a while
- Added unique screen overlays for each costume pair
Gameplay Changes:
- Camera shifted slightly so the player is more centric
- Each hitman eliminated will provide a significant score boost
- Hitmen will show up much sooner and much more often on Hard and Impossible modes
- NPCs may warn the player when a hitman is currently searching for them
- Slowed hostile NPC's initial shooting times slightly on all modes
- Slower shooting only affects the first shot, so players can load in and react better
Fixes and Improvements:
- The 'Costumes' menu now gives tips depending on how many scraps you currently own
- Replaced "Challenge Points" with "Hitmen Killed" in the 'Statistics' menu
- Challenge Points can still be viewed within the Notebook
- Minor AI improvements
- Minor bug fixes
0 comments
Read more
July 2nd, 2014
Noir Syndrome Version 1.5 is now available for all users!

As I had stated in the preview: if you've already played the game before the update, I recommend clicking 'Tutorial' and checking out the backstory. As for the Hunt Club, besides just being a new area to investigate, there are some mysterious happenings there. They don't just let anyone in on their secrets though - you'll have to figure that part out yourself.

If you missed the patch notes, take a quick look below to see what's new!

New Features:
- Added an Anubis intro story for new players (also shows up if you click 'Tutorial')
- New location added: The "Hunt Club"
- New optional subquests can be taken at The Hunt Club - if you can get in
- The UI will automatically hide itself if the mouse isn't used for a few seconds
Gameplay Changes:
- Hunger now displays as an exact number in the notebook for more precision
- Civilian/Police/Mob ID clues have been removed and replaced with a new key item
- Current bounties will display on Notebook page 4 with the challenges
- Added new hobby clues and combinations
- Added new first names for both men and women
- Tutorial slightly clarified
- Black market information cost reduced ($75->$50)
- Bullet prices slightly increased
Fixes and Improvements:
- Fixed incorrect evidence sometimes showing up
- The cursor will no longer be locked to the game screen in windowed mode
- Activated merchants will return to "not-selling" state if left alone for a few seconds
- Added an auditory cue when a challenge is completed
- Added advanced error logging
- AI improvements
- Minor bug fixes
1 comments
Read more
About the Game
Noir Syndrome
is a procedurally generated Detective Murder-Mystery with a new story every time! Featuring slick pixel art animations and a jazzy soundtrack, the player is thrown right in to a highly stylized vision of film noir. Visit locations, interrogate suspects, search for clues, and eventually solve the case before the killer escapes - or you wind up dead yourself.
Features:
Procedural generation: Murder mystery scenarios with a new culprit and clues each time, every play-through is unique.

Permanent choices: NPCs, interactions, death, and a slew of other features will all persist until a new game is started. Every action counts!

Notebook: Collect vital clues in the detective's notebook to help narrow down suspects and solve the case.

Investigation: Interact with and examine numerous objects and characters in a number of environments in the search for more information on the killer.

Countdown: Given a set number of days to solve the mystery, each area visited will decrement the time left, adding to the urgency of every case.

Freedom of choice: Attempt to solve the case, or live out your remaining time doing as you please - be it fighting the law, going after gang members, or just seeing the city.

Gunplay: Combat is generally to be avoided as a single bullet will take down the player. However, when necessary, the revolver is always available for use.

Badges: Complete a variety of challenges to earn unique badges which directly influence future playthroughs.

Statistics and Scores: Statistics and high scores for a wide variety of topics will persist through every game.

Costumes: Multiple unlockable costumes can be earned in game. Play as the default male or female detective, or unlock a variety of new outfits.

Challenges: Optional challenges unrelated to the main case are generated each game. Every challenge completed provides permanent bonuses to all playthroughs.
PC System Requirements
Minimum:


OS: Windows XP

Processor: Intel Core 2 Duo

Memory: 1 GB RAM

Graphics: Intel Core HD Graphics (2000/3000), or dedicated GPU with OpenGL Support

Hard Drive: 200 MB available space

Sound Card: OpenAL-Compatible

Additional Notes: Tends to run well even on many low-end machines
Recommended:


OS: Windows XP/Vista/7/8

Processor: Intel Core i3

Memory: 2 GB RAM

Graphics: Intel Core HD Graphics 4000, or dedicated GPU with OpenGL Support

Hard Drive: 500 MB available space

Sound Card: OpenAL-Compatible
Mac System Requirements
Minimum:


OS: OSX

Processor: Intel Core 2 Duo

Memory: 1 GB RAM

Graphics: GPU with OpenGL Support

Hard Drive: 200 MB available space

Sound Card: OpenAL-Compatible

Additional Notes: Set Gatekeeper to allow all applications; Requires Java 1.6+
Linux System Requirements
Minimum:


OS: Ubuntu 10

Processor: Intel Core 2 Duo

Memory: 1 GB RAM

Graphics: GPU with OpenGL Support

Hard Drive: 200 MB available space

Sound Card: OpenAL-Compatible

Additional Notes: Requires Java 1.6+
Helpful customer reviews
Title:
Noir Syndrome
Genre:
Adventure
,
Indie
,
RPG
Developer:
Dave Gedarovich
Publisher:
Glass Knuckle Games
Release Date:
Apr 2, 2014
Languages:
| | Interface | Full audio | Subtitles |
| --- | --- | --- | --- |
| English | | | |