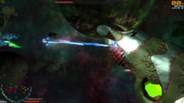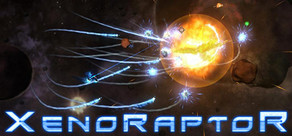 Take control of a cyberdragon and annihilate swarms of rocket propelled chainsaws alongside 7 other players either online or via LAN in this high speed, high skill co-op twinstick shooter.
Release Date: Jun 16, 2014
Watch HD video
Early Access Game
Get instant access and start playing; get involved with this game as it develops.
Note: This Early Access game may or may not change significantly over the course of development. If you are not excited to play this game in its current state, then you may want to wait until the game progresses further in development. Learn more
What the developers have to say:
Why Early Access?
"The current build of the game is fun, and I want to see people playing it as soon as possible."
How long will this game be in Early Access?
"3-6 months."
How is the full version planned to differ from the Early Access version?
"More content, improved co op and better steam integration."
What is the current state of the Early Access version?
"Solid core gameplay and reasonably polished single player. Multiplayer still needs more work, but is definitely playable."
Will the game be priced differently during and after Early Access?
"Undecided."
How are you planning on involving the Community in your development process?
"Will play close attention to player feedback both for bug testing and gameplay balance." Read more
August 22nd, 2014
-Added a new booster, the phase drill. It lets you charge through enemies dealing damage.
-You can now send invites to multiplayer games when you aren't hosting.
-Inviting people to games is a bit easier.
-First map now has dynamic music.
-Some minor co op bugfixes.
-A few weapons and engines have had stat tweaks.
0 comments
Read more
August 5th, 2014


-Improved effects for missiles, tactical nukes, autocannon, flak cannon, howitzer and railgun (plus a few enemies).
-Fixed a bug that made explosions not apply physics force.
-Fixed some problems with joining LAN games through the browser.
-Made radioactive zone and deep space look nicer.
It's now possible to launch the game by clicking join game from people who are in servers on your steam friends list. It doesn't work doing it from the in game overlay yet, only if you're not running the game when you start (it's using command line args).
-Missiles have better AI.
-Some tweaks to weapon balance, enemy stats and enemy spawns.
-Multiplayer menus now give a bit more info about whether your server will be easy to connect to (if you're hosting) and an error log when you try to join games and it doesn't work (if you're joining).
-Made custom mouse input to help ensure that the player never accidentally clicks outside the game.
-Controller detection tweaked to reduce the chance of the game thinking you're using one when you aren't.
2 comments
Read more
About the Game
FAST, CHALLENGING ONLINE CO-OP
Take control of a cyberdragon and annihilate swarms of rocket propelled chainsaws alongside 7 other players either online or via LAN in this high speed, high skill co-op twinstick shooter.
DESIGN YOUR OWN WEAPONS
Harvest components from the smoking wreckage of your enemies and construct a vast arsenal of crazy weaponry. Gatling laser guided rocket launchers, bear teleporters and singularity cannons are just the beginning. All this customization isn't just for show, either. Different weapon and character builds allow for a huge range of effective playstyles.
TACTICAL DEPTH
The space skeleton armada is cunning and merciless – flanking, sniping, cloaking and teleporting are just a few of the tricks the AI is capable of. However, if you learn their tactics you can use your enemies weapons against them. All attacks have full friendly fire, and exceptional players can annihilate entire fleets by tricking them into shooting each other.
MASSIVE BOSSES
After obliterating enough regular enemies, you'll have to face down screen filling deathmachines like the Killdozer, Bullet Devil and Terror Fortress Omega.
PRESS QUOTES
"what's interesting about the game: the variety of its enemies, the manner in which you can manipulate its AI, and that it has singleplayer as well as 8-player coop."
- Graham Smith, Rock Paper Shotgun

"A beautiful shoot em up with super fast paced and challenging combat."
- Nick Puleo, Co-Optimus

"Want to be a teleporting, mine dropping, laser blade wielding cyberdragon? Or evasive and armed with railgun and chaingun? Or do you want to mind control enemy ships and use your laser like a tractor beam? All those playstyles are equally viable."
- Christian Valentin, Indie Game Enthusiast

"XenoRaptor is fantastic fun, it's a well crafted top down space shooter, with an infusion of Dead Rising style, crazy weapon building. Highly Recommended."
- Alpha-Beta-Gamer

"There's something delightfully absurd about a giant circular saw flying through space"
- LowEndGamers

" Extremely responsive controls allow for precision accuracy, harrowing maneuvers, and a devastating outlay of firepower."
- Parker, Chalgyrs Game Room
PC System Requirements
Minimum:


OS: Windows XP

Processor: pentium dual core 2.5ghz

Graphics: Intel HD Graphics 3000

Hard Drive: 500 MB available space
Helpful customer reviews
Title:
XenoRaptor
Genre:
Action
,
Indie
,
Early Access
Developer:
Peter Cleary
Publisher:
-
Release Date:
Jun 16, 2014
Languages:
| | Interface | Full audio | Subtitles |
| --- | --- | --- | --- |
| English | | | |