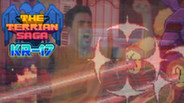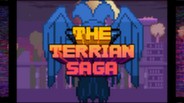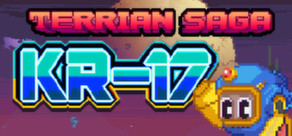 KR-17 is a 32-bit, story-driven, side-scrolling action puzzle-platformer which follows the story of a military robot on a mission to subdue a rogue agent operating out of an installation on the planet Valiant. It will be the first in a multi-genre series of games centered around the story of Terrius, KR-17's home.
Release Date: Jul 9, 2014
Watch all 3 trailers
July 16th, 2014


Someone call Steven Jay Page, it's been one week since release and it's time for the WHOOPS UPDATE 1.1! In this update we address some issues players have had with saving, making needlessly difficult sections more understandable, and making those pesky controls less pesky! Conventional update numbering belongs elsewhere, let's take a look at what's going to be happening to your game files:

1. Mission Objects have tipped a bit elusive to some players requiring tedious and painstakingly long moments retracing their steps to find the button they forgot to press. Do not feel special ye button-missers, it happened to plenty of people. This is why we have decided to make those "you-must-do-this-because-it's-the-mission-of-this-zone-and-carries-the-story-for-the-rest-of-the-saga" objects more noticeable!!

2. Save files have been something of great debate between KR-17 and computers. Neither of them really want to work together. But we're not here to drop a non-working save system on your hard drive – that's why we are introducing our updated save file system which will allow your saves going forward to not disappear!

3. Controls are, by no surprise, something impossible to get right. We took a poll of which keys people were rebinding KR-17′s to, and we had some fantastic returns! Here are some of our favorite keybindings we were told:

A. Q-Jump R-Laser V-J1M RShift-Secondary
B. T-Jump Y-Laser G-J1M H-Secondary
C. LShift-Jump 1-Laser G-J1M Num0-Secondary
D. CTRL-Jump Z-Laser Space-J1M V-Secondary

Everyone had different combinations, so that's why we added the custom controls. Also, that's why our default controls are set the way they are, because apparently there is no way in hell we are going to guess which controls you think are easiest! However, to settle the score, you will now be able to see which controls do what from the pause screen!



GENERAL FIXES:

Icarus unbeatable after dying during second wave

Devestape save not working halfway

Camera issues with J1M puzzle during trainyards

Save files becoming corrupt

Added additional Sassafras

Jetpack disabled while J1M is out

Some directional arrows added for navigation ease
Hope you guys are getting into the game, thanks for the reviews!
0 comments
Read more
July 11th, 2014
To celebrate the launch of Terrian Saga: KR-17 there is a limited time 20% discount off of its $4.99 USD Suggested Retail Price. That's 65 hardcore retro-inspired levels through 9 themed zones for only $3.99 USD +AND+ the KR-17 OST for FREE (Download Link in the Forum and on the Store Page). Discount and Free OST offer ends July 16th 2014.

PLUS+++ KR-17 now comes with the great taste of TRADING CARDS! Collect Trainasaurus Wrecks, Devastape and other cool cards that feature some of the big bad bosses you must contend with throughout your adventure. Form those badges and show them off with pride!

Terrian Saga: KR-17 is a hardcore side-scrolling action platformer that celebrates the gameplay and aesthetics of games that once defined an industry. The game was developed by Wonderfling Studios, a Dallas based indie studio comprised of long-time friends that have combined their passion of video games to create fresh stories and new ideas through nostalgic presentation, solid controls, throwback graphics and retro sounds. KR-17 is the first in a planned series of games in the Terrian Saga.

...And for all you Mac gamers wondering if you will be able to get your hands on KR-17, the Mac version will be available July 29th!
0 comments
Read more
Reviews
"A must play for anyone looking for a new platformer."
9/10 – Hooked Gamers

"I would certainly recommend this game. Its retro aesthetic and soundtrack will certainly entertain most."
7.5/10 – We See In Pixels

"...look beneath the sugary-sweet retro veneer of Terrian Saga KR-17 and you'll observe the beating, savage heart of a brilliantly old-school platformer that'll provide hours of nostalgia-tinged entertainment..."
8.5/10 – Strategy Informer

About the Game
In Terrian Saga: KR-17 players take control of a misfit military drone as it gains sentience and grows a conscious after being activated for war. Players will use an assortment of upgradable weapons including a laser, grenades, and flame thrower along with their trusted friend and sidekick, an also sentient guided missile named J1M. Players must fight their way through hordes of varying enemy robots while exploring intricate levels to uncover their mysterious past and discover the true enemy.
Within the galaxy on the Carina arm live twin solar systems riddled with conflict: the Terrius system and his brother, the Cyrinus system. These two empires travel so closely together they share multiple planets within their gravitational complex. However, the Cyrians have become embroiled in an interplanetary conflict with the Glortac People's Resistance. Terrius has begun building military installations in order to better help combat the threat of the GPR. One of these bases, built on the planet Valiant, has been sabotaged. A terrorist has released thousands of killer robots on the Valiant base, destroying all personnel. The Terrius military has determined that this terrorist may have contacts with the GPR. Due to the risk of one of their most powerful military installations and armory falling into the hands of the GPR, Terrius has sent a strike force of 100 advanced KR drones to destroy these evil robots and restore order to the base- all before Valiant makes it's swing into the Cyrinus system.
Features
Adventure across 65 boards spread over 9 themed zones

Test your mettle against 8 deadly bosses

Fire and guide J1M to take out hard to reach enemies, blast open new passages and explore

Receive important updates and explore the relationship between KR-17 and J1M with in-level dialogue

Collect Gears, find hidden jetpacks, and race the clock to climb the Steam leaderboards

Experience varied level design: play through non-linear levels that encourage exploration, along with high intensity action platforming sequences

Earn Steam Achievements that unlock alterations to your character
System Requirements
Minimum:


OS: Microsoft® Windows® XP / Vista / 7 / 8

Processor: 1.2GHz processor

Memory: 1 GB RAM

DirectX: Version 9.0c
Recommended:


OS: Microsoft® Windows® XP / 7

Processor: 1.4GHz processor or faster

Memory: 2 GB RAM

DirectX: Version 9.0c

Additional Notes: Microsoft Xbox 360 Controller or XInput compatible controller recommended.
All trademarks referenced herein are the properties of Wonderfling Studios, LLC and their respective owners. Digital Tribe Games © 2014. All Rights Reserved.
Helpful customer reviews
Title:
Terrian Saga: KR-17
Genre:
Action
,
Adventure
,
Indie
Developer:
Wonderfling
Publisher:
Digital Tribe
Release Date:
Jul 9, 2014
Languages:
| | Interface | Full audio | Subtitles |
| --- | --- | --- | --- |
| English | | | |