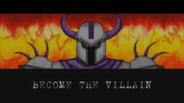 Why save the world when you can conquer it? In EvilQuest, take on the role of Galvis — a dark knight obsessed with ultimate power. Set out on a quest of revenge,destruction and conquest in this exciting retro Action RPG title.
Release Date: Feb 20, 2014
Watch HD video
April 7th, 2014
Hey EvilQuest fans, The time has come to release a new round of updates for EvilQuest!


As of the latest patch to the game, the following updates have taken place:

1. Enemy Bestiary: This is an in game list of all monsters that you have killed throughout the game.
This list will actually carry over between flythrough, so you will have it at your disposal throughout and additional playthroughs.

2. Larger Map: We now have a large map overlay that can be toggled with the map button. In the past, the map
button turns the map on or off, with this new feature in place it will cycle between Small Map, Large Map and No Map. In addition to displaying the full map, the large map also displays exit/entry points for any particular map.


3. Tablet Drops: Dragons now drop STR,VIT,TGH & INT tablets as their "rare" item drop.

4. New Enemy: We have added a new easter-eggish enemy to the game. The main motivation for this was to make a certain achievement more, well "achievable". You'll just have to play through to see what we're talking about.

5. Level Cap: We are raising the level cap from 25 to 35.

That's all for this round. We hope to be bring Trading Cards to the next update!

5 comments
Read more
March 15th, 2014
EvilQuest fans, we know you've been patiently waiting quite a while for news of EvilQuest 2 from the Chaosoft Games team. Well, we're finally ready to unveil the progress we've made on the game.

https://www.youtube.com/watch?v=hLYrYeX9_QI

We still have much to complete, and there are a lot of other exciting parts of the game that we can't reveal quite yet. But with where we are right now, we can assure you that we are developing a sequel to EvilQuest that far surpasses the original in every way. And thanks to the response that EvilQuest has had on Steam, we can't wait for the day when we're able to bring this game to the public.

We know that many of you want to know when the game will be released and we wish we could say, but it's more important to get the game as close to our vision as possible and not sacrifice quality for the sake of an arbitrary deadline.

Enjoy the trailer and stay tuned for more EvilQuest and EvilQuest 2 updates!

5 comments
Read more
Reviews
"Xbox Live Indie Game Of The Week"
Dealspwn

"The real prize of EvilQuest are the numerous boss battles you'll engage in."
4/5 – The Indie Mine

"If you're even slightly interested in action-RPGs, EvilQuest deserves your attention. - See more at: http://www.extraguy.com/2012/01/evilquest-review-misanthropic-bliss/#sthash.wlUXVycl.dpuf"
A - Must Play – Extra Guy

About the Game
Why save the world when you can conquer it? In EvilQuest, take on the role of Galvis — a dark knight obsessed with ultimate power. Set out on a quest of revenge,destruction and conquest in this exciting retro Action RPG title. Along the way you'll unlock ancient mysteries, discover legendary weapons, relics and magic…and of course kill thousands of those foolish enough to stand in your way!
EvilQuest features a wide variety of environments, enemies, and boss creatures – all created in retro style with 100% original artwork, animation, and music. In addition to fighting monsters, Galvis will also terrorize the residents of several towns and must avoid imperial agents seeking to re-capture him.
The goal of the game is for Galvis to take revenge on his captors as well as unlock the secret power of four legendary seals. Players will find a variety of weapons, items, and magic spells to increase their power as they play through the quest. The game also allows the player to customize areas of proficiency during level-ups by assigning points to particular attributes.
Key Features
dark and genre-defying dialogue and story

Fast-paced action-RPG gameplay

retro-style original graphics

original musical score

game world full of mysteries and twists to explore

multiple levels of melee attack through weapon charging system

15 unique dungeon levels and overworld areas

14 different spells with a variety of purposes and effects

10 challenging boss fights

Dozens of pieces of equipment and items to discover
System Requirements
Minimum:


OS: Windows XP, Vista, 7

Processor: 1.6 Ghz or higher

Memory: 1 GB RAM

Graphics: DirectX 9.0c compatible

DirectX: Version 9.0c

Hard Drive: 200 MB available space

Sound Card: DirectX 9.0c compatible
There are no public reviews for this product yet
You can write your own review for this product to share your experience with the community. Use the area above the purchase buttons on this page to write your review.
Title:
EvilQuest
Genre:
Action
,
Adventure
,
Indie
,
RPG
Developer:
Chaosoft Games
Publisher:
Chaosoft Games
Release Date:
Feb 20, 2014
Languages:
| | Interface | Full audio | Subtitles |
| --- | --- | --- | --- |
| English | | | |