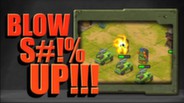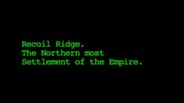 Battle Nations is an epic and addictive combat strategy game filled with exciting adventures and lovable characters. Train your troops, battle your friends, build your Outpost, and defeat powerful villains!
Release Date: Apr 18, 2014
Watch all 2 trailers
Early Access Game
Get instant access and start playing; get involved with this game as it develops.
Note: This Early Access game may or may not change significantly over the course of development. If you are not excited to play this game in its current state, then you may want to wait until the game progresses further in development. Learn more
What the developers have to say:
"Welcome to Z2's first Early Access title on Steam! Battle Nations is an epic and addictive combat strategy game filled with exciting adventures and lovable characters. Train your troops, battle your friends, build your Outpost, and defeat powerful villains!

We've decided to launch in Beta in the Early Access program after much testing, to ensure that the build is as solid and stable as it can be before we launch into full production for Steam.

Battle Nations on Steam can be played with and against other players on all other platforms supported by Battle Nations. You can also switch and play your account between all platforms. You can help us prepare for final launch by playing on Steam, and letting us know if you have any issues via our forums.

As always, Battle Nations is free to play!" Read more
Play Battle Nations
Free to Play
June 25
Citizens,

Battle Nations 4.0 is ready for action! This major update includes FIVE new levels and more than 80 new missions!

The story you know and love continues as well. Rebels are fractured with infighting, the Spiderwasp Queen emerges, Perkins finds out some disturbing news, and a Rebel General makes overtures of peace.

New Level Cap: And you know what that means… MORE LAND EXPANSIONS! Who will be the first to expand their Outpost and reach level 70?!

New Repeatable Bosses: Seek out the Spiderwasp Queen and Goliath Tank, which will regularly spawn and dare you to take the battlefield! Rare prizes will be awaiting only those strong enough to defeat these massive new threats.

New Locations:

Spiderwasp Nest: The Battle Nations world continues to grow with the all new Spiderwasp Nest! Do you dare to venture in? Be warned, low ceilings and hanging rocks in this mysterious and dark new land will change the way you do battle.

Rebel Bunker: This newly discovered Rebel hangout is where you'll find their most disastrous weapon to-date, The Goliath Tank!

New Resource: Dr. Harris is a scientific genius, and has been researching and manufacturing an all-new resource that has great strategic implications for you! Complete missions to unlock your Plasma Refinery and behold all the glory that awaits!

New Units:

Electric Fence: This barrier is super-tough and sears three squares at a time with a stunning electric attack. Bring it with you to any battle!

Plasma Turret: An unmanned weapons system that fires a piercing plasma beam across an entire column of enemies.

Plasma Tank: Powerful plasma weapons plus hardened armor equals the best of both worlds — a powerful frontline unit.

Plasma Trooper: His X918 Plasma Rifle has two far-reaching attacks, and provides a plasma shield that reduces Piercing damage.

Plasma Artillery Cannon: This artillery is capable of raining down highly damaging plasma over a large swath of the battlefield.

Royal Spiderwasp Warrior: The Warrior's Mandibles can evade even the strongest frontline defenses, and its hardened shell is strong against Fire.

Spiderwasp Eggs: With the exception of their horrible smell and nearly-impenetrable candy-coated shell, little is known about these rare drops from the Spiderwasp Queen.

Phalanx Tank: If you're lucky enough to earn one of these bad boys from a battle with the Goliath Tank, you'll soon forget how miserable you were without one.

New Buildings:

Missile Defense System: Technically both a unit and a building but who's counting? The latest in defense for your Outpost, this silo launches a nuclear missile that devastates the entire opposing army.

Recycling Plant: Recycling is good for the planet, and for you, providing you with a warm fuzzy feeling — not to mention XP and gold.

Research Lab: Indulge your inner mad scientist and run complex experiments for gold and XP.

Plasma Weapons Factory: Your one stop shop for all the plasma wielding troops and vehicles you could ask for.

Plasma Refinery: Feed your Chem and Oil into the Plasma Refinery, and it'll provide the Plasma you need to create the army of your dreams.

Adv. Plasma Refinery: Need more Plasma faster? The Advanced Plasma Refinery will churn out as much as you can handle.

Chemical Reservoir: Why have an open pool of toxic sludge in your Outpost? How about totally free Chem every day?

Decorations Unlocked:

8 of the Arbor Day trees have been unlocked and added to the Decoration menu.

Ramsey's Workout Emporium and Hall of Remembrance have been unlocked in the Shops menu.

Unit Changes:

Throw rocks up to the sky! You heard it first in the Dev Diary, Trebuchets got a little boost and can now hit air units. Just remember, what goes up must come down (hopefully not on Perkins).

Three units are moving OUT of the Prestigious Academy. You can now train the following in the Raider Training Camp: The Skirmisher, Champion, and Dustwalker!

HUD and Interface Updated: Talk about a fresh coat of paint! Our updates mean scrolling through your resources and managing your missions just got a lot easier.

Like we said before, this is a MASSIVE UPDATE! We hope you're as stoked about it as we are. Keep an eye out, as we'll let you know as soon as 4.0 is live!

Share your feedback on our official 4.0 DISCUSSION THREAD!

See you all on the battlefield,
IKKI
5 comments
Read more
Reviews
"This game has a great look to it...and its roster of characters are well-written and even sometimes genuinely funny."
Kotaku

"Battle Nations is freemium done well, offering more entertainment for your download than most of its competition."
4/5 – TouchArcade

Change in Language Support Coming 9/16
Hello Everyone,

We are sorry to announce that we will no longer support the following languages on the Steam Platform:

- Japanese
- Korean
- Traditional Chinese
- Simplified Chinese

These changes will take effect in the very near future. Please note that this is only going to effect Steam and you will be able to play in above languages on our other supported platforms (iOS, Mac, Android, Amazon).

Steam will continue to offer English, German, French and Russian as supported languages.

Thank you for your understanding.




皆さん、こんにちは。

残念ながら、以下の言語はSteamプラットフォームでご支援できなくなりました:

- 日本語
- 韓国語
- 繁体字中国語
- 簡体字中国語

とても近い将来にこれらの変化が発生します。このような変化はSteamにしか影響しないこと、そしてほかの支援プラットフォーム(iOS、Mac、Android、Amazon)では上記言語でのプレイが可能であることをご理解ください。

Steamは英語、ドイツ語、フランス語、ロシア語を支援言語として継続します。

ご理解のほど、よろしくお願い申し上げます。





亲爱的小伙伴们,

我们非常遗憾地通知大家,我们将无法继续在 Steam 平台上支持以下语言:

-- 简体中文
-- 繁体中文
-- 日语
-- 韩语

这个变动将在近期内生效。请注意,该变动只影响 Steam 平台,玩家们依然能在其他平台 (iOS、Mac、安卓、亚马逊) 上看到以上语言的游戏内容。

Steam 平台将继续支持的语言有:英文、德文、法文、俄文。

由此给伙伴们带来的不便,敬请谅解!





여러분 안녕하세요.

죄송스럽게도, 스팀에서 더 이상 다음 언어들을 지원할 수 없게 되었습니다.

-일본어
-한국어
-중국어 (정체)
-중국어 (간체)

안타깝게도 언어 지원이 빠른 시일 내에 중단될 것으로 보입니다. 하지만 오직 스팀에서만 언어 지원 중지가 이루어진다는 점 명심해주시기 바랍니다. 위 언어들은 다른 플랫폼에서 계속 지원할 예정입니다. (iOS, 맥, 안드로이드, 아마존)

영어, 독일어, 불어 그리고 러시아어는 스팀에서 계속 지원할 예정입니다.

다시 한 번 언어 지원 중단에 대해 사과드리며 양해를 구합니다.


親愛的玩家,

我們非常遺憾地通知大家,我們將無法繼續在 Steam 平台上支持以下語言:

-- 簡體中文
-- 繁體中文
-- 日語
-- 韓語

這個變動將在近期內生效。請註意,該變動只影響 Steam 平台,玩家們依然能在其他平台 (iOS、Mac、Android、Amazon) 上看到以上語言的遊戲內容。

Steam 平台將繼續支持的語言有:英文、德文、法文、俄文。

由此給您帶來的不便,敬請諒解!
About the Game
Battle Nations is an epic and addictive combat strategy game filled with exciting adventures and lovable characters. Train your troops, battle your friends, build your Outpost, and defeat powerful villains!

You're in command of the Imperial Army and must complete missions across the great Frontier. Assemble an army of lethal troops and vehicles, as you gather precious resources to build a resourceful and efficient Outpost. With the help of Sgt. Ramsey, Lt. Morgan, Floyd, Zoey, Perkins, and more, you'll keep the Empire safe from treachery.
Game Features

• Over 500 missions, with more on the way!
• Over 100 unique troops and vehicles with distinct skills, abilities, and attacks!
• Construct, customize, and fortify your Outpost with a variety of buildings: Military Installations, Shops, Resources, Housing, Decor, and more!
• Engage in strategic turn-based combat in variety of locations across the Battle Nations world!
• Battle your friends and others players around the world in Friend vs. Friend and Random PvP Matches!
• Enjoy incredibly detailed graphics and animations!
System Requirements
Minimum:


OS: Windows 7/8

Processor: x86-compatible 1.4GHz or faster processor

Memory: 2 GB RAM

Graphics: NVIDIA® GeForce 8800 or ATI Radeon® X1900 (Integrated Video Cards not recommended)

Network: Broadband Internet connection

Hard Drive: 1 GB available space

Sound Card: DirectX-compatible sound card
Helpful customer reviews
Title:
Battle Nations
Genre:
Casual
,
Free to Play
,
Strategy
,
Early Access
Developer:
Z2
Publisher:
Z2
Release Date:
Apr 18, 2014
Languages:
| | Interface | Full audio | Subtitles |
| --- | --- | --- | --- |
| English | | | |
| French | | | |
| German | | | |
| Japanese | | | |
| Simplified Chinese | | | |
| Korean | | | |
| Russian | | | |
See all 7 supported languages