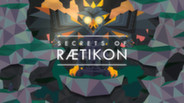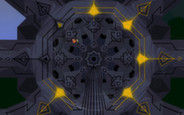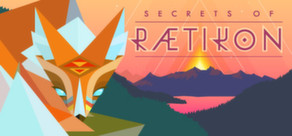 Ruthless bird versus bird action. Wild animals and the artefacts of a mysterious ancient culture. A game full of challenge and discovery – unlike anything you've played before.
Release Date: Jan 7, 2014
Watch all 2 trailers
Packages that include this game
Buy Secrets of Raetikon Soundtrack Edition
Includes 2 items: Secrets of Rætikon, Secrets of Rætikon - Soundtrack
July 31
Yet another update to make Secrets of Raetikon better!

The most important fix has to do with the newest Intel HD 4000 drivers which were not compatible with our game. The game is playable on HD 4000 cards now, but the editor is still unstable. Please follow this post for further information: http://steamcommunity.com/app/246680/discussions/0/34093781613697329/

We've also rebalanced and fixed dozens of bugs to make the game fairer and more welcoming to new players. The Deserter and Thorny Thistle achievements work now.

Over the last months we've also made the following changes that have not been announced yet:

You can't get stuck in the wind tunnel anymore.

The stag behaves better now, e.g. it flees from buzzards

There were cases where progress did not save correctly. Not anymore!

You could get stuck in a stature before we fixed that.

Rabbits can walk by trees properly

Lynx attack magpies

Fishes now can be carried between levels

Fishes now swim with their bellies upward when dead

Tuned health and damage of all animals

Much less crashes and better responsiveness on slow machines
This is the best version of Secrets of Raetikon ever. Have fun with it!
9 comments
Read more
June 11
In the newest update we've made the game much much fairer. Magpies are not that unnerving anymore and the lynx pauses for a second after attacking, opening a window of opportunity to escape. The editor has received a ton of tutorials to ease you into developing your own games with Ginkgo and the game can be played past the ending credits.

This is the best version of Secrets of Raetikon. Enjoy!

Here are all the tweaks:
+ Balanced magpie speed.
+ Removed some magpies.
+ Lynx pauses his attack longer after biting.
+ Balanced health.
+ Game can be continued after credits ended.
+ Fixed bug where shard vanished when dropped into cage door without opening it.
+ Fixed sliver in deep getting pushed into solid ground.
+ Shard can't be dropped while level switch starts fading to black -> prevent confusing situation where shard is lying near level borders and hard to find.
+ Fixed troubles with multiple connected controllers.
+ Added lots of tutorials.
5 comments
Read more
Reviews
"While playing Secrets of Rætikon ..., I was on cloud nine."
Joystiq

"I can't wait to dig into the full game ..."
Destructoid

"Broken Rules have created a title of masterful mystique, beauty, and playfulness ..."
81 – Killscreen

Features of Secrets of Rætikon
Single player campaign

An emergent ecosystem influenced by your actions

A living, breathing world where everything is physical

Many different kinds of animals

An epic story told in Raetic runes

Huge animal kings and ancient contraptions

Achievements and Stats

Play creatively and solve puzzles the way you want

Full game editable via the built-in level editor

Easily share your self-designed levels via Steam Workshop
About the Game
Ruthless bird versus bird action. Wild animals and the artefacts of a mysterious ancient culture. A game full of challenge and discovery – unlike anything you've played before.
Secrets of Raetikon

You find yourself alone in the mountains of the Alps. Discover strange contraptions, wild animals and the mysteries of an ancient culture. Uncover the Secrets of Rætikon in an atmospheric, open-world 2D game in which you fly like a bird and explore an uncharted world.

Secrets of Rætikon is an action-focussed exploration game with an open world. Fly through the savage mountains of the Alps and collect parts of ancient machines. The world is rich in interactivity. Trees, rocks, plants and animals – everything is physics based and can be grabbed and dragged around.

Hostile animals protect their habitats and interact with you as well as each other. Use this ecosystem to your advantage: drag a bird of prey to another predator and they attack each other; grab a robin and feed it to a buzzard – it will attack the poor bird instead of you; defend yourself by wielding spiked plants or by pushing foes into thornbushes.
Steam Workshop integration

Secrets of Rætikon sports a full-featured level editor. You can edit every level that comes with the game or create all new levels. Levels can be shared over Steam Workshop. There is a physics sandbox that allows you to build toys or even new games. This is the same editor we use to build the game itself. It will be continuously developed for as long as we work on the game.
PC System Requirements
Minimum:


OS: Windows XP / Vista / 7 / 8

Processor: 2 GHz

Memory: 1024 MB RAM

Graphics: Intel HD 4000

Hard Drive: 200 MB available space
Mac System Requirements
Minimum:


OS: 10.6

Processor: 2 GHz

Memory: 1024 MB RAM

Graphics: Intel HD 4000

Hard Drive: 200 MB available space
Linux System Requirements
Minimum:


OS: Ubuntu 12.04

Processor: 2 GHz

Memory: 1024 MB RAM

Graphics: Intel HD 4000

Hard Drive: 200 MB available space
Helpful customer reviews
Title:
Secrets of Rætikon
Genre:
Action
,
Adventure
,
Indie
Developer:
Broken Rules
Publisher:
Broken Rules
Release Date:
Jan 7, 2014
Languages:
| | Interface | Full audio | Subtitles |
| --- | --- | --- | --- |
| English | | | |
Awards
BAFTA Inside Games Arcade, 2014
SXSW Gamers' Voice Award Nominee, 2014
AMAZE Indie Games Award Shortlist, 2014
GamerCamp Official Selection, 2013
Minecon Indies Selection, 2013