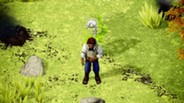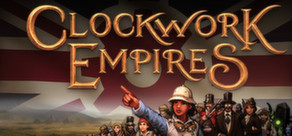 Take on the role of a Junior Bureaucrat (Colonial Grade), sent forth to seek fame, promotions, and natural resources to feed the ravenous maw of Imperial Industry & Commerce. History is yours to seize for fame and fortune, for Science, and for the Queen and the glory of the Clockwork Empires!
Release Date: Aug 15, 2014
Watch all 2 trailers
Early Access Game
Get instant access and start playing; get involved with this game as it develops.
Note: This Early Access game may or may not change significantly over the course of development. If you are not excited to play this game in its current state, then you may want to wait until the game progresses further in development. Learn more
What the developers have to say:
Why Early Access?
"Early Access is the single most influential tool we can find to receive feedback to improve the game. We've had tremendous success with doing this on smaller scales in the past with Dungeons of Dredmor, but with a larger game, especially a sandbox simulation game, more testing is dramatically more valuable. Early Access will make Clockwork Empires the best game we can possibly make it.
The benefits of Early Access for the players are, of course, early access to the game, and the ability to not only watch the game take shape but to help us shape it with suggestions on how we can improve systems, and be able to log in every month and see notable content additions and systems improvements inspired by your feedback."
How long will this game be in Early Access?
"We have a list of features to complete which we've discussed in detail on our
Clockwork Empires: Development Progress
site. We'll release the game when these features are done. Current estimate for their completion is about 9 months, but the most important thing for us is that the features we've discussed and wanted to include in the project make it in.
We also provide weekly development progress updates with changlogs on the
Gaslamp Games blog
and through the
Gaslamp Games mailing list
."
How is the full version planned to differ from the Early Access version?
"
This our giant Development Progress Report page
(as mentioned) which we shall keep updated with each major public release of Clockwork Empires.
In terms of how the full version will differ from the current version:
The full version of Clockwork Empires will have more monsters, more character interactions, more vehicles, more events, a much improved user interface (based on feedback), more biome diversity, multiplayer, and ... of course, we will be improving game performance and resolving any crash bugs that are found as we go. (If anyone sees any crashing, please report it to Gaslamp Games for immediate Purging)."
What is the current state of the Early Access version?
"Upon loading the game, the player is set to the task of building a thriving colony out of a pile of supplies and handful of characters. Making sure they don't starve and aren't killed by monsters are the most important considerations. Your military will shoot monsters if given access to weaponry, and your non-military characters will get to work building houses and workshops, and tilling farms as the player gives them orders to do so.
If you haven't read the
giant Development Progress Report page
(which we shall keep updated with each major public release of Clockwork Empires), then we urge you to do so."
Will the game be priced differently during and after Early Access?
"No, we are not planning on changing the price. Price changes tend to be confusing for everyone.
Increasing the price upon release is contrary to the long-standing tradition of games getting cheaper as they get older. Decreasing the price upon release effectively makes people pay a premium to participate in early access. While we feel that participating should be valuable to you, we don't want to set that price as something other than what everyone would have to pay anyway."
How are you planning on involving the Community in your development process?
"The scale of community involvement is pretty heavily dependent on the size of the community.
To start, we spend time on
our forums
as well as right here on the Steam forums trying to answer questions directly, letting people know when we've logged bugs they find or responding to content or design suggestions. We've been doing this with our internal test group for the last few months, and with the Earliest Access players for the last month, which has benefited us a ton. At a some point, though, the community can get too big to guarantee that level of communication, at which point we might use other tools to answer questions. Reddit for direct conversations, strawpolls to gauge interest in different feature implementations, stuff like that which can help us hear everyone as effectively as possible. We're open to experimenting with this process to find out what works best, and we'll definitely listen to suggestions from players about how to better communicate with the community.
We have had a running development blog for Clockwork Empires since before we officially announced the project, and we will be keeping that up to date with our progress and changelogs for new versions. We will also keep our
Clockwork Empires Development Progress report
up to date with our monthly releases. People who want more information can visit the
Clockwork Empires Portal
to see the latest updates on our twitter account for the game,
@ClockwrkEmpires
)."
Read more
September 16
Our first major monthly Steam patch is now live!

A short list of the more sizeable changes since version 30 includes:

- A new (quite deadly) jungle environment
- A tutorial
- Significant changes to cultists and cult behaviors (now actually dangerous)
- Many new character behavior updates
- Improvements to military controls
- Significant stability improvements

The full changelog can be found here (it wouldn't fit in a Steam community annoucement)

Our development progress page has been updated with the latest changes, and as always, you can see the latest updates over on the Clockwork Empires Community Portal join the discussion on the latest changes here on the Steam forums, over on the Gaslamp forums, or in the comments on the latest blog post!



6 comments
Read more
September 2
The Colonial Ministry wishes to note that Revision 30C has now been pushed to the "Experimental" branch, for those Bureaucrats brave enough to stomach it. This represents work that will be rolled into the next major patch ("Revision 31").

- FIXED: crash when attempting to drop a body
- FIXED: crash caused by going into infinite loop of trying to drop temporary tools
- FIXED: corpse dropping errors
- Alerts can be put on job requirements when job requirements fail, with snooze timers.
- Militia loadouts.
- Gabions!
- First pass at almost-zero draw overhead pass. Enable this in your config.xml if you want to try it; not done, use at your own risk.
- did lots of texture resizing and texture cleanup
- fishpeople now have morale & will run when they've had enough
- fishpeople now have weapons, including guns
- fishpeople attack spawns slightly fewer fishpeople (now that they have weapons)
- crops planted/tended by mad cultists will occasionally be Evil
- Evil plants will be removed by non-mad non-cultists
- fixed up some memory icons
- added sfx to till soil
- made initial till soil shorter
- temp fix for frontier justice witness memory icon
- FIXED herbivore run animations
- adjusted utility of gabion construction (no longer higher than basic military duties)
- removed some FSM console spam, made other parts actually say WTF was printing them (so they are now useful console spammers)
- Clay and Sand are now mined with a shovel rather than a pickaxe
- added fieldstone foundations to a bunch of low-tier buildings
- turned off "make stone bricks" job (stone blocks will be treated separately from bricks)
- added "Military Training" trait (and a couple others, for fun)
- FIXED: fishpeople now have gibs
- FIXED: sleeping is not 10x as fast as intended
- adjusted quality/quantity of fishpeople attacks slightly toward the former
- immigration pulls from a given set of colonist types (rather than all valid)
- colonists given from 1-3 traits. Lower classes get one only. Military characters get "military training".
- wander added to end of dropping item in stockpile
- sleep job is now timed correctly
- doubled berrybush exhaustion chance
- Added a significant number of new memories for citizens to experience.
- First pass on adding particle effects to modules.
- People farming will now sow seeds in addition to hoeing the fields.
- Added new agricultural crops: sugarcane, chilli pepper plant, flax seeds
- some more crops rescaled
- FIXED some missing commodity icons

Huzzah! Huzzah! and all that,

-- Gaslamp Games
12 comments
Read more
About the Game
Take on the role of a Junior Bureaucrat (Colonial Grade), sent forth to seek fame, promotions, and natural resources to feed the ravenous maw of Imperial Industry & Commerce. Build a prosperous colony, fill it with magnificent factories worked by oppressed labourers, and harness the awesome power of steam through fearsome machines invented by determined men and women of Science! History is yours to seize for fame and fortune, for Science, and for the Queen and the glory of the Clockwork Empires!
Features
Colonists are simulated with individual personalities, memories, and will be happy or miserable depending on your management.

Free-form building: Design your own floorplans & arrange machines, furniture, and decorations as you see fit. (Or stuff everyone into bunkhouses.)

Mine ore, chop trees, farm cabbage, brew beer, tin weird caviar and try to keep your people from eating one another!

Weird horrible things: Menacing Fishpeople, cults, cannibalism, and more await your colonists.
System Requirements
Minimum:


OS: Windows 7, Operating System of The Lower Classes

Processor: Intel i5 Processor or Equivalent ("The Little Scrapper" model)

Memory: 4 GB RAM

Graphics: NVIDIA or AMD card capable of supporting OpenGL 3.2 Core or Above. INTEL HD3000 AND HD4000 GRAPHICS CARDS ARE NOT SUPPORTED.

DirectX: Version 9.0

Hard Drive: 4 GB available space

Sound Card: Lord Palmerstoke's Sound-Reproducing "Old-Timey" Wax Cylinder Driver

Additional Notes: INTEL HD3000 AND HD4000 GRAPHICS CARDS ARE NOT SUPPORTED. The Ministry for Video Game Drivers would like to remind you: true Patriots of the Empire always install their latest Graphics Card Drivers before Enjoying A Bracing Video Game, lest the Blackness Consume Us All.
Recommended:


OS: Windows 7, 64-Bit Version (By Appointment to Her Majesty)

Processor: Intel i7 or above, fashioned of Stout Empire Tin and Burnished of Solid Pewter

Memory: 8 GB RAM

Graphics: A Big, Shiny NVIDIA or AMD Graphics Card With Lots of Fans Stuck to It. (Remember: More Fans Means More Steampunk!)

DirectX: Version 9.0

Network: Broadband Internet connection

Hard Drive: 8 GB available space

Sound Card: "His Masters' Voice" Novorusian All-Wailing Gramaphone Module and Borscht Dispensary

Additional Notes: The Ministry for Growth and Monitoring encourages you to buy a Really Big Monitor.
Helpful customer reviews
Title:
Clockwork Empires
Genre:
Indie
,
Simulation
,
Strategy
,
Early Access
Developer:
Gaslamp Games, Inc.
Publisher:
Gaslamp Games, Inc.
Release Date:
Aug 15, 2014
Languages:
| | Interface | Full audio | Subtitles |
| --- | --- | --- | --- |
| English | | | |