E tartalomhoz szükség van a(z) Star Conflict alapjáték Steames változatára.

Megjelenés dátuma: 2013. febr. 27.
Letölthető tartalom
E tartalomhoz szükség van a(z) Star Conflict alapjáték Steames változatára.
Star Conflict: Elite Pilot Pack vásárlása
Különleges ajánlat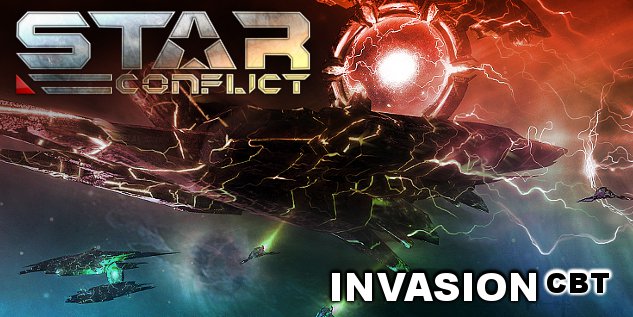 In addition to the pack content all customers will also get Early Access to the new game mode "Invasion"!

What is Invasion?
It is 'sandbox' styled global survival mode which both PVP and PVE fans were waiting for! Players can now undock from the station and travel around space colonies invaded by ancient alien race. Locations are connected by Jump gates and inhabited by various npcs, pirates, police and traders' caravans.
You can complete quests, collect items, meet other players to fight or team up to resist evil invaders for valuable loot and glory!

Features

Survival PVP and PVE gameplay in outer space

Numerous locations to travel through Jump Gates

Complete quests, collect resources and craft new epic modules

Fight hordes of invaders from the deep space and other players
A játékról:

Become one of the elite pilots of the galaxy with the
Star Conflict Elite Pilot Pack
.
A unique
Platinum VIP bonus
, giving a permanent bonus to loyalty and ships synergy gain, as well as
4 unique ships
, and a tidy sum in
gold standards
that will help you lead the hunt for the artifacts of Precursors.
Upon receiving this item set, the owner becomes recognized as a mercenary and receives a unique title
Elite Pilot
.
Contents:
"Money Bag". 25,000 gold standards!

"Platinum VIP". Permanent 10% bonus to loyalty and ships synergy gain * — Become the leader!

Unique T2 Empire interceptor "Wasp"

Unique T2 Jericho frigate "Priest Bartle"

Unique T3 Jericho fighter "Dragonfly"

Unique T3 Federation fighter "Bear"

"Personal Storage". Maximum size of your warehouse for modules and weaponry!

"Elite stickers." Collection of 10 luxury stickers for your ships
* If you get other Star Conflict DLCs containing same bonus, they will stack!
Ehhez a termékhez még nincs nyilvános értékelés.
Írhatsz saját értékelést ehhez a termékhez, hogy megoszd élményedet a közösséggel. Használd a vásárlás gomb feletti részt ezen az oldalon értékelésed megírásához.
Cím:
Star Conflict: Mercenary Pack - Elite Pilot
Műfaj:
Akció
,
Ingyenesen játszható
,
Sokszereplős többjátékos
Fejlesztő:
Star Gem Inc.
Kiadó:
Gaijin Entertainment
Megjelenés dátuma:
2013. febr. 27.
Nyelvek:
| | Felület | Hang | Feliratozás |
| --- | --- | --- | --- |
| Angol | | | |
| Német | | | |
| Francia | | | |
| Spanyol | | | |
| Orosz | | | |