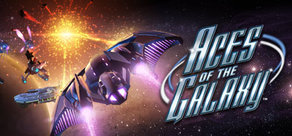 三、二、一,发射!准备好进入太空射击游戏"Aces of the Galaxy"的世界了吗?启航到未来。游戏中的武器都可以升级,应有尽有,包括强大的飞弹发射器、毁灭性鱼雷,和所向无敌的链炮,这种武器可以用来歼灭邪恶Skurgian 帝国的船只。玩家可以在家中和朋友联手拯救地球.
发行日期: 2008年6月4日
关于游戏
三、二、一,发射!准备好进入太空射击游戏"Aces of the Galaxy"的世界了吗?启航到未来。游戏中的武器都可以升级,应有尽有,包括强大的飞弹发射器、毁灭性鱼雷,和所向无敌的链炮,这种武器可以用来歼灭邪恶Skurgian 帝国的船只。玩家可以在家中和朋友联手拯救地球.
时空转移 —尖锐的攻击帮助你解决大部分敌人
精锐的视觉效果 —进距离直击自身的动作
第三人称动作游戏 — 复古风格的街机射击游戏
系统需求
OS: Windows Vista/XP
Processor: Pentium(R) 4 2.0 GHz or AMD(R) equivalent
Memory: 512 MB of RAM for Windows(R) XP or 1 GB of RAM for Windows Vista(TM)
Graphics: 9.0c-compatible video card with 128 MB RAM
DirectX®: 9.0c
Hard Drive: 120 MB free uncompressed hard drive space
Sound: DirectX 9.0c-compatible sound card and speakers or headphones
© 2008 Sierra Online. All rights reserved. Aces of the Galaxy is a trademark of Vivendi Games, Inc. Sierra and the Sierra logo are either registered trademarks or trademarks of Sierra Entertainment, Inc. in the U.S. and/or other countries and are used under license. Published by Sierra Online, a subsidiary of Vivendi Games, Inc. Developed by Artech Studios. All other trademarks are property of their respective owners.
有价值的用户评测
标题:
Aces of the Galaxy™
开发商:
Artech Studios
发行商:
Activision
发行日期:
2008年6月4日
语言:
| | 界面 | 完全音频 | 字幕 |
| --- | --- | --- | --- |
| 英语 | | | |
| 法语 | | | |
| 德语 | | | |
| 意大利语 | | | |
| 西班牙语 | | | |