Downloadable Content for
CastleStorm
Released Jul 31, 2013
The CastleStorm war continues with 'From Outcast to Savior', featuring a new 20 battle campaign, new hero, new Royal Guard-class troops, new weapons, and new achievements! Lead your army into battle across stunning new environments including Stonecrest, The Royal Airport, The Skyship Harbor and the Bladgard Icefields in your quest to capture the...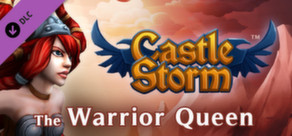 Released Sep 25, 2013
All hail to 'The Warrior Queen,' the newest CastleStorm expansion. A new class of Viking Elite warrior is at your service and ready for your command as you lead them in a quest for revenge against the infamous Chief Ramhorn.