Downloadable Content for
Hacker Evolution: Untold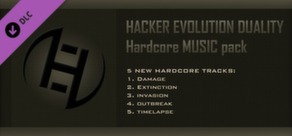 Released Sep 9, 2013
Extend your copy of Hacker Evolution Untold with this music package containing 5 new tracks. Hard, fast and ruthless industrial music mixed with epic sounds are guaranteed to give the game a whole new dimension. Feel the coldness of the game cut through you. All tracks composed and specially remixed for the game by Claudio Pelissero.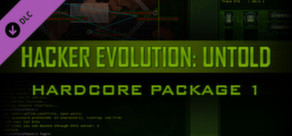 Released Nov 13, 2013
Ready for some hardcore action in Hacker Evolution: Untold? The Hardcore Package 1 DLC for Hacker Evolution: Untold brings you 2 new levels designed for gamers who like a challenge that is harder than the original game. Ingeniously designed these levels are guaranteed to push your skills to the limit.