Downloadable Content for
Masters of the World - Geopolitical Simulator 3
Released Mar 31, 2014
With the Masters of the World modding tool, create your own geopolitical scenarios and share them with other players !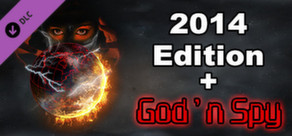 Released Apr 3, 2014
With the Geopolitical Simulator 2014 Edition add-on, take the plunge into in-depth simulation with this new data set for January 1st, 2014. Plus, thanks to the integrated God'n Spy game mode, you can play the sorcerer's apprentice by changing key values or by creating events at any moment!