Downloadable Content for
Majesty 2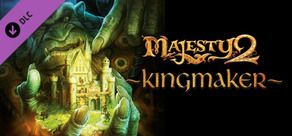 Released May 24, 2010
What is the connection between the nightmares of Lord Blackviper and those mysterious eyes, burning in the night? Who are these little green men? The ones stabbing your tax collectors with their spears? Can the shamans of the God of Plague rival the very gods themselves? From whence does his avatars appear, and who is to blame?
Released Mar 9, 2011
The King would imagine that Ardania belongs to him alone, and his advisor supports him in this ignorance, forgetting that there are two sides to every coin. As mentioned in the ancient scriptures of Murphius: "Try as you might to do something that everybody likes, there is always someone who does not.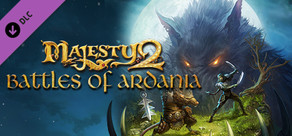 Released Mar 9, 2011
When there is peace in the kingdom, and nothing has happened in a month, any good King would itch for war. And even if not a full scale war, then at least for a skirmish; and if there is no skirmish, then at least it's time to go hunting. And if the game is a werewolf, then well – that's a sure cure for boredom!