Downloadable Content for
The Lord of the Rings Online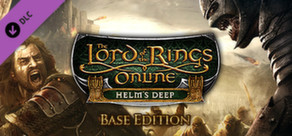 Released Nov 20, 2013
Helm's Deep™ Base Edition includes: Enforcer of Helm: An exclusive in-game Rohirrim title 1,000 Turbine Points for use in the Turbine Store Hauberk of the Hammerhand: An exclusive Rohirrim cosmetic chest pieceKey Features: FIGHT FOR ROHAN'S SURVIVAL: Unearth the depth of Gríma Wormtongue's treachery, unravel a mystery weaved through the war-torn We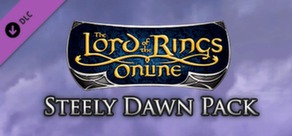 Released Dec 7, 2012
Immerse yourself in the legendary world of J. R. R. Tolkien with the exclusive Steely Dawn Pack for The Lord of the Rings Online™. Ideal for growing adventurers, the Steely Dawn Pack includes: Steely Dawn Cosmetic Armor Set: Prepare yourself for adventure with the Steely Dawn armor set.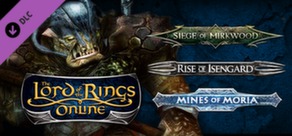 Released Sep 17, 2012
Get the Mines of Moria™, the Siege of Mirkwood™ and the Rise of Isengard™ Expansion Packs at one low price!