Downloadable Content for
Waveform
Released Jan 31, 2013
Experience the musical masterpiece that accompanied the critically acclaimed Waveform. This collection of stellar sound-waves composed by Scott McFadyen is the perfect companion piece to the light-wave riding gameplay of Waveform. Let it take your heart and soul on a journey to restore light to the galaxy!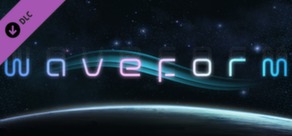 Released Jun 4, 2012
Eris, a world of discord and darkness, needs your help! Restore the light to a new planet in Waveform's first DLC pack. Key Features: 7 new levels to explore. Re-play them in Challenge Mode for remastered experiences too! Interact with a brand new object - the Pulsar Experience another mind-bending bonus level in Reverse Mode!