Your Shopping Cart
Continue Shopping
All digital goods are delivered via the Steam desktop application.
Steam and your games will be available for download at the end of the purchase.
Tax: Sales tax will be calculated during checkout for WA state residents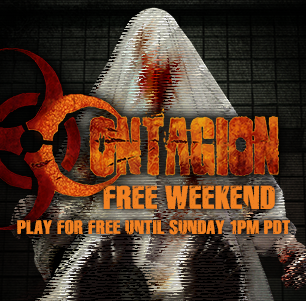 Play
Contagion
for FREE starting now through Sunday at 1PM Pacific Time.
If you already have Steam installed,
click here
to install or play Contagion. If you don't have Steam, you can download it
here
.
Offer ends Monday at 10am Pacific Time.
Recommended
We recommend...

Age of Mythology: Extended Edition
$29.99 $14.99

Counter-Strike: Global Offensive
$14.99

Rise of Nations: Extended Edition
$19.99 $9.99

Call of Duty: Ghosts - Gold Edition
$59.99 $29.99